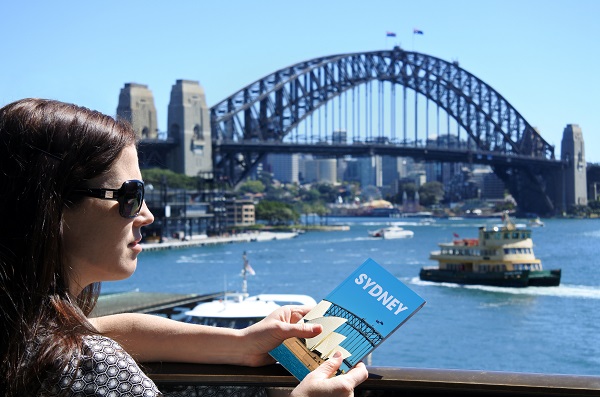 Australia's gateway city is suffering its lowest spring occupancy rates since 2009, the number of rooms filled falling below 80 percent for September.
The data reflects a continuing slide in occupancy and revenue per available room (REVpar) for Sydney, its burgeoning room supply among the factors blamed for damaging the profits of hoteliers.
Industry research leaders STR say preliminary September 2019 hotel data indicates "low occupancy" for the city.
"The absolute occupancy would be the lowest for a September in Sydney since 2009, and RevPAR has now declined year over year in the market for 18 consecutive months," it reported. 
"STR analysts note that overall performance has been affected by steady supply outpacing demand."
Based on daily data from the month, Sydney saw the following in year-on-year comparisons:
Supply: +1.6 percent
Demand: -2.0 percent
Occupancy: -3.5 percent to 79.6 percent
Average daily rate: -2.6 percent to $205.44
Revenue per available room: -6.1 percent to $163.60
The declines comes despite new Tourism Research Australia figures showing international and domestic visitor numbers for NSW at a record high, tourism minister Stuart Ayres last week trumpeting the state's "unprecedented" growth.
Industry body the Accommodation Association of Australia has questioned the state government's decision to reduce tourism funding at a time of soft demand growth for Sydney.
 "We are highlighting the poor performance to the NSW government and working with them on addressing factors such as the cuts in budget at a time of soft demand growth," said CEO Dean Long.
Long argues the key to sustaining long-term demand for Sydney hotels will include proactive state government responses to issues including a third cruise terminal for Sydney; registration for short-stay accommodation, amendments to lock out laws and operating restrictions at Sydney Airport.
"Key factors impacting demand growth are the flattening of international visitor night growth into the Sydney market for commercial accommodation with considerable leakage in visitor nights to the unregulated short-term rental accommodation market," said Mr Long.
"A review of performance shows that the biggest downturn is being experienced over weekend nights, demonstrating a lack of major leisure events driving growth, as well as reflecting the long-term impacts of construction activity in the city, the closure of Allianz Stadium and the impact of the operating restrictions at Sydney Airport. 
"As a result of the above factors, Greater Sydney is not benefiting from overflow from the Sydney market."
According to both Long and Tourism Accommodation Australia CEO Michael Johnson, the figures demonstrate a trend of softening of accommodation performance in the Sydney market as demand fails to keep pace with supply growth. 
Some 564 rooms have been added to the Sydney market since August 2018, with Veriu Green Square adding 144 rooms and Vibe Darling Harbour another 145 rooms this month. The city's pipeline currently has a total of 2605 rooms under construction, with another 949 rooms in development for Greater Sydney.
 "Sydney has seen a drop in revPAR as the level of demand is not keeping pace with the level of increasing inventory," said Johnson.
But he added: "TAA NSW is pleased to see new hotels entering the market and a subsequent adjustment in revPAR is anticipated.
"With the traditionally busy summer ahead for Sydney we trust both new and existing hotels will enjoy a successful season."
Hotel analyst Dean Dransfield told The Australian Financial Review earlier this year that the decline was partly by "self harm" as operators looked to match the discounted rates offered by their competitors.
He described the discounting as an overreaction to business volatility by "trigger happy" owners, saying: "The underlying equation of supply and demand has not changed much. Tourism arrivals are up, stays up and international and domestic spend is up too.
"What's happening is a behavioural response from operators of some hotels, who are feeling nervous about the impact supply has had on other hotels or whose forward bookings are looking weak.
"They see the low prices being offered by some competitors online and are jumping in to match."