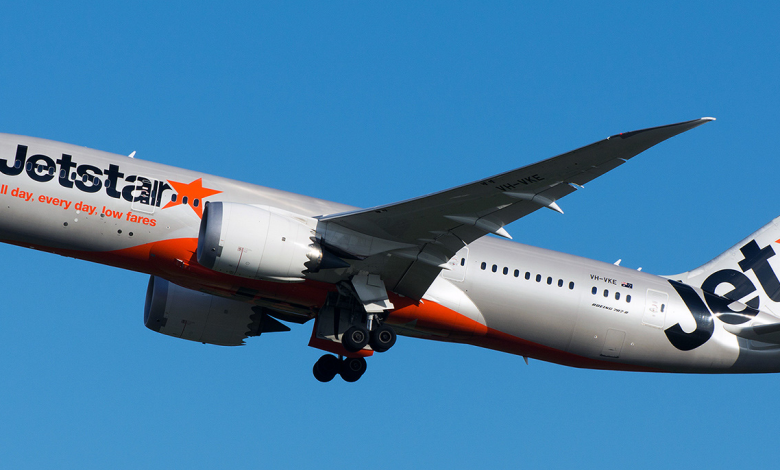 The travel plans of thousands of Australian holidaymakers will be thrown into chaos over the peak season as Jetstar workers walk off the job over pay disputes.
The Australian Federation of Pilots (AFAP) and the Transport Workers Union (TWU) confirmed last week that pilots and ground crew members had voted in favour of strike action.
AFAP said in a statement that four-hour work stoppages would begin this weekend as it continues to negotiate with the Jetstar over wages and conditions, although it said no action would be taken between Christmas and New Year.
The union argues Jetstar pilots are the nation's lowest-paid jet airline pilots and is demanding the equivalent of a 15 percent pay rise.
"Jetstar pilots are paid significantly less than their counterparts at Tigerair, Virgin and Qantas," said AFAP executive director Simon Lutton.
"They are tired of not being valued as highly as their peers at other airlines."
Jetstar CEO Gareth Evans has accused the union of "strong arm tactics", arguing Jetstar captains earn an average of more than $300,000 annually including super and allowances, plus a three per cent annual increase.
"This is 40 percent above Australia's annual wage growth and consistent with our position across the Qantas and Jetstar Groups," he said.
"It is deeply disappointing that the Australian Federation of Air Pilots is threatening to disrupt the holiday plans of tens of thousands of Australians at the busiest travel time of the year.
"The union's demands would put significant pressure on the low fares our customers rely on and force us to review our investment in new aircraft, new technology and new destinations."
Adding to Jetstar's woes, its ground crew have voted overwhelmingly in favour of strike action after the airline rejected demands for wage increases and guaranteed work hours.
The TWU says security at Australian airports is being compromised by "bad working conditions, chronic fatigue and deliberate understaffing."
It argues a new government announcement of extra police to bolster security won't solve security risks its members witness daily, including aircraft left unattended on the tarmac during boarding as ground crews are directed to assist other flights.
"Jetstar forces its workers on to part-time hours, some are guaranteed no more than 20 hours a week. The rates are low and families are struggling," national secretary Michael Kaine said.
"Jetstar workers took a pay freeze in recent years and they expected the company treat them fairly now they are earning bumper profits. Disappointingly Jetstar have rejected the vast majority of the workers' demands outright."
Evans is calling on unions to come back to the negotiating table with a "reasonable" offer.
"We will do everything we can to protect the travel plans of our customers and minimise the disruption to their journeys," he said.