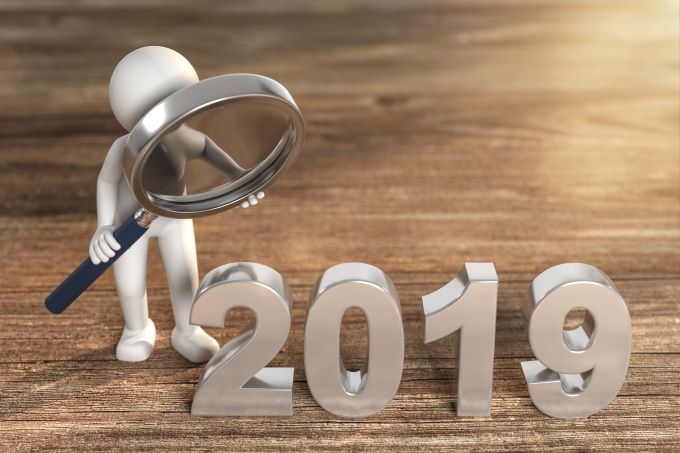 It's been a big year in our industry, and each hotel I worked with has enjoyed some great wins or learnt from some pivotal mistakes.
Whichever side you fall into, there are some great insights that can be drawn from 2019, and applied into 2020 with confidence.
Long live video
I haven't exactly been quiet in my opinions about video marketing, but 2019 has taken this trend to a whole new level! Smartinsights.com conducted a study into video marketing and found that 53 percent of customers will actively interact with a brand after watching video content on social media. In a landscape as competitive as hotels, marketers need to be presenting at least part of their content in video form.
The same study found that 83 percent of marketers believe that video marketing is an important element to the marketing mix in 2019. You've probably seen some compelling results every time you post a video, so if this was your strategy this year – keep it up!
Haven't taken the time to create video content for your hotel? Well, you might have lost some direct bookings this year, so don't deny your hotel the same missed opportunities in 2020 and hit record on that camera!
Check out this video from Sky Hotels & Suites
Content that is emotive and experiential
Experiential marketing isn't new, but many hotel marketers have been slower to embrace this powerful driver across their channels. Stock images of couples with champagne and staged check-in shots? Very 2018, and audiences have not been resonating with this type of content this year.
As guests and customers continue to make value-driven decisions, they want to be touched on a deeper non-surface level. Let's see if you agree:
Photo of a room service tray with an untouched breakfast by the bed VS Photo of a ruffled bed, with a half-consumed breakfast, novel, etc
Post content that has your audience putting themselves in the shot, imagining what they would be doing in that room, and starting the 'consideration phase' for staying in your hotel.
Drawing from user-generated content is a great way to achieve such posts, so remember to jump into your tagged and location-tagged posts to see what memories your guests are creating.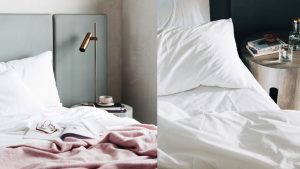 @unitedplaces do this kind of content really well
Instagram stories and highlights
Instagram stories are almost three years old now, but so many of my hotels started using this function for the first time this year. As the shift towards creating a cohesive feed grows, hotels don't want to post ad-hoc in the fear of ruining this visually curated concept.
In 2019, stories have become the 'behind the scenes' angle for hotel markers who are agile enough to snap a beautiful dish, sunset or guest experience as they happen.
All these authentic, beautiful content moments now sit behind relevant 'highlights' on hotel accounts, aggregating them to their relevant content pillars. Some of these include:
News
Room views
Seasonal events
Dining
Reviews
If you have only dipped your toe into Instagram stories this year, level up by creating highlight covers to capture these moments and inspire future content. What are you waiting for?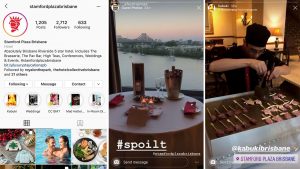 @stamfordplazabrisbane use their story and highlight features really well. They share user-generated content and behind the scenes of all things happening at the hotel. 
Influencer marketing holds strong
Despite the 'likes' numbers being removed from Instagram earlier in the year, influencer marketing remains a key part of many marketers mix. With the influx of 'everyday celebrities' being born from television or online channels, it's never been easier to access these personalities and tie their content in with your hotel messaging.
This is where hotel teamwork comes into play, so ensure that your front office and reservations team know to alert you to high profile bookings so that you can send an amenity with a personal letter welcoming them to your hotel.
These gestures will almost always be shared on social, and expose your hotel to a new audience.
How do you know if your influencer engagement has worked? You can track:
Engagement: what comments, shares clicks and likes did these posts receive?
Visibility: did you notice a spike in website traffic during this time?
Followers: did you gain new followers after these posts, and was it a higher volume than what is normal?
Conversions: this is harder to determine for hotel marketers, but if your reservations team are across this activity they can tell you if there is a spike in phone and online bookings