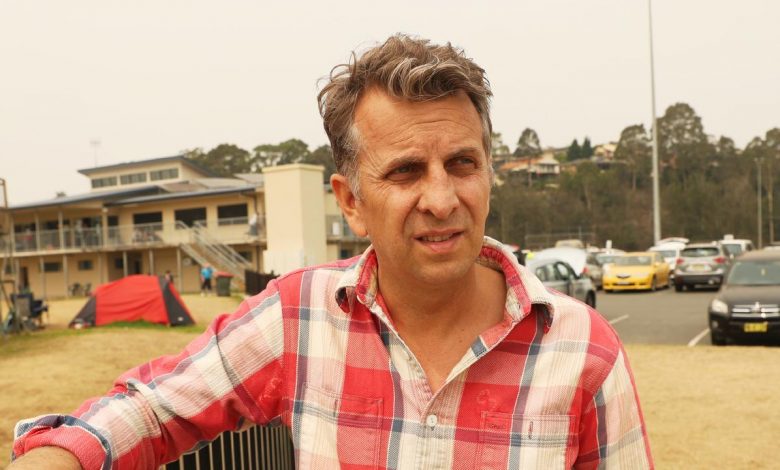 The NSW government has appealed for holiday home owners to open their properties for rent to bushfire-affected locals.
Kiama and Bega MPs Gareth Ward Andrew Constance, whose south coast electorates have been ravaged by bushfires since Christmas, made the plea as they announced the launch of the state's new Bushfire Housing Assistance Service.
More than 700 homes have been lost in the Eurobodalla and Bega shires, and more than 2100 around the state since the fire season began.
"We have one plea today, and that is to those who have coast homes in our region: please contact local real estate agents," Mr Constance said.
"If you can, make your coast home, your recreation home, available to local people who will be able to be housed there over the short and medium term while people rebuild.
"It provides a homeless family with a roof over their head for the next few months as they get sorted and are able to rebuild on their blocks."
The service will provide funding towards rental bonds and rent costs, as well putting those displaced by the fires in touch with people who have spare accommodation.
"If you own a property in a bushfire-affected area that isn't being used right now, it could be providing a family with a safe and secure place to stay in their time of need," Mr Ward said.
"We're encouraging homeowners to lend a helping hand and list their property for rent, so that the NSW government can assist people into secure accommodation.
"There's something in this for everybody."
Mr Constance said the need for housing was far bigger than the state's crisis accommodation could cater for.
"We've got people living in caravan parks, hotel rooms, with neighbours, with friends, in sheds. We've got to get people placed," he said.
The appeal follows the success of an initiative by student Erin Riley, who two weeks ago created Find A Bed, a social network for people with spare beds to provide accommodation for those made homeless by the fires.
She offered her own property following the New Year's Eve bushfires and when the offer went viral on social media, she decided to expand the scope of the appeal.
A team of over 50 volunteers are now helping handle requests and accommodation offers are pouring in from around the country and the world.
"The whole thing has been completely mind-blowing," Riley told the Sydney Morning Herald.
"The scale is extraordinary. I remember being excited when we got to 50 people offering houses, now we're at over 8500. It's such a privilege to be able to provide help to people."
She described the government's housing scheme as "absolutely crucial", saying: "People want to stay in their communities, and there are empty houses in their communities."