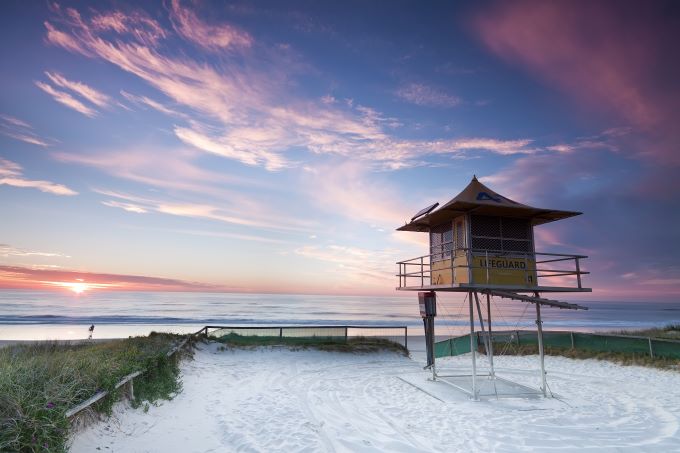 Queensland has dedicated $27.25 million to helping businesses ride out the coronavirus threat, including funds to boost the state's promotions to international markets.
Industry bodies have welcomed the Immediate Industry Recovery Package, which will provide financial support, advice and counselling to those affected by the Chinese travel bans.
In alignment with Tourism Australia, the government will fund a suite of marketing activities aimed at targeting new markets and developing the existing ones in heavily impacted regions like Tropical North Queensland and the Gold Coast.
Tourism Accommodation Australia CEO Michael Johnson said he welcomed the commitment in the face of "vacancy levels at critical lows" and "no end in sight" for the coronavirus outbreak.
 "Accommodation providers across Queensland and indeed across Australia are in uncharted waters when it comes to handling not one, but two massive disruptions to normal trading conditions," he said.
"We are very appreciative of the efforts that governments have taken at a state and federal level. However, as the magnitude of what businesses are facing becomes more apparent, we must also be looking at long-term and comprehensive support packages that can preserve jobs during these exceptional times.
"In the Cairns visitor economy alone, it's estimated approximately $300 million will leave the local economy in just the first quarter of 2020, which translates into around 2000 jobs which could be lost.
"Cairns and Far North Queensland are by no means alone when it comes to the damage that is being inflicted on Australia's tourism industry
"The prospect of the damage to our tourism industry resulting in mass job losses must focus the minds of policy makers when considering an adequate industry assistance package."
The recovery package includes relief from fees and charges relief for tourism operators and hospitality providers including:
waiving application fees for some variations to liquor licences
waiving registration renewal fees for inbound tour operators
waiving of daily fees for commercial activity agreements and permits
rebate on marina charges and passenger levies
deferral of tourism lease rent payments
Study Queensland will also strengthen its approach to diversifying the international student market and supporting re-entry from Chinese students as part of the package.