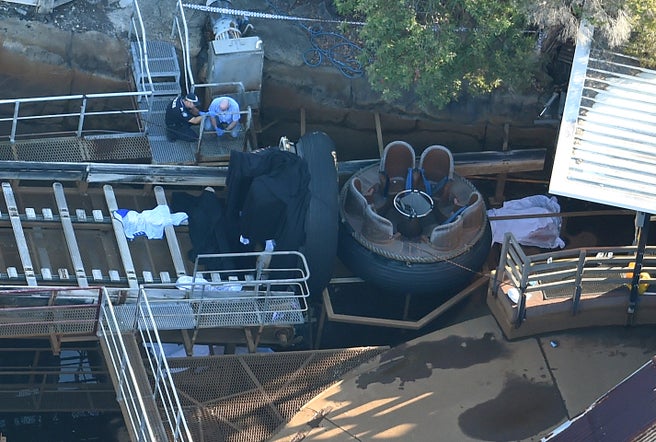 Dreamworld's "systemic failure" in relation to "all aspects" of safety has been laid bare in a withering assessment by the Queensland coroner of the theme park's role in the deaths of four people.
Cindy Low, Kate Goodchild, her brother Luke Dorsett and his partner Roozi Araghi died on the Thunder River Rapids ride in October 2016.
Coroner James McDougall cited numerous safety breaches, concluding: "There is no evidence that Dreamworld ever conducted a proper risk assessment of the ride in its 30 years of commission."
He began his summary with the words: "The gravity, scope and complexity of the tragedy at Australia's largest theme park is unparalleled in Queensland's history."
Mr McDougall referred Ardent Leisure to the state's Office of Industrial Relations recommending it consider prosecuting the company. Ardent faces fines likely to run into the many millions of dollars over its breaches of workplace laws.
The coroner said ultimate blame for Dreamworld's failures rested with the company's leaders.
"Such a culpable culture can only exist when leadership from the board down are careless in respect of safety," he reported. "That cannot be allowed."
And he criticised government regulators over their "unjustified" faith that safety and maintenance procedures at the park were trustworthy.
"Clearly, given the nature of this tragedy, and the surrounding circumstances, including the lack of record management, the absence of any meaningful hazard assessments or effective engineering oversight of these devices, this was simply not the case," Mr McDougall said.
The victims died after their raft collided with another stuck on a mechanical conveyor, causing the four to fall onto the conveyor.
Mr McDougall said it was "unfathomable" that risk management was left to ride staff rather than engineers conducting regular inspections, and he concluded the park's approach to safety made an accident inevitable.
"It was simply a matter of time. That time came on October 25, 2016," he said.
Ardent Leisure chairman Gary Weiss and executive for theme parks John Osborne issued a statement outside the court saying: "First and foremost, we express our deepest sympathies to the families and friends.
"Our thoughts are also with the first responders, emergency services personnel, investigators, counsellors and Dreamworld team members affected by this tragedy.
"We would like to acknowledge the attendance and involvement of the families, witnesses and all other participants in the inquest process, as well as the coroner and his team."
The coroner recommended state-wide regulatory changes to improve the inspection and licensing of major amusement parks including annual risk assessments of all rides by a qualified engineer, Australian Standards compliance by ride owners and full inspections every five to ten years.