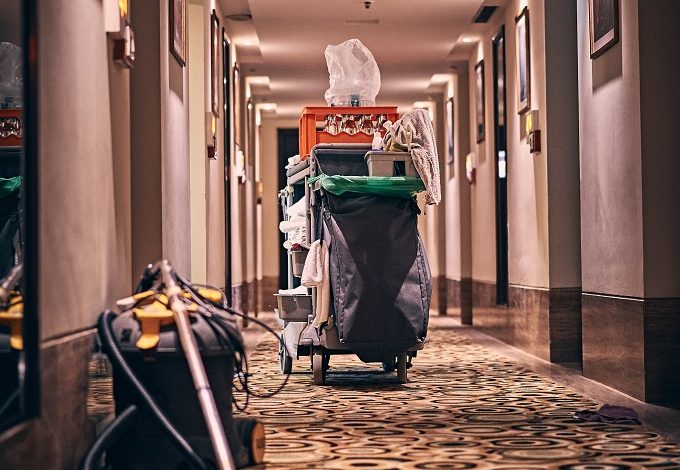 News In Brief
31 hotels quarantine 13,000 guests in NSW effort to combat crisis
The state government has praised staff and the accom sector for its help flattening the curve.
The Accommodation Association has welcomed NSW Government's praise and recognition for the industry's hard work and aid during the coronavirus pandemic.
NSW hotels have hosted more than 13,000 guests so far, including 1059 families with children, housed in serviced apartments.
Currently, 3637 people are still in hotel quarantine accommodation, with more than 31,000 catered meals provided so far.
NSW Premier Gladys Berejiklian said: "We know quarantine hasn't been easy for anyone involved, which is why I'd like to thank the returning travellers as well as the accommodation industry, 31 participating hotels and their staff for adapting at short notice to help us manage this unprecedented situation."
Last week, speaking about the logistical challenges of housing large numbers of returning travellers to Australia that the government faced. Berejiklian reminded her state that "ensuring all returning travelers were quarantined for 14 days in hotels was a key decision that led to NSW flattening the curve".
Industry body, The Accommodation Association appreciates this timely recognition. CEO Dean Long said: "The accommodation industry has been proud to provide the rooms required to assist government in meeting the needs of residents who need to self-isolate, medical workers and the disadvantaged.
"Without doubt, the Premier's endorsement is recognition of the hotel staff who have unstintingly been at the frontline, providing the services, responding to guests and working hard to put guest needs first. This is at a time when the industry as a whole faces huge uncertainty as hotels respond to an unprecedented decline in demand with occupancies at 10% and below."
"We recognised early on that accommodation hotels had an important role in providing a safe place for Australians during this critical period", said Mr Long. "Hotels uniquely have the infrastructure, the staff, the insurances and other protections in place. As a sector we look forward to harnessing this government support as we move into recovery."
Tourism Accommodation Association also welcomed the government support. National CEO Michael Johnson said: "We are certainly proud of what our industry has been able to contribute in the fight against COVID-19 by stepping up and assisting with quarantine measures and medical accommodation in this unprecedented situation.
Like many industries and individuals, hotels and staff were required to adapt quickly and with short notice. It is pleasing to see our industry's ability to meet the high-level of logistical challenge with such success, and more pleasing still, to hear such warm praise from our government leaders."