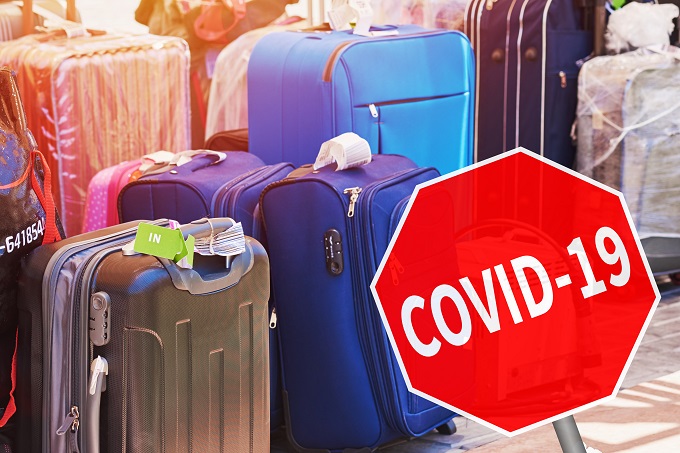 Industry
News In Brief
Schoolies cancelled? Dear Government, can we have some consultation please…
QLD's sudden cancellation of schoolies is yet another devastating blow to a damaged Accom industry as operators wonder why there isn't more consultation.
The announcement sent ripples through the industry and calls for State and Territory Governments to establish a Taskforce to better manage impact of COVID decisions on businesses and events.
Schoolies Week was due to start  November 21, 2020 but has been formally cancelled due to the high risk of COVID-19 transmission. All official Schoolies activities have been cancelled but accommodation providers will still be able to offer rooms during the Schoolies period. Premier Annastacia Palaszczuk said any official events, including concerts and beach parties, would not be allowed to go ahead.
Industry body, Accommodation Association responded to the decision by issuing a plea for government at all levels to start consulting with the industry before imposing border closures and travel restrictions. The Accom body expressed concern of the cancellation of Schoolies (which is in almost three months' away) and suggests it's yet another example of a missed opportunity to get the balance right between protecting lives and protecting jobs.
 
The Accommodation Association's issue is with the lack of consultation to find the best possible outcome and implementation. Our sector is not alone in asking for more consultation and clarity from government and input into finding solutions that work. They say the industry desperately needs State and Territory Governments to act now and establish a taskforce with industry to better manage the impact of their COVID decision making.
 
Accommodation Association CEO Dean Long says: "It is absolutely critical that we get the balance right between protecting lives and protecting jobs and our ask is a simple one – Dear Government, can we please have some consultation?"
 
"We need all Governments, State, Territory and Federal to release their decision making framework so that we can better prepare and protect the accommodation sector and we need to be consulted especially on decisions with long lead times such as the Schoolies decision in Queensland so that the decisions Governments are making incorporate the reality of businesses' operational needs."
 
"Of course the immediate priority of government is keeping people safe and protecting lives. We get that but we do need a far more practical and collaborative approach when it comes to the decision-making that impacts businesses, business owners and the people we employ. We need be working far more closely together to better plan for and manage future events and mass gatherings that drive overnight stays and the solution is a taskforce."
AHA NSW representative Michael Johnson informed us:
"In the current Covid-19 climate the cancellation of Schoolies is completely understandable. But this is yet another blow to our industry, particularly on the Gold Coast. 
Schoolies usually provides an injection of thousands of room nights and a substantial contribution to the Gold Coast and Queensland visitor economy. 
"While I understand the difficulty to operate the event within a Covid19 safe plan, I can't help but feel for our school leavers and our members who have had an extremely tough year. The cancellation of another major event is just more evidence that our industry needs ongoing government support." 
Destination Gold Coast issued Accom News with a statement:
"The cancellation of Schoolies is a tough decision and like other events in Queensland is subject to social and health regulations for mass gatherings during the COVID pandemic. The decision is consistent with other event cancellations that have occurred throughout this year.
"End-of-high-school celebrations can still go ahead with gatherings state-wide limited to groups of 10 from November 21 to December 11. This has been a tough year for high-school leavers, but the rite of passage can still be marked with holidays that can be booked right throughout summer.
School leavers are encouraged to be COVID-safe and follow the rules, maintain social distancing and practice good hygiene. Destination Gold Coast is hopeful that Red Frogs Australia will still maintain a presence to safeguard young people.
"The organisation also provides vital support to tourism and accommodation operators who rely on the volunteer organisation to act as their eyes and ears on the streets during celebrations. Rules for restaurants, pubs and clubs are unchanged for those that have approved COVID-safe plans and operators will be happy to welcome patrons.
"Some accommodation providers will be affected in terms of lost bookings. We sympathise with the sector and we encourage operators to provide refunds where possible. This is a particularly challenging year for Gold Coast tourism but the health and safety of residents and visitors is the top priority.
"Destination Gold Coast continues the promote the region by asking Queenslanders to holiday in their own backyard with a $1.5 million campaign in market until September. Further marketing campaign activity is already planned and will be extended and amplified across South-East Queensland, in South Australia, Townsville and Cairns ahead of summer."