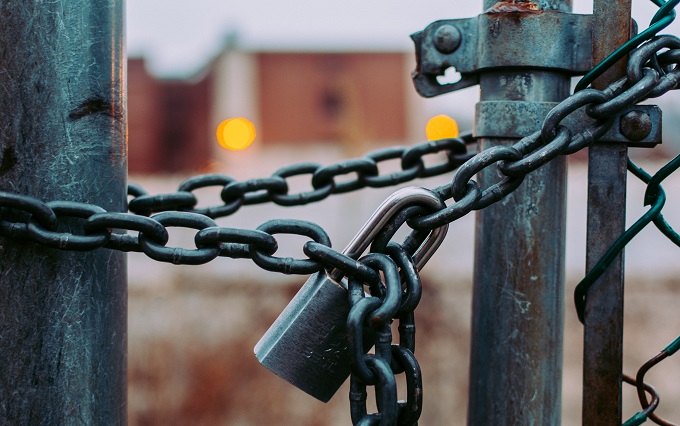 News
ScoMo's nose out of joint as QLDers slam shut hard borders
With the situation in Victoria not improving, Queensland Premier Annastacia Palaszczuk announced early Wednesday that borders will close to NSW and the ACT from 1am Saturday, August 8.
Palaszczuk is gaining a reputation for not warning other state leaders ahead of bold border closures. ACT chief minister, Andrew Barr told The Guardian this afternoon it was "disappointing" not to receive a head's up before the QLD announcement. NSW Premier Gladys Berejiklian made similar comments last week.
While pre-emptive decisions must be made to protect public health, some forewarning could allow more collaborative efforts to protect the borders. 
Interviewed on Ray Hadley today, Scott Morrison accused Queensland of lacking transparency in its COVID-19 decision-making. He said: "Arrangements between New South Wales and Victoria came as a result of very open discussion between Gladys Berejiklian and Dan Andrews and myself and then that then flowed on to well how are we going to manage things on the borders which has actually been quite difficult in a lot of those border towns and not without some frustrations.
"So, I mean what happened there was this incident of a returning diplomat – whether he was a diplomat he was a contractor, a security contractor. So what the management was is diplomats are returning into Australia, where they could go directly into a private vehicle and they're going to Canberra, and transfer immediately and commit to self-isolation in their residence.
"Then what happened was this: Queensland gave an exemption for [the person] to get on a plane out of, out of the Sunshine Coast and go to Toowoomba but that well that's got nothing to do with any of our arrangements. That's just what happened, I'll leave it to Queensland to, you know, to put what they think is necessary in place, but I think we've always got to be transparent about what the medical advice is because obviously when you put restrictions in place they, they have a very real economic impact."
Notably, the diplomat in question, who was quarantined today after testing positive for the virus was exempt from hotel quarantining because he presented border authorities with a NSW Department of Foreign Affairs and Trade letter. The situation is under current investigation. 
Meanwhile, QLD's deputy premier clarified the Canberra border closure was spurred on by reports people were flying in to QLD via the capital from Sydney hotspots. He said: "Some people are flying via the ACT in order to avoid our hotspots lockdown.
Here in Queensland, our economy has just started getting back on its feet. Our plan to unite and recover and get people back into jobs is just starting to work. We've eased restrictions. Businesses are open again. People are back at work. We cannot afford to risk that progress. 
Returning Queenslanders will have to pay for 14-day hotel quarantine, although questions have been raised about politicians exempting themselves from the upfront cost. QLD MPs are expected to sit parliament on the 24th ahead of October's state election, after which they should hotel quarantine here in QLD and foot their own bill just like the rest of us.
Palaszczuk stated: "The situation in Victoria hasn't improved as we hoped and I'm not waiting for New South Wales to get any worse.
Queensland borders will close to NSW and the ACT from 1am this Saturday, August 8.

This hard border closure puts Queenslanders first.#COVID19au pic.twitter.com/K5VZkPQK9F

— Annastacia Palaszczuk (@AnnastaciaMP) August 4, 2020
"I will not risk our state's economic recovery by allowing COVID to spread. 
"All visitors will be denied entry except for rare exemptions and returning Queenslanders will have to pay for 14 days mandatory hotel quarantine."
Queensland's Chief Health Officer has declared all of New South Wales and the Australian Capital Territory as hotspots. Only residents of border communities and essential workers, such as truck drivers, will be able to cross the border. Exemptions – including for compassionate reasons – will be limited. Passes for border communities will be for those with proof of address and photo ID.
The border closure will be reviewed at the end of the month.