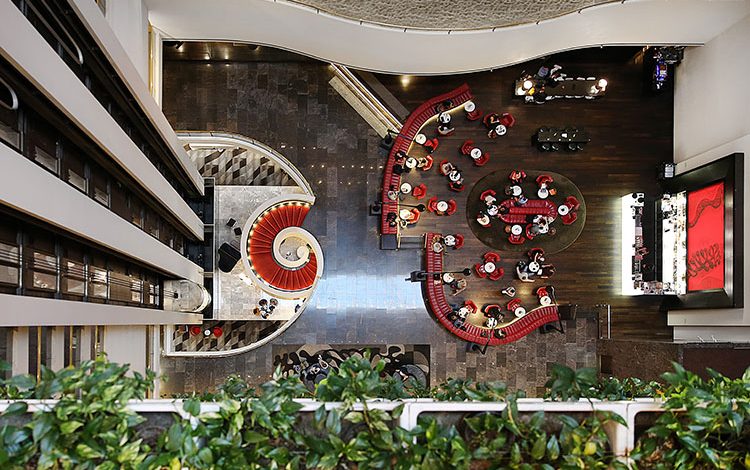 News
The man steering iconic Brisbane hotel through pandemic waters
Adapting to meet obstacles head-on is how the team at Hilton Brisbane has powered through what must have been the most chaotic months ever experienced by the Australian accommodation industry.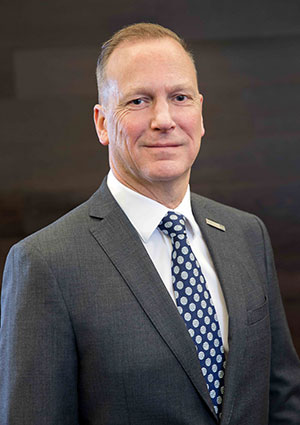 Chris Partridge, Hilton Area General Manager of South East Queensland talks to Accom News about the effects of COVID-19 and how his team negotiated its way through restrictions to create a post-pandemic norm.
"What has taken place this year is something we could not have predicted, that's for sure," Chris said. "But there are positives we can take from all this! We've learnt to be more agile, more nimble, and to be much quicker thinkers. The fundamental business vision of Hilton is to be proactive and seek out opportunity through innovation, the pandemic has seen us step up the pace of change."
With 36 years of experience in the accommodation industry, Chris has seen over four decades of change while working in the UK, Australia, and New Zealand. He began his career in food and beverage in London at Gatwick Hilton, followed by the prestigious London Hilton on Park Lane and a move to Australia in 1988 led to him the general manager role at Hilton Melbourne Airport, followed by a move to New Zealand as General Manager for Hilton Auckland and opening of Hilton Lake Taupo.
Subsequently, Chris returned to Australia's Gold Coast where he spent two years managing Hilton Surfers Paradise and in 2015, he joined Hilton Brisbane. In the last few years, Brisbane's hotel, restaurant and bar scene really began to shine. Now, it is a truly international city that offers a tremendous cultural experience and thriving social scene. The popular Hilton Brisbane evolved alongside the vibe of this young city and provides enhanced dining and leisure experiences, making it one of the CBD's most iconic destinations.
Indeed, before COVID lockdown, business at Hilton Brisbane was booming, according to Chris. In February and early March, the hotel was almost full and experiencing great conference and events business but within three weeks the hotel was looking at single digit occupancy.
He revealed: "We went from having a full hotel with a busy food and beverage operation, to virtually nothing and our first challenge was how we keep everyone employed. Fortunately, the Government provided a great solution with the JobKeeper subsidy and we were able to keep the hotel open for our remaining guests, operating with a small team and the majority of team members at home receiving Job Keeper payments waiting for restrictions to ease and business start improving. .
"From that point on, every time a COVID-19 restriction was imposed or eased, our team focused on finding a solution that gave guests a quality hospitality experience but also meet restrictions and we continuously worked towards a new normality."
The team found a variety of different solutions to solve the challenge of providing a 'contact free' environment through social distancing, high-touch area disinfection and hand sanitation. Chris revealed that when the restaurant closed, room service was provided to guests but it was a more sanitised takeaway experience, also the famous Hilton buffet breakfast became an a la carte dining experience but as restrictions eased, guests demanded the return of the legendary Hilton buffet breakfast!
He said: "Earlier this month, due to overwhelming guest demand we reintroduced the breakfast buffet but first we gathered the team and came up with solutions to provide a typical buffet experience but one that also complied with COVID-19 safety. The great initiative we provide is a wonderful buffet that is as casual and generous as it was before but now guests make their choice from the buffet and our F&B team members serve it.
"By adapting and tweaking Hilton experiences we have been able to meet restrictions and satisfy our guests."
Hilton's new CleanStay program is another great example of how reactive and agile the hospitality company is. Chris points out that for a global chain to deliver such an industry-defining standard of cleanliness and disinfection for over 6000 Hilton properties around the world in such a short time (two months) is a remarkable feat.
He says: "In a first for the hospitality business, Hilton collaborated with RB, maker of Lysol and Dettol, and consulted with Mayo Clinic to develop elevated processes and team member training to help Hilton guests enjoy an even cleaner and safer stay from check-in to check-out. 
"The goal of Hilton CleanStay is to provide guests with assurance and peace of mind when they stay at any of Hilton's more than 6,100 properties representing 18 brands. The initiative will create a focus on cleanliness that will be visible to guests throughout their entire stay – in their guest rooms, restaurants, fitness rooms and in other public spaces. 
Research shows that post-COVID, consumers have heightened concerns regarding hygiene and trust in cleanliness standards will be critical to restarting travel.
Chris agrees that showcasing cleanliness will be vital when attracting guests. He explained that he began his career "back of house" cleaning kitchens and he understands fully the value of a well-trained and dedicated housekeeping team to a hotel. 
He says: "The culture at Hilton has always been to provide meaningful opportunities for our team members and valuing the skills of our housekeeping team is more important now than ever before."
There is good news from Chris: since Queensland eased restrictions Hilton Brisbane has seen a "pent up" demand from Queenslanders looking to eat out and travel. The hotel is usually very popular with corporate travellers but has instead experienced a sharp rise in weekend staycationers.
Chris said: "Throughout my career I have seen many downturns in the industry due to economic challenges, environmental disasters or various crisis in air travel or tourism but what I've learned is that everything bounces back and business can come back stronger. The industry is a cycle of ups and downs but you must draw on your strengths, and although this has been an unprecedented event every cloud has a silver lining and in my opinion by 2024 we will be back to pre-COVID levels of international tourism with Hilton bouncing back stronger than ever.
"In the meantime, attracting the domestic tourism market is essential to our business but when the time is right, we will welcome inbound visitors with open arms and I hope that a Trans-Tasman bubble may happen soon. We are expecting good occupancy levels in September and at Christmas, but we are also reassured by the extension to the JobKeeper subsidy until March, this helps ease the pain for all of us working in hospitality."