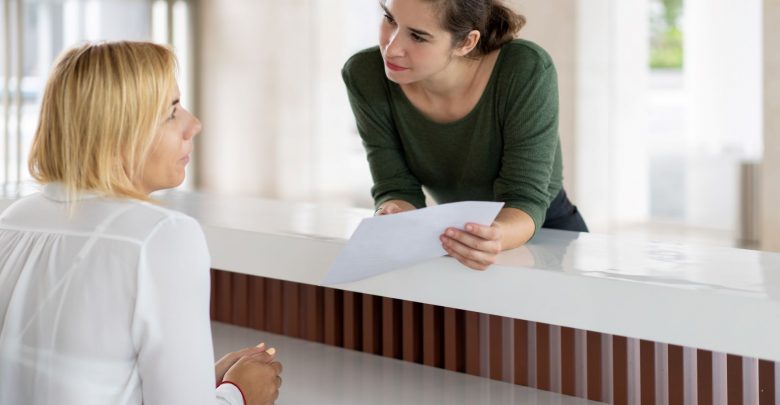 New Zealand
Op-Ed: Reinvent the welcome experience with self-check-in
It's time to reinvent the self-check-in process, and that doesn't mean only cutting back front-desk employees.
For decades, hotel brands have been attempting to launch various versions of self-check-in.
In the 1990s, I remember much talk but little adoption beyond beta tests. In the early 2000s, brands like Embassy Suites and other Hilton brands rolled out kiosk-style check-in machines with great fanfare but little utilization, other than a few guests who used the machine to print airline boarding passes. In the 2010s, more brands jumped in, including Marriott International, Hyatt Hotels Corporation, and large Las Vegas properties such as the MGM Grand.
Yet as I traveled to these and other hotels to conduct hospitality training, I recall many times observing long queues for traditional guest registration while the machines stood idle.
More recently, brands like Hilton finally got a bit of traction when they launched self-check-in via smartphone, and soon thereafter digital room keys. PMS companies introduced self-check-in via iPad or tablet stations, where guests activate their own traditional key. Still, the overall adoption by hotels, along with utilization by guests, remained low relative to traditional registration procedures.
Then came the COVID-19 pandemic which, as it has done in so many other aspects of our business and personal lives, accelerated the pace of changes already underway. As it has quickly advanced the pace of migration from retail to online shopping, the move to distance learning and the transition to work-from-home models, so has it advanced the adoption of self-check-in.
Now, as we move forward as an industry, I hope visionary leaders will recognize what a major crossroads this seemingly inconsequential change brings our industry to. My fear is that too many lodging leaders will see this only as an opportunity to reduce payroll and cut costs. In doing so, they will be eliminating the last major "touchpoint" in the guest service cycle as more guests book online, arrive by rideshare (eliminating greeting by a door or valet parking attendant), and use wheeled luggage, eliminating the conversation with a bellperson.
I fear leaders will buy into the Millennial Myth that younger people prefer tech over touch, hate conversing with strangers, and want to run their whole lives via smartphone apps. Meanwhile, these same leaders still believe that brand loyalty programs will be the key to guest retention in the era where there is no longer a physical "key."
Yet I still have hope that the wisest lodging leaders will recognize that the adoption of self-check-in, whether by smartphone, kiosk or tablet version, presents a monumental opportunity to reinvent and rehumanize the guest welcome experience.
Obviously, everyone knows we will always need a human near the lobby to assist when self-check-in systems don't work, such as when cards decline, smartphones die or when guests have a disability.
But leaders who see their companies as being in the "hospitality" business and not the "room rental" business will recognize this moment as a chance to move away from scripted, transactional welcomes and back towards what the front desk used to be all about: authentically greeting guests with warmth and generosity.
A look back in hotel history points the way forward. When I started at the front desk working for Marriott in 1984, it was at the tail-end of the era of the front-desk "rack," as Marriott like other brands were just becoming "computerized." During registration, we spent the majority of time holding eye contact, determining the purpose of each guest's visit, welcoming them "home" and providing local insider's tips. We had to look away only briefly to grab a color-coded room card showing "ready" off that rack and a room key from the cubby, then again only briefly as we imprinted their credit card or put their cash into our drawer. Then from the mid-1980s, all the way until today, guests spend more time staring at the top of peoples' heads while front-desk staffers stare at a computer which seems to run ever slower.
Now, if properly deployed, self-check-in allows front-desk colleagues to once again be free to hold conversations and focus on the people in front of them, not the process.
It's time to reimagine the "staging" area of the front-desk theater and get staff from behind the barriers and into the lobby with movable podiums or adjustable stand/sit desks. Deployed at the entrance, front-desk colleagues will have countless opportunities to chat with guests as they wait for their rideshare or for their companions to park vehicles. Likewise, they can engage guests as they depart and solicit feedback with sincerity, encouraging those who had positive experiences to share them on social media.
So yes, I have hope for the future of our industry and that visionary leaders will recognize this as an opportunity to return to our core mission of hospitality. Realistically though, I expect that too many leaders will take what is likely to be the more crowded road out of this pandemic, leading to commoditization and a complete takeover of distribution by the online travel agencies. Too many hoteliers will falsely believe that a guest can be "welcomed" with a text message stating their name or by a so-called "personalized" app message, all of which makes me feel about as "warm and fuzzy" as a birthday email from my dentist.
In the end, one hotel brand will never be able to "out-tech" another. It has always been and always will be the people parts that make the difference.
This article originally appeared on HotelNewsNow.