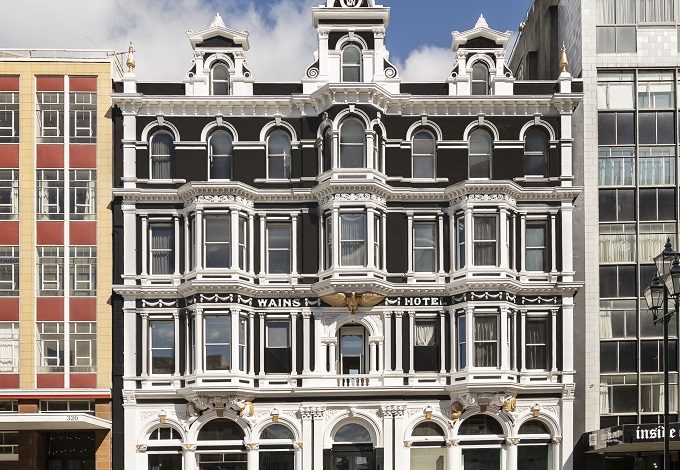 New Zealand
Accom News stays at Dunedin's newest boutique five-star hotel
Accom News experienced a night of full-service luxury in Dunedin's newest luxury boutique accom offering.
I was excited to be a guest in the iconic 1862 Victorian building, Wains Hotel of Dunedin, which has been respectfully renovated, with internals stylishly decorated in modern deco and launched under the new masthead Fable Dunedin by CPG Hotels.
I was greeted like an old friend by the friendly staff team and felt right at home in the hotel, which is apt because it once was a meeting place for literati and writers, thus the hotel's restaurant is called The Press Club. It is the perfect place for G&T's, high tea, jazz and a whisky before bed.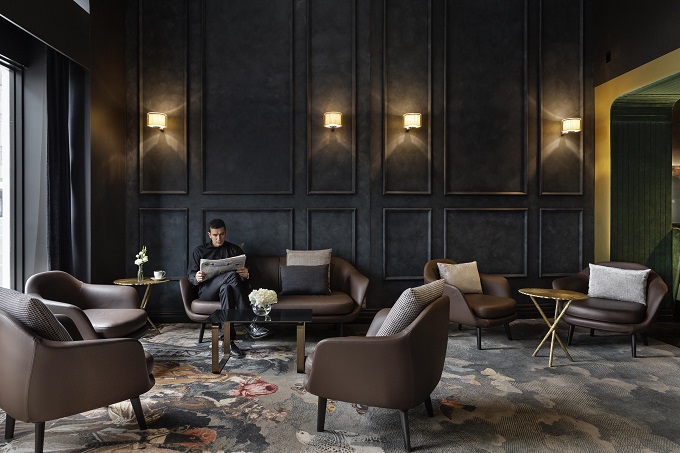 Established by New Zealand CPG Hotels, the Fable Hotels & Resorts brand is committed to creating personalised experiences, ensuring each guest's stay is one to remember and uniquely tied to their journey.
The opening marks labour of love to bring the Victorian-era hotel into the modern age without losing all the glory of its past. Fable Dunedin is a modern, boutique five-star hotel offering full-service luxury and an unforgettable experience.
The hotel's 50 luxurious guest rooms – including three prestigious suites – and three elegant conference rooms – that can cater for up to 250 delegates – respect the beautiful heritage details of the property, nicely set against the modern comfort and design of the interiors. Moulded panel walls are the ideal canvas for locally sourced art to shine. The beds are a confident nod to rest and retreat with premium fabrics and specially commissioned tartan blankets paying homage to the city's Scottish ties.
Suzanne Lear, design director at interior design house Y-6 said: "Wains hotel has a history intertwined into its very walls. The building was such a beautiful blank canvas, hiding beneath layers of beige. The design for Wains was inspired by all of these elements. Threads and stories pulled together, that we hope will be explored by visitors over the years. A mix of classic and contemporary, Wains is a Grand old dame and I hope we have done her proud."
A short walking distance from the city centre's Octagon, guests are immersed in their Dunedin surrounds as soon as they check-in. Welcomed by a concierge in a top hat and tails, guests are drawn into the reception's light-filled double-height ceilings before being guided to their rooms through wide corridors lined with a vibrant custom-designed carpet. 
Fable Dunedin general manager, Sally Reiber said:"We are creating something truly boutique and special with our Fable brand, and in Dunedin, this translates into considered touches like the signature Fable scent, electronic interactive hotel compendiums, and sustainable New Zealand Marihi amenities.
We've created a retreat for guests to enjoy after making the most of Dunedin's charm and increasingly cosmopolitan feel. Like this southern city, Fable Dunedin is a deliberate blend of contemporary meets iconic and will redefine what luxurious five-star accommodation means.
Adding to the Fable Dunedin experience is The Press Club restaurant and bar, named as a tribute to the city's first press club in the 1870s. There, poet and author Thomas Bracken hosted discussion and debate among literati, journalists and business owners.
As a celebration of that sophistication and frivolity, Fable group executive chef Jinu Abraham has prepared a menu sourced heavily from local suppliers alongside an extensive Whisky menu. It's all enjoyed in a modern, intimate dining room dressed in textural and tonal elements where Christian Lacroix carpet is a hero feature.
Convivial and striking yet relaxed, The Press Club is intended to become a go-to for guests and local residents alike.
"The Press Club takes guests on a culinary celebration of southern flavours. There's a slow braise of Provenance lamb shoulder served with miso-glazed pickles, Otago wild fallow sourced from the Merchants of Venison with venison boudin noir, and Havoc Farm pork belly matched with scallops," says Abraham.
Just as special is the High Tea which The Press Club serves between midday and 4pm on Saturdays and Sundays.
Fable Dunedin's opening comes after CPG Hotels unveiled its first Fable property – Hotel Fitzroy, curated by Fable, in Ponsonby, Auckland – in September. Curated by Fable is a sub-brand of Fable Hotels & Resorts, representing small-scale properties for those wishing for a truly personalised boutique experience with highly attentive hosts.
All properties under the Fable Hotels & Resorts brand are founded on the principles of an environmentally friendly policy, social responsibility and local suppliers.