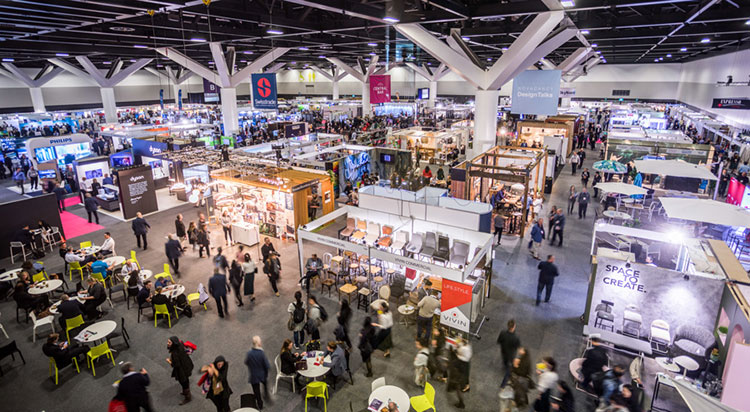 National Media today announced that the much awaited NoVacancy Hotel + Accommodation Industry Expo has been given the official green light from the NSW government and the NSW Health Department.
Taking place on 23rd and 24th of March at the ICC Sydney Exhibition Centre, NoVacancy will follow other national industry leading events starting the year off in Sydney including Reed Gift Fair and Australian Healthcare Week.
Following a tumultuous 2020 for the accommodation sector, National Media CEO, Brad Langton, commented that the tide has turned for many properties as domestic borders open and pent-up demand to travel is made possible for Australians.
He said: "Our team have spent the last 8 months continually speaking with the owners and senior managers of Australian accommodation properties. It's been a pretty grim rollercoaster, particularly in CBD locations but in the last 4 weeks the green shoots have rapidly started flowering more aligned to their regional counterparts, some who've seen record occupancies through COVID. There's still a long way to go for many as they navigate a new channel mix with international, business and MICE markets all disrupted."
Underpinned by the theme 'The next era begins here' Mr Langton confirmed that more than 300 suppliers had already confirmed their presence across the 14,000sqm of exhibition space; ready to help accommodation professionals get back to business, drive more revenue, enhance the new guest experience and to optimise operational efficiencies.
The event remains as free-to-attend for industry professionals; however, attendees will be required to pre-register for their tickets to reduce contact through the onsite process.
NoVacancy will have comprehensive COVID-safe measures in place, working with the ICC and NSW Health to ensure the safest operating business environment for all involved.
Complimentary tickets are available to industry professionals who register online at www.novacancy.com.au
Enquires and further comments to: Matthew Appleby, Senior Marketing Manager, National Media
07 5510 5104 | [email protected]