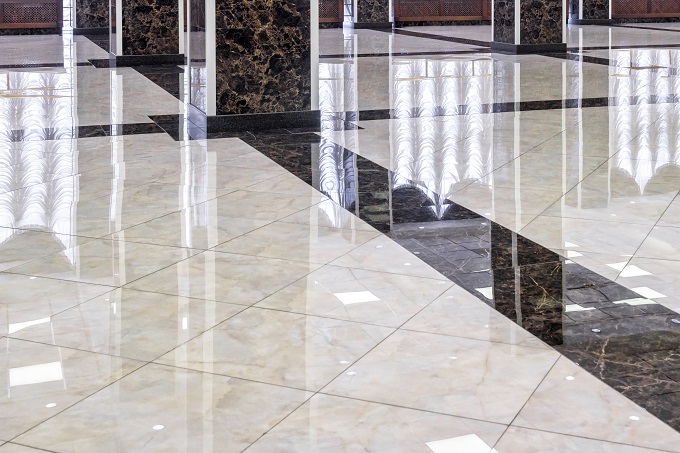 News
No slip ups the goal for hotel safety
Each year in this country, slips, trips, and falls result in thousands of preventable injuries.
Check out our full latest print issue!
The injuries can be debilitating and painful and for accommodation providers they can also be extremely expensive, financially and in damage to reputation.
Sydney-based lawyers Gerard Malouf and Partners reported the case of a woman who was awarded nearly $540,000 after slipping on a quartz step outside a neighbour's home.
The woman pursued a slip and fall claim, arguing that her injuries were the result of her elderly neighbour's negligence. The man, aged in his early 90s when the incident occurred in 2010, had recently installed three Caesarstone steps leading from his front door to the street.
The law firm also cited the case of another woman who was awarded more than $94,000 after slipping on a wet floor in a hotel. She claimed the accident caused her serious injuries in her left foot.
The plaintiff was attending a neurolinguistics course at the hotel when the incident occurred. It had been raining heavily during the day and witnesses claimed there were no signs to warn guests that the floor was slippery.
There were also allegedly no containers for people to store their wet umbrellas, which would have prevented individuals from carrying them across the foyer and leaving puddles.
Expert testimony claimed that accidents could have been prevented in a number of ways, including placing umbrella wrap machines near the entrance, installing rubber-backed matting in walking areas and regularly inspecting the floor.
Management say there will be no slip ups at Dr Jerry Schwartz's Paradise Resort on the Gold Coast, one of 15 properties he owns around Australia. Housekeeping and maintenance managers there have made safety a priority for guests and staff.
They offer this advice to other property owners and managers on how to make their accommodation slip resistant.
A spokeswoman for the Paradise Resort told Accom News:
"To ensure areas within the resort are non-slip the correct materials are taken into account throughout the design process as well as within our daily maintenance and housekeeping processes. We feature:
Anti-slip paint on the concrete within our pool area
Behind our bar and food outlets we use rubber matting
In our staff laundry we also use rubber matting
The tiles in our main lobby and public areas including the front entrance are all high grade non-slip tiles and don't require any chemicals
We have wooden floors in the café and carpet in the main restaurant which are all non-slip
We have a full-time housekeeping and maintenance team who follow a regular program to keep our public and back of house areas clean and safe from slip hazards."
According to Safe Work Australia, the most common among the "thousands of preventable injuries'' caused by slips and falls in Australia each year are "musculoskeletal injuries, cuts, bruises, fractures and dislocations".
But more serious injuries can occur because of slippery surfaces.
In the 12 years between 2003–15, slips, trips, or falls caused the death of 386 Australian workers. In 56 percent of injury cases, environmental factors were involved including "slippery surfaces following rain or spills, poorly designed or maintained walkways, poor lighting on stairs and walkways and trip hazards, for example, from poorly stored materials''.
Safe Work Australia says that common slip hazards include: 
spills of liquid or solid material
wet cleaning methods
wind-driven rain or snow through doorways
a sudden change in floor surface, for example joins between carpet and polished timber
change from wet to dry surface
dusty and sandy surfaces
the incline of a ramp
loose or bumpy flooring
low light levels
use of unsuitable footwear. 
The organisation also warns that common trip hazards include:
ridges in floors or carpets
worn floor coverings or broken tiles
potholes and cracks in floors
changes in floor level
thresholds and doorstops
floor sockets and phone jacks
cables from power extension units
loads that obstruct vision
obstacles in traffic areas.