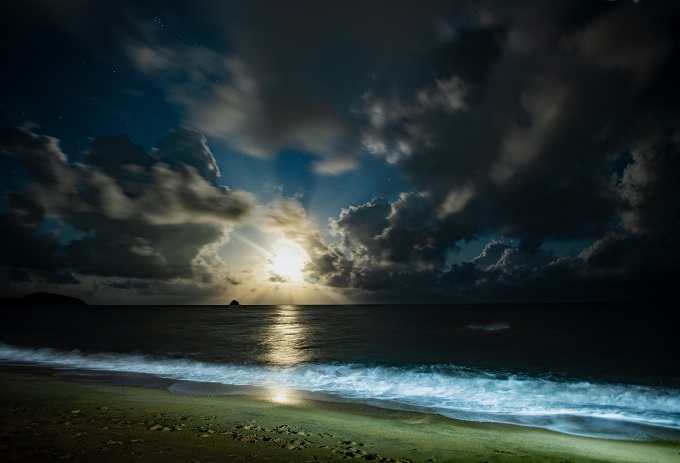 News
COVID cost Cairns $8 million a day!
Border closures are costing the Cairns and Great Barrier Reef region more than $8 million a day in lost revenue.
North Queensland saw a decline in tourists from 55,000 a day to just 5000 in August and while rays of sunshine emerged over the tropical paradise during the Christmas holiday season, dark clouds are still on the horizon.
Tourism Tropical North Queensland CEO Mark Olsen said the region's accommodation sector experienced good numbers over Christmas and New Year but had softened in January.
"Cancellations from the greater Brisbane lockdown and tropical storms have further driven down demand which was already 20 per cent down in December," Mr Olsen said.
"The loss of two-thirds of our domestic market and all international markets is costing the Cairns and Great Barrier Reef region more than $8 million a day.
"However, there is pent-up demand with the Brisbane to Cairns air route remaining Australia's busiest for the fourth consecutive month according to the latest aviation statistics for November 2020."
Mr Olsen said COVID had cost the region more than $1 billion in visitor expenditure up until last August and while figures were still being tallied it could be as high as $2.2 billion for the year.
Tourism generated $3.5 billion into the regional economy in the 12 months before borders closed.
Fears for the tropical north come as Australia's tourism industry is forecast to lose almost $7billion and place 320,000 jobs at risk due to domestic and international border closures.
The Tourism and Transport Forum (TTF) found that in the short period of December 24, 2020 to January 31, 2021, holiday spending was predicted to be down by $6.8 billion.
Cairns management rights expert Calvin Bailey, who has spent 25 years in the business, said the impact of COVID had been felt heavily in his industry especially in the first six months of 2020.
"Normally the ratio of tourists here is something like 40 per cent international and 60 per cent domestic but with the borders closed and no international travel it whittles right down," Mr Bailey said.
"That is felt right through the industry, from little restaurants and coffee bars to tour operators and the big accommodation providers.
"It has definitely been tough up here but since June of last year we've had reasonable numbers coming through so average occupancy lately has been anything between 40 to 60 per cent and that is possibly a lot better than what a lot of people would have thought.
"There's been a few hiccups recently with borders closed again but the numbers have been fairly steady.
"In the last five years or more the bulk of our bad weather events has tended to go south from Cairns which is not good for places like Mission Beach, Cardwell, Townsville and the Whitsundays, but we have escaped a lot of bullets in the last five years in Cairns.
"Hopefully when the vaccinations start that will see a big increase in tourism to our area. It should mean there won't be quarantine requirements with New Zealand and hopefully after that we likely get tourists from Singapore where COVID seems to be under control.
"Progressively our tourist numbers will improve as the rest of the world starts to get immunised."