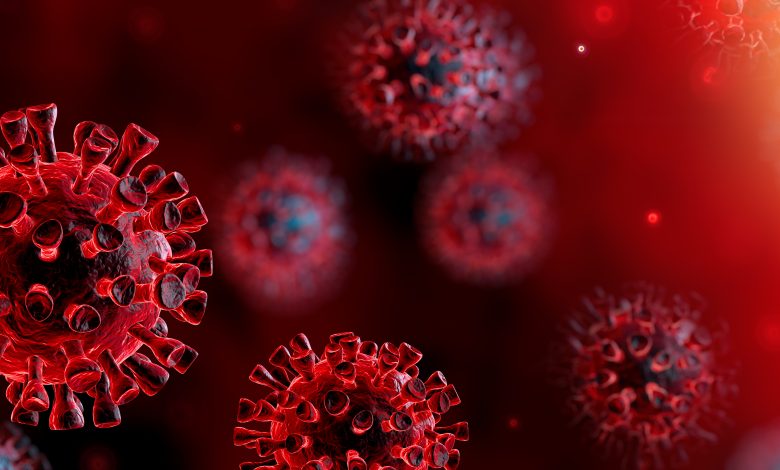 News
Fresh air key weapon in COVID fight
An increase of fresh air pumped into air-conditioning systems and a revolutionary product that creates a protective film on surfaces are two of the most important weapons in the accommodation industry's battle with COVID-19.
That's the opinion of Philip Hibbs, a leading Australian occupational hygienist with almost forty years of experience. He has vital advice for health and safety officers and accommodation housekeepers in dealing with Severe Acute Respiratory Syndrome (or SARS-CoV-2), the virus that causes the Coronavirus disease (COVID-19).
He says while evidence shows that SARS-CoV-2 can remain active on some surfaces for several days, the risk of airborne transmission of the virus through air-conditioning is a "currently underestimated route of infection".
Mr Hibbs says airborne transmission via HVAC (heating, ventilation, and air conditioning) systems appears to be a particularly important in spreading the virus "as we have witnessed from the problems in quarantine hotels."
He says hotels may not be the best places for quarantine because air-conditioning systems vary greatly due to age and each needed to be assessed on an individual basis.
"In enclosed environments such as buildings the principal route by which people are infected with SARS-CoV-2 is through the exposure to aerosol microdroplets that carry the virus," Mr Hibbs said.
"Aerosol is created when we exhale, speak or cough. It is ejected from the nose and mouth in droplets, some of which are visible to the naked eye. Generally these droplets fall out of the air very quickly and don't travel very far.
"The smaller droplets which are not visible to the naked eye can remain suspended in the air for hours and consequently can travel quite some distance from the source and travel extensively throughout the building envelope with air currents that are moving around.
"When a person is infected with SARS-CoV-2 the droplets containing the virus, if not diluted, can accumulate and remain suspended in the air and build-up to be inhaled by others."
Mr Hibbs said the spread of the airborne virus could actually be aided in buildings where temperature and humidity were regulated by air conditioning systems. To reduce the infection of SARS-CoV-2 through airborne transmission he says there must be a great increase in the amount of fresh air that is being brought into a building.
"The most effective control against infectious airborne droplets is to dilute them through ventilation," he said.
"That means increasing the amount of fresh air that comes into the building. That could either be achieved by increasing the rate of fresh air from the air conditioning system – by pumping in more fresh air – or where it is at all possible, opening external facing windows and doors."
Mr Hibbs said energy conservation protocols meant that in most hotels, offices and restaurants air conditioning systems were re-circulating air rather than introducing fresh air.
"If we are going to reduce the infection of SARS-CoV-2 through airborne transmission," Mr Hibbs said,
"we have to increase the amount of fresh air that is being brought into the building to dilute the airborne material.
"Air-conditioning in hotel corridors is usually not very good at all and there is often very little change of the air there. If there is a spill of contaminated air from a hotel room into the corridor it is not being diluted much."
Mr Hibbs holds a Bachelor of Science degree from the University of Melbourne and a Graduate Diploma of Occupational Hygiene from Deakin University.
He said there was increasing evidence that under the right conditions SARS-CoV-2 could remain active for up to a week, making it increasingly possible for the virus to be transmitted to large numbers of people by contact through contaminated surfaces, particularly those high touch surfaces such as doorknobs, handrails and lift buttons in hotels.
Mr Hibbs is endorsing the Australian made product Aeris Active, which uses a hospital grade disinfectant cleaner with residual viricidal antibacterial properties designed to disinfect and protect high risk surfaces such as door handles,
He says the product kills SARS-CoV-2 in 60 seconds and is registered with the Therapeutic Goods Administration to protect against the virus for seven days and 200 touches.
"With most disinfectants you wipe the surface and it kills the bacteria or virus but then once you touch it again it can be re-contaminated," Mr Hibbs said.
"Aeris Active works quite differently as the biocides are incorporated into a film-forming polymer that sits on the surface. It is invisible to the naked eye because it so thin but there is always sufficient biocide on the outside of the film for it to remain protective against the virus."
Aeris Active uses a patented formulation that combines hydrogen peroxide and ammonium quaternary compounds.