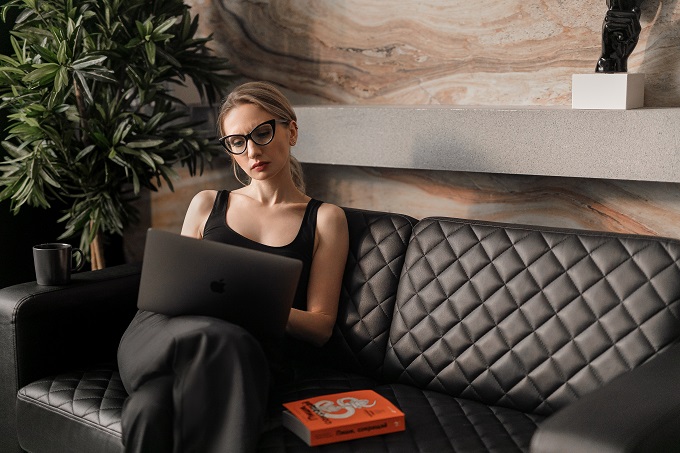 News
EXCLUSIVE: Airbnb women rake in millions since COVID, "not fair" says Accom rep
Women Airbnb hosts rake in the dollar despite COVID...
Australian women are earning millions from Airbnb accommodation and a new report on their earnings has sparked calls for the Federal Government to crack down on "Australia's black economy" by creating "a level playing field" in the industry.
Accommodation Association CEO Dean Long has called on the Government to implement the ATO's data-matching program this year, rather than from July 1, 2022 as planned.
He said there was an "urgent need to support transparency and equalisation" and Airbnb should face the same reporting obligations as traditional accommodation businesses.
Australian women are leading the way as female Airbnb hosts, with a new survey revealing that from 13 regions across Queensland, NSW, Western Australia, and Victoria, they have earned more than $25 million since March last year.
The news flies in the face of traditional accommodation providers, which have been staggering under the burden of the Coronavirus pandemic.
Mr Long said that "fundamentally Airbnb have don't have to pay many of the outgoings traditional accommodation providers face".
"Many Airbnb providers are not getting taxed at the right amount either," he said.
There is an urgent need for on-going application of the ATO data-matching program because traditional businesses have existing reporting obligations and Airbnb providers do not.
"The Treasury's Black Economy Taskforce Final Report in 2019 recommended the data matching program to start from 1 July 2022 but we are calling on the Federal Government as part of our pre-Budget submission to bring that forward to this year.
"It's not fair that in an industry that has been devastated by COVID traditional business are still paying their fair share of tax while all those that are participating in an unregulated accommodation sector such as Airbnb aren't.
"Our cost base is significantly higher than Airbnb because we are a regulated industry and therefore we have to charge higher amounts to cover our costs of operating then those other operators on an unregulated platform who are not paying their fair share of tax. Are they making sure they have adequate insurances, are they complying with fire and safety laws? They are certainly not having to pay commercial rates."
Mr Long said all those factors acted as disincentives for business owners to invest in the accommodation industry and that many of the people operating on the Airbnb platform were receiving an "enormous head start'' over traditional accommodation providers working in a regulated industry.
"On the back of COVID, governments need to create a level playing field," Mr Long said.
We are not asking for anything more; just a level playing field so that everyone that operates and provides accommodation is paying their fair share of tax.
The Airbnb survey revealed four Australian cities cracked the global list of top 10 cities by representation of female hosts and that the Gold Coast was tied for second place in the worldwide ranking.
Lynette Jackson, who hosts an Airbnb at Highland Park on the Gold Coast, told news.com.au her property was still busy even at the height of the pandemic.
Her Airbnb, which she has run for the last five and a half years, currently has bookings all the way through to July.
The Airbnb survey found almost 65 percent of hosts in Australia were women, with the Gold Coast's rate of female hosts standing at 67 percent.
Queensland's Sunshine Coast had the highest earnings for female hosts of more than $3.3 million, closely followed by Byron Bay.
The Airbnb survey showed female Airbnb hosts have collectively earned since March 2020:
Sunshine Coast, QLD – more than $3,364,000
Byron Bay, NSW – more than $3,143,000
Jervis Bay, NSW – more than $2,452,000
Sydney, NSW – more than $2,320,000
Great Ocean Road, VIC – more than $2,361,000
NSW Mid North Coast – more than $2,152,000
NSW Central Coast – more than $1,952,000
Mornington Peninsula, VIC – more than $1,790,000
Gold Coast/Tweed, QLD – more than $1,765,000
Brighton, VIC – more than $1,402,000
Perth, WA – more than $886,000
Melbourne, VIC – more than $775,000
Brisbane, QLD – more than $877,000
 NB – these earnings exclude billings generated by Australia's male Airbnb hosts.