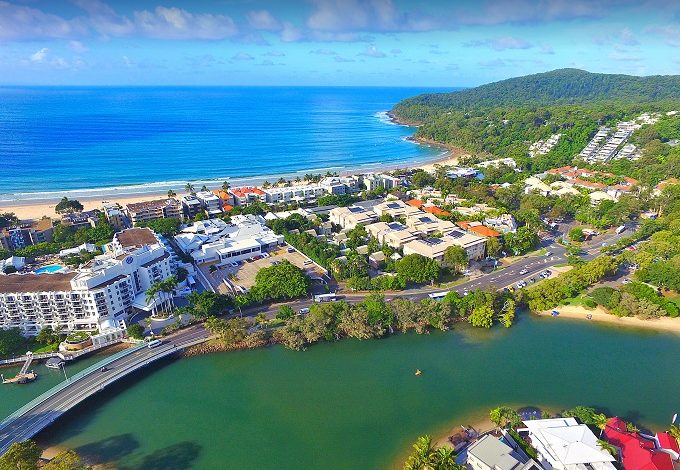 Industry
Management
News In Brief
Open a window to leave COVID beached
COVID-clean? Basic control measures can help protect even in the oldest accoms in paradise
Fresh air crucial in fight against COVID: Australia's beach resorts have it on tap.
Even older properties can utilise the most potent weapon against the pandemic's spread, with scientists saying that the best control against infectious airborne droplets is to dilute them through ventilation.
Philip Hibbs, a leading Australian occupational hygienist with almost forty years of experience, told Accom News that increasing the amount of fresh air that comes into a building dilutes the droplets, and where possible opening external facing windows and doors to allow fresh air to circulate is crucial in the COVID fight.
His advice is backed by America's Centres for Disease Control and Prevention, which offers helpful guidelines that the managers of Australian beach properties could do well to heed.
A division of the U.S. Department of Health and Human Services, the CDC says for very little cost, property owners can shore up their defenses against the pandemic.
It recommends to increase outdoor air ventilation, "using caution in highly polluted areas''.
In its guidelines for "Ventilation in Buildings" it says: "When weather conditions allow, increase fresh outdoor air by opening windows and doors.
"Use fans to increase the effectiveness of open windows. To safely achieve this, fan placement is important and will vary based on room configuration. One helpful strategy is to use a window fan, placed safely and securely in a window, to exhaust room air to the outdoors. This will help draw fresh air into rooms via other open windows and doors without generating strong room air currents.''
The CDC advises to decrease occupancy in areas where outdoor ventilation cannot be increased and to ensure ventilation systems operate properly and provide acceptable indoor air quality for the current occupancy level for each space.
Among its other recommendations are to:
# Check filters to ensure they are within their service life and appropriately installed.
# Ensure restroom exhaust fans are functional and operating at full capacity when the building is occupied.
# Inspect and maintain local exhaust ventilation in areas such as kitchens, cooking areas, etc. Operate these systems any time these spaces are occupied. Consider operating these systems, even when the specific space is not occupied, to increase overall ventilation within the occupied building.
# Consider portable high-efficiency particulate air (HEPA) fan/filtration systems to help enhance air cleaning.
As well hotels are urged to encourage guests to wash hands regularly with soap and water and to provide alcohol-based hand sanitizers and disinfectant wipes.
Right across Australia, cleaning practices at hotels and resorts have been intensified.
Michael and Karen Cross, the managers at the Gold Coast holiday apartments, Dorchester on the Beach, say they have launched enhanced cleaning procedures and guidelines with their cleaning team for the apartments and the operation of the building from check-in to check-out. 
They tell guests:
"All our cleaning team are participating in increased personal hygiene standards utilising gloves and antibacterial hand-sanitiser available to them on their trolleys.
"We have increased frequency of cleaning through all common areas.
"Your apartment will undergo our new thorough cleaning standards and be checked off by supervisors.
"Your apartment will then be treated with our newly purchased disinfectant and sanitiser ULV fog sprayer.
"Your apartment will then be sealed off to allow drying and sanitising with no entry to your apartment until you arrive.
"All guests will be required to register at reception and tap and go eftpos with pin is available.
"All receipts will be emailed to you.
"All welcome and departure information will be by email.
"Social distancing practices will be adhered to until no longer required by Australian Health Authorities."