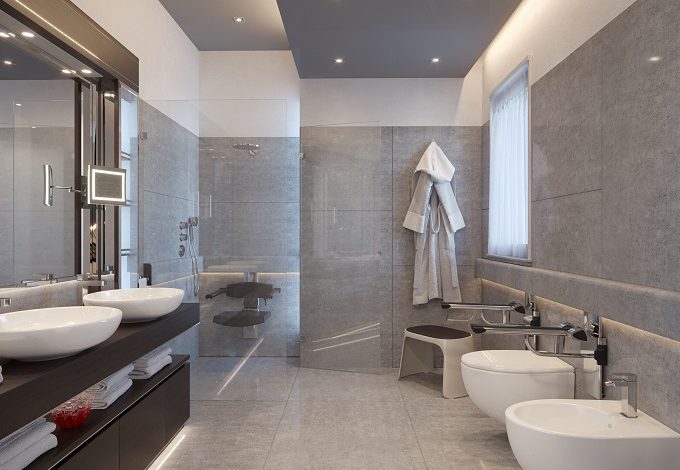 News In Brief
Refurbishment
Remove disability obstacles: Provide access to all areas
Improve your accommodation experiences for travellers with disabilities and expand your market...
One-in-five Australians live with a disability but the accommodation industry still has work to do in catering fully for such a huge market.
That is the opinion of Julie Jones, whose Have Wheelchair Will Travel blog has won fans around the world since she began writing about holidaying alongside son Braeden, who lives with cerebral palsy.
"Australian hotel operators have made great advances in meeting the needs of disabled people but one of the most important things that is still lacking is detailed information and photos on their websites regarding accessible accommodation," Ms Jones said.
"This would be so helpful to people with disabilities to know whether a property can cater to their needs before they book their accommodation. It would help the hotels as well by not having people arrive at the front desk only to then tell the hotel manager that the accommodation is not suitable.
"There is no one size fits all approach to disabilities because everyone is different.
 "But by providing as much information as possible hotels are empowering their guests to make decisions for themselves whether the property will suit.''
Disabilities come in a myriad of forms, each presenting a different set of challenges.
"I had one of my readers contact me to say she had a daughter on the autism spectrum," Ms Jones said. "She was desperate for a holiday, but her daughter had such specific sensory challenges including not being in a room that was a certain colour.
"So, accommodation providers need to understand that people aren't being difficult if they are asking really specific questions about a property. Communication is key to make it a good experience for both parties.
"I used to work in the travel industry, so I ask a lot of questions of hotel managers before we travel. It is essential to call the hotel direct rather than booking through search engines.
"Word of mouth is very powerful in the disability community and hotel owners can be assured if they go that extra mile to help the guest will tell everybody that they know.
 "Loyalty is such a big thing and people will come back time and time again to a property if they are well catered to.
"Often people with disabilities travel in large groups, as well. My family for instance has previously travelled with a support person who has helped with my son so that means we have booked two rooms instead of one. Hotel operators need to look at that on the broader scale."
The Queensland Government's Inclusive Tourism Guide says: "Accessible accommodation includes all aspects of the place and space within the holiday destination, which may include communal areas, landscaped areas, gardens, recreation facilities, onsite restaurant, entry areas, and the various rooms within the private accommodation such as the kitchen, bathroom, toilets, dining/living areas and bedrooms".
The checklist for accessible accommodation includes:
Friendly, welcoming staff who are willing and resourceful and are trained to assist.
Rooms that are of equal quality and comfort with the venue's other rooms.
Clear circulation space for turning a wheelchair in bedrooms, dining areas and living rooms and basic circulation space for wheelchair use elsewhere.
Low-pile carpet that is non-slip and suits wheelchair traffic.
All doorways and hallways are wheelchair accessible.
Digital televisions in bedrooms and common areas have captions (subtitles) enabled.
Laundry facilities can be accessed and used by people who use a wheelchair.
A 'roll-in' shower—a wheelchair can roll into the shower recess.
Non-slip bathroom floor.
Hand-held shower head.
Toilets and showers with grab rails and shower seats.
No stairs to the room/unit or inside the rooms of the unit or outdoor spaces.
Continuous accessible paths allowing uninterrupted wheelchair travel.
Car parks are wide and preferably undercover.
Ms Jones began writing her blog in 2012 after a family holiday with the then 17-year-old Braeden to Disneyland.
"It went so well but it was such an obstacle for us to get over," she said, "that mindset of how we are going to do this, taking a wheelchair, and wondering if it would work for us as a family.
It was so liberating that I felt 'oh gosh we must share this with other people and really empower them to experience the same sorts of things and feel that joy.
"When you are dealing with disabilities, so much of your life is spent with therapy and appointments. A holiday that goes well is so rejuvenating for people with challenges."
Michael Johnson, the CEO of Tourism Accommodation Australia, said interior designers were now ensuring that accessible hotel rooms were as equally attractive as all other rooms.
"Particularly in the higher end luxury hotels operators have done extremely well to fulfill the special needs of guests with disabilities," Mr Johnson said.
"We don't hear of too many problems in that area anymore because catering for people with disabilities is just now part and parcel of our industry."
Sector viewpoint: Jason Swaffield, HLS Healthcare Pty Ltd, on the "increasing need for universal design everywhere, especially within the hospitality and tourism industries"…
I recommend a track and cover system designed to make the bathroom environment flexible without compromising the aesthetics and the design.
This product range includes toilet arm supports, shower seats, ergonomic washbasin, washbasin brackets, grabrails, towel and other rails and even accessory shelves. I recommend a system that consists of a wall-mounted aluminium track and an aluminium cover to allow the hotel or the guest to adjust the bathroom to the specific needs of the guest within minutes.
This style of system means you can attach, move, adjust, and easily remove bathroom accessories. This system can be a colour or design matched to suit to décor, and so is the first solution worldwide that allows hotels to maintain the important feeling of 'accommodation' rather than 'facility', as the system blends into the walls or tiles.
When it comes to bedroom equipment to assist guests who use wheelchairs, I recommend a system designed to allow carers to lift transfer guests from wheelchair to bed and back again, or from wheelchair to shower or toilet. Tracking systems can be concealed into the ceiling with the hoist unit stowed away in a cupboard when not required. A detachable hoist can be removed and reinstalled within minutes by a hotel staff member prior to guest arrival.
I would suggest using a rail system that can also be retrofitted as part of stylish slim wall-mounted system. The ceiling hoist system offers safety and compliance to guests as well as the hotel and takes away all challenges of transfers to ensure a trouble-free stay.
For a hotel, the experience is just as important as the facilities, and this solution offers a welcome balance between the two.