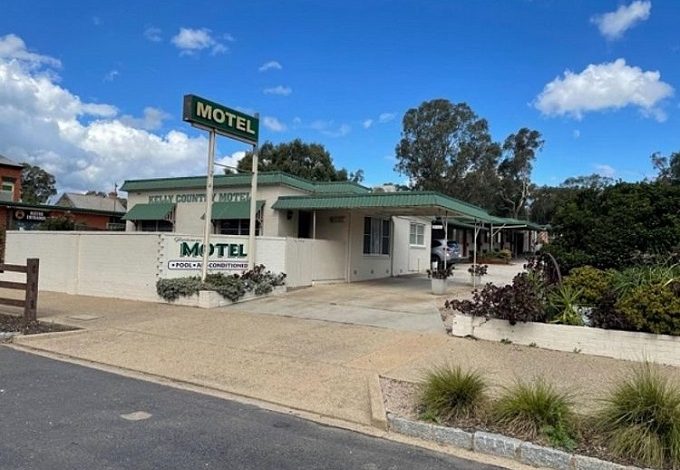 AccomProperties News
Management
History at your doorstep
An easily managed business with a laid-back lifestyle in one of Victoria`s most historically significant tourism destinations
It's one of the most iconic historical locations in Australia, the site of bushranger Ned Kelly's last stand and a tale woven into the fabric of our national identity.
In the aftermath of the dramatic 1880 shootout that brought down Australia's most infamous outlaw and his gang, a newspaper columnist wrote that "bushrangers clad in armour, attacking a train, and standing a siege of many hours, this is more wonderful than the wildest dreams of fancy indulged in by the author of boys' novels. Truth is indeed stranger than fiction."
Ned Kelly was finally captured at Glenrowan after he emerged from the mists of a foggy Victorian morning clad in iron armour and with a revolver blazing for a gunfight with police. In the 141 years since the town has been a magnet for Australian tourists looking to immerse themselves in a piece of important Australian history.
The Glenrowan Kelly Country Motel, overlooking the site of the Kelly siege, is an ideal property that capitalises on that tourist trade and all the other attractions that this popular destination offers in north-eastern Victoria.
The freehold motel is on offer for $750,000, and Dan McDonald from McDonald Hospitality Brokers calls it an "an ideal entry level motel" on 1991 square metres of commercial zoned land.
"It is easy to run and presents to the buyer a perfect opportunity to combine both business and lifestyle in one of Victoria's most historically significant tourism destinations," Mr McDonald said.
"The motel is located just one kilometre off the busy Hume Freeway, and is a convenient stopover for guests traveling between Melbourne and Sydney.
"It features a diverse range of accommodation options with eight beautifully presented and well-appointed motel style rooms, an inviting swimming pool, BBQ area, landscaped gardens, ample undercover guest parking, good signage plus a two-bedroom residence."
Mr McDonald said the property also had scope for development or expansion and progressive and consistent revenue growth positioned to continue.
"It has a prominent main street location and is close to all town amenities and is rated 9/10 from booking.com and Expedia," he said.
The Glenrowan Kelly Country Motel is also situated within close proximity to local vineyards, wineries and national parks and to robust local industries including the Glenrowan West Solar Farm project and the proposed Glenrowan ARTL Overpass Development.
"This is an amazing opportunity for an enthusiastic operator to reap the rewards from a terrific community and popular tourism location," Mr McDonald said.
In 1846 brothers James and George Rowan owned almost 7000 hectares of grazing land and this was the beginning of habitation of the area by European settlers.
In 1861 Glenrowan was proclaimed a town, with a population of twelve. Cobb & Co coaches set up in 1862 and used the village to change horses and for passengers to eat and rest.
In 1873 the railway came to town and by 1876 the first school was built. The schoolmaster was Thomas Curnow, who would be pivotal when the Kelly Gang siege took place in 1880 as he thwarted the gang's plan to derail a train carrying a posse of heavily armed lawmen.
Folklore has it that Ned Kelly worked as a builder and fencing contractor at local vineyards before his final crime spree ended in the town.
A century and half of cultivation has assured Glenrowan's reputation for full bodied reds, particularly shiraz, fragrant whites and delicious fortified wines. The wines of Glenrowan remain robust, with modern ways adding sophistication. This wine region's cellar doors are intimate, historic and welcoming.
Fruit growers in the region produce strawberries, cherries, nectarines and peaches, with a number of these orchards open to the public.
Sweeping views from the Warby-Ovens National Park over Winton Wetlands offer a myriad of options for a picturesque picnic spot, bird watching and bushwalking to the vantage points the Kelly gang used when on the run.
The Glenrowan Heritage Precinct, near the Glenrowan Kelly Country Motel, was included in the National Heritage list on 5 July 2005. It is an eight-hectare site that includes the original railway platform, the siege site and location of Anne Jones's Glenrowan Inn where the gun battle with police began.
A six-metre-high Ned Kelly statue guards the village.