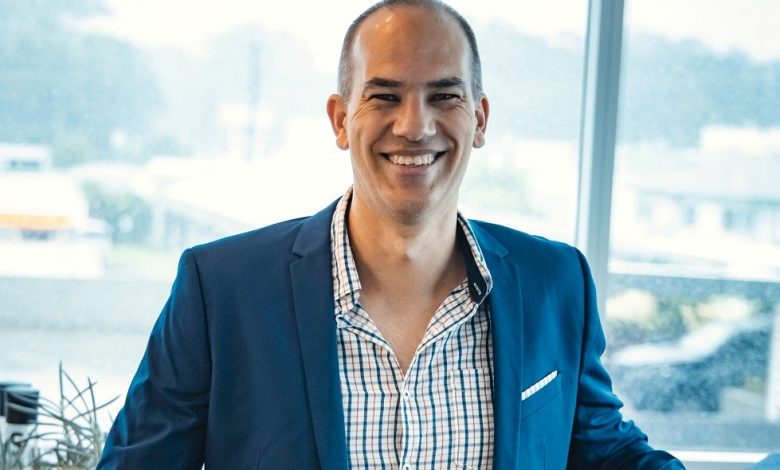 News
'Power of love' leads coastal accom recovery
A full recovery will take time: many operators are still struggling without international travellers and conference markets
Love is in the air as Queensland's Sunshine Coast leads the way in the recovery of Australia's accommodation sector.
While the loss of international visitors and conferences still leaves a hole, the Sunshine Coast is finding new ways to attract domestic visitors, with its hinterland becoming the nation's "romance capital".
Matt Stoeckel, the CEO of Visit Sunshine Coast, told Accom News that major events "have been particularly successful" for the Sunshine Coast in the past five months and that it had been able to host a wide range this year, including the "Aussies" – the Surf Life Saving Championships, which attracted more than 6000 visitors.
"We have over 50 large-scale events across the region, and across the spectrum, scheduled for 2021," he said.
"The most recent TripAdvisor Travellers Awards showed very clearly that the Sunshine Coast's strength lies in the distinctiveness of its boutique accommodation. The Sunshine Coast was the star performer in categories such as Romance Hotels and B&Bs. The trend towards travellers wanting to 'escape' to somewhere environmentally sensitive, welcoming and indulgent has worked well for our operators.
"Element at Coolum Beach was voted 'Best Hotel in Australia' in the Travellers Choice Awards, not because it offers 5-star city facilities, but because it offers 5-star hospitality. That's what really counts with discerning travellers.
"The Hinterland – places like Maleny, Montville and Mapleton – have been the star performers of the Sunshine Coast in the past year. When borders were closed last winter, Brisbane residents flocked to the Hinterland in search of rejuvenation.
"That popularity has translated into the Hinterland becoming known as a haven for romance in the most recent Travellers Choice awards, with Narrows Escape Rainforest Retreat being named the most romantic accommodation in the world – not just Australia – while The Falls Cottages and Bli Bli House were also named as premier romantic stays.
I think this 'home of romance' tag will be vital in building our weddings market even further.
Mr Stoeckel said a full recovery would still take time for the coast, as there were many operators struggling without both international travellers and conference markets.
"However, fortunately we have been able to capitalise on our drive market to mitigate some of the impact of the pandemic during this period.
We have also launched a new brand, For Real, which is resonating with our visitors, and we have implemented a solid marketing program to attract visitors from our feeder markets.
Mr Stoeckel said the latest Tourism Research Australia figures for the 2020 December quarter highlighted the effectiveness of Visit Sunshine Coast's strategy of targeting the drive market when international and many interstate borders were closed.
VSC also continued with a strong media and marketing presence in interstate markets so that when border certainty and interstate flights returned, it was in a strong position to attract travellers who wanted a destination that was uncrowded and rich in authentic experiences.
The National Visitor Survey, conducted by TRA, showed that in the October – December quarter for 2020 the Sunshine Coast registered a rise of 11.4 percent in intrastate travellers (to 904,000) compared with the same period in 2019 at a time when closed borders caused a major reduction in interstate visitor numbers.
However, domestic visitor arrivals for the Sunshine Coast in the December quarter were 987,000, down 13.3 percent compared with 2019, and for the year to 31 December 2020, the National Visitor Survey recorded a drop of more than 25 per cent in domestic visitation and an even steeper decline of 28.9 percent in overnight visitor expenditure.
When the COVID-19 lockdowns forced the award-winning Narrows Escape Rainforest Retreat to close its doors for three months from March 2020, owners Ali and Xochi Khan were worried that their business might not survive.
But with the Federal Government supports in place they took advantage of the time to do property upgrades, redesign their website, produce new imagery, and focus on their strategic marketing plan, centred around creating something that was appealing to people coming out of the pandemic.
The strengths of Narrows Escape Rainforest Retreat are that we have six boutique villas nestled in rainforest, that offer that incredible feeling of wilderness and tranquillity, yet all of life's most desired luxuries," Xochi said.
"Since we reopened, we have been operating at virtually 100 percent occupancy. There has been a shift in what people desire in accommodation. There is a greater demand for boutique accommodation, that offers a chance to immerse yourself in nature and provides authentic interactions with locals. As a family-owned and operated business the fact that we love where we live and what we do really resonates with our guests.
"The Sunshine Coast Hinterland is a destination that has it all. The natural offerings of the area are breathtaking – rainforest, bush, creeks, rivers, mountains, beaches, and ocean all within a 30-minute radius of each other. Then there are beautiful towns with boutique shopping, exquisite dining, cafes, micro-breweries, and the Sunshine Coast's incredible local produce, dairies, and seafood. On top of that it is a friendly and accessible destination that caters to people of all ages. We are blessed with almost year-round sunshine and that is reflected in the local's lifestyle and attitude."
Read more: