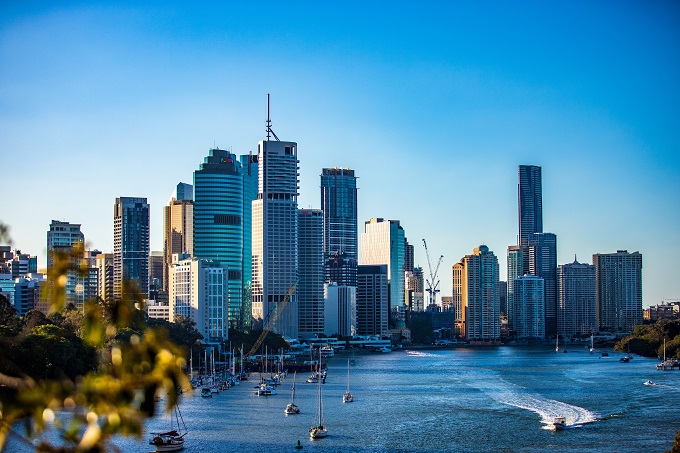 News
Queensland shines as recovery leader
"Hotels are not in distress" a confident Accor Pacific CEO Simon McGrath talks recovery with Grantlee Kieza
Queensland is leading the tourism recovery for Australia, according to the largest hotel operator in the Pacific.
Statistics from Accor, which operates 101 hotels in Queensland, show that the State has recorded the fastest and most sustained rate of tourism recovery over the past year compared to all other states in Australia.
Simon McGrath, the CEO of Accor Pacific, said the overall level of occupancy for the group's hotels had increased from an average of 23 percent in April 2020 to 74 percent in April 2021.
Queensland's average occupancy of 70 percent for the year to date significantly exceeded the national figure of 50 percent.
Mr McGrath said the recovery rate had intensified since the reopening and re-establishment of state borders, with year-on-year occupancies in Queensland growing 21 percent against the national occupancy demand declining at six percent.
The best performing regions in Queensland for Accor were the Sunshine Coast, Cairns, the Gold Coast, and Tropical North Queensland.
The success of the holiday destinations contrasted with the performance of Brisbane hotels which recovered their occupancy rate of 53 percent in April. This was still well below pre-COVID monthly average occupancies of 75 percent, though almost double the rate of just a few months ago.
Mr McGrath said "the results revealed that Australians like to travel to Queensland. A combination of greater certainty regarding borders, and increasing flights, State and Federal stimulus measures, and a range of targeted marketing programs have significantly elevated holiday travel to Queensland in 2021."
Speaking at a lunch at the Sofitel Brisbane Central, Mr McGrath said some of the businesses relying on international tourism, especially in North Queensland, still needed further support "but when you look at the whole breadth of tourism, Queensland is a winner and is leading the recovery for Australia.
All our research is that people just love Queensland," he said. "It's not a hard sell. it's so natural and it is the first thought at the moment for Australian travellers.
Mr McGrath said Australia had been a 'net exporter of travel' before COVID, with nine million international visitors annually compared with ten million overseas trips made by Australians each year.
"Those travellers are now finding holidays at home," he said.
"Our research is showing that had the international borders been opened after three months of COVID everyone would have started travelling straight away, but after being forced to stay home Australians are instead enjoying places like Kingscliff and Port Douglas and Broome and starting to question themselves over that massive amount of travel they were doing for the decade before COVID.
They are realising the beautiful holidays they can have at home so we're seeing a long-term reset with that.
He said the economy in Australian cities would also benefit from that change, despite the drop-off in corporate travel.
"Sydney and Melbourne have been the major cities for tourism, but Brisbane and Perth have a whole lot of new hotel stock and new destinations such as the Howard St Wharves, the river precinct and the Elizabeth Quay in Perth.
"Brisbane looks amazing; that's why we're seeing so many people visiting Brisbane now from Sydney for a weekend. I think coming out of COVID you'll see the cities, instead of being complacent, becoming more activated and the activation will be largely around sporting and cultural events including theatre.
"You see a production like "Hamilton" – the only place in the world it's playing is in Australia and we should be very proud of that because Australia is a safe place to be. The staging of the Magic Round in rugby league in Brisbane is an incredible example of a sporting event becoming a tourism event, something that is much more valuable for the economy than we ever thought it would be previously."
Mr McGrath said Accor's 101 Queensland hotels employed 4000 people.
Nationally the staff was slashed from 21,000 to 6000 during COVID, but he sees enormous employment opportunities in the industry as the pandemic comes under control.
We were able to wrap our arms around our employees with JobKeeper and we had our own fund for employees in distress.

We spent roughly $4 million on $1000, $3000 and $5000 grants for employees. We were there for their families and proud of it.
"The combination of both a healthy economy and then a resurgence back into leisure tourism has meant that employment has come back quicker than we would have otherwise expected, and now we're complaining we don't have enough staff.
"We have to get the message out that the accommodation sector is strong. Anyone who has left the tourism sector and taken jobs they might not like, we want them to know that the industry is safe, strong and resilient – and hiring.
"There will be a gap of three to five months when things will still be pretty tough but one thing about the tourism industry, it is probably the most resilient practical industry around.
"You'll need to be a very good employer to keep your staff but once again that's a good thing coming out of COVID. As a tourism employer you will really have to care for your employees, have good training and good pathways to keep them."
Mr McGrath said an indication of the strength of the accommodation industry was the investment money pouring into the sector.
Hotels are not in distress. There is not a mass sale of hotels as you would have expected in the middle of COVID and the hotel prices are as keen as 2019, even higher.
"After the GFC, capital started coming to Australia as three of our top four banks got in the top 10 banks in the world.
"We had waves of overseas money, Middle Eastern money coming to Australia. European money doubled their investment, and we're seeing the same thing happen now. Where can people park their money in the world? We all stripped our household budgets in COVID but every piece of research shows that tourism will be the first dollar people are willing to spend because they want experiences to make them happy."
He said 25 percent of the hotel market was driven by people visiting friends and family.
"That alone – the pent-up demand behind that – is extraordinary and investors know that," Mr McGrath said.
His confidence in the industry's continued recovery was echoed by Daniel Gschwind, the Chief Executive of Queensland Tourism.
"Tourism has a history that reads like a country music song – one drama after another and then the dog dies," Mr Gschwind said. "But we are resilient, we always overcome and the trendline is up.
"We have to look at the COVID situation as not a crisis, not a case of trying to catch up so we get back to where we were before, but as a disruption. It's a cliché, but it really is an opportunity for us to reshape the industry.
"The biggest challenge we have is that we have lost half a million workers, people on working holiday visas who filled a lot of the lower areas of the accommodation industry.
"With the lack of border policies we don't know when they'll be coming back so this is going to be an Achilles heel kind of challenge for us because we still have to deliver service with consistency and quality."
Mr McGrath said every one of his 101 Queensland hotels was hiring people.
"That's an amazing statistic.
At the Novotel on the Gold Coast we're employing 40 new people.
"We've probably got 10 or 12 people who were sick and tired of the job they've been for 30 years and they wanted a life changing career.
 "COVID taught them that they didn't want to be in that rat race, they wanted to join tourism and smile at people."
He said Australia should be proud of the work done by its hotel quarantine workers and that negative press reflected only "one per cent of the story".
"There are 99 per cent of the stories that are beautiful and the hotel workers involved did an amazing job.
"Our staff would deliver birthday cakes, messages, music and gym equipment to their rooms. They would talk to them and help them get through tough times.
"People can debate the quarantine system but the truth is we got thousands of people back to Australia safely because of people in the quarantine hotels.
"And we should be very proud of what they have done."
Read more: