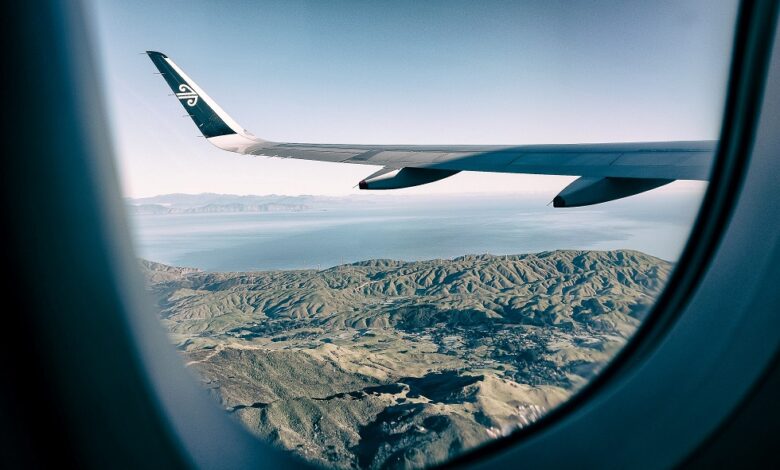 News
Air New Zealand deal to ease Queensland's border pain
Flights are being added to regional Queensland airport schedules
With the Queensland Government introducing tough new border restrictions following the latest COVID outbreak in NSW, more international Air New Zealand flights are being added to regional Queensland airport schedules.
They are designed to support almost 250 jobs and deliver more than $17 million to Queensland's visitor economy.
Queensland's Tourism Minister Stirling Hinchliffe said year-round trans-Tasman flights had been secured for the Sunshine and Gold Coasts and Cairns.
"The deal we've sealed with Air New Zealand is great news for Kiwi travellers and Queensland tourism operators," Mr Hinchliffe said.
The news comes as the Queensland tourism industry was battered by the latest lockdowns with visitor bans affecting Sydney, Wollongong and the Central Coast.
Thousands of cancellations were recorded at Queensland accommodation properties just before schools across the country were set to break for winter holidays. It was another massive blow to the State's COVID-ravaged tourism industry, which was just struggling back to its feet in eager expectation of a winter bonanza.
Queensland's Deputy Premier Steven Miles said he feared holiday cancellations on the Gold and Sunshine Coasts could be as high as 20-25 per cent, coming just months after the three-day lockdown at Easter battered the industry.
Daniel Gschwind, the CEO of the Queensland Tourism Industry Council, said the border closure to much of NSW was just another blow to an industry that was already trying to recover from the $80 billion of lost revenue in 2020.
"In Queensland, interstate travellers are worth $10 billion,"  Mr Gschwind, said, "and NSW is worth about half of that, $5 billon over the year, so to lose holidays in a strong season is devastating for operators."
Patricia O'Callaghan, the CEO of Destination Gold Coast, said the NSW ban was "heartbreaking news for our industry".
"We were seeing that the school holidays [period] was tracking over 70 per cent occupancy," Ms O'Callaghan  said, "but one bright spot is that we are seeing lots of bookings from Victorians."
Natasha Wheeler from Tourism Whitsundays told Channel 7 that the bans on travel from New South Wales had already cost her region $4 million in lost bookings.
Family operated holiday apartments throughout South-East Queensland also saw bookings from NSW immediately evaporate, with holidaymakers unable to travel from declared hotspots.
However, many hotels began offering especially enticing deals to lure holidaymakers able to make the journey, and 2500 State of Origin tickets, surrendered by those in NSW unable to fly to Brisbane for the June 27 match, went on sale.
The Air New Zealand deal provides some extra relief from the COVID pain for Queensland.
Mr Hinchliffe said: "By extending direct flights through to May 2022 from Auckland and Christchurch we expect to support almost 250 jobs and deliver at least $17 million to Queensland's visitor economy.
"The new flights add more than 26,000 seats to the flight schedules of three regional international airports.
"It's part of our investment of more than $860 million in direct support for the tourism industry's Economic Recovery Plan.
"We've been able to move to year-round flights across the ditch because we've followed the expert medical advice to make Queensland a safe travel destination."
The Member for Caloundra Jason Hunt said the Air New Zealand deal would be warmly welcomed by Sunshine Coast tourism operators.
"I know we'll be rolling out the welcome mat for our Kiwi visitors who have always enjoyed the Sunshine Coast's laid back family atmosphere and sandy beaches" Mr Hunt said.
Member for Nicklin Rob Skelton said the new flights had great potential for the Sunshine Coast.
"With many New Zealanders having family and friends living on the Coast, these flights will make it even easier to plan a visit and beat the tail end of the Kiwi winter," Mr Skelton said.
Member for Cairns and Assistant Tourism Minister Michael Healy said the extended flight schedule followed $10 million in the Budget for securing aviation routes.
"Queensland's Good to Go campaign has been screening across the ditch," Mr Healy said.
"The iconic images of reef snorkelling and rainforests can be experienced in real life – here in Cairns – within just a few hours of departing Auckland."    
Extended scheduled seasonal services with Air New Zealand include Auckland to Cairns, Auckland to the Sunshine Coast and Christchurch to the Gold Coast.
Air New Zealand General Manager Sales Australia, Paul McLean, said the airline was delighted to be able to offer its customers year-round access to some of Queensland's most popular destinations.
"In 2019, around 500,000 trips were taken from New Zealand to Queensland, and Air New Zealand flew around half of these customers," he said.
"We know Kiwis love to escape to Queensland's warmer climes during the cooler winter months, and many Australians already take advantage of the ski season in New Zealand.
For Queenslanders, extending to year-round direct services means good connections onto our domestic network and the chance to explore other parts of the country during the shoulder season."
Read more:
Air NZ to continue Sunshine Coast flights(Opens in a new browser tab)