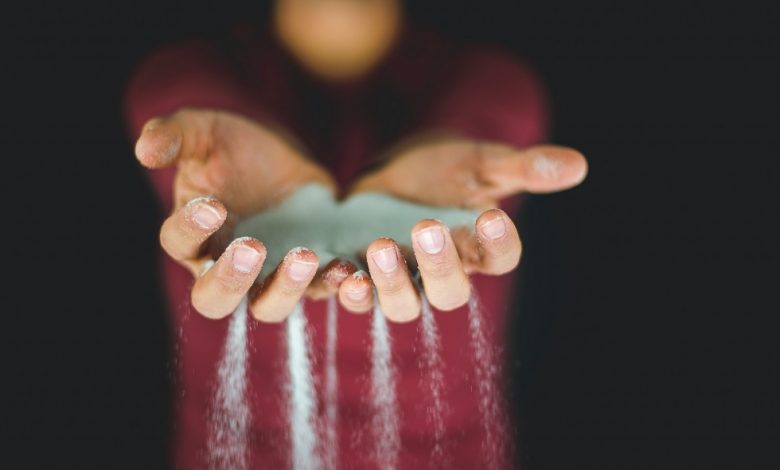 News
Fears OTAs will make $3 million from Victoria's lockdown pain
Up to 20 percent of travel vouchers designed to stimulate tourism in Victoria is likey going offshore
Online Travel Agents could be sucking as much as $3 million out of Government funds designed to help distressed hotel and motel owners in Victoria.
That's the fear of Bendigo Motels Association president Kristyn Slattery, who says travel vouchers designed to stimulate tourism in Victoria should be off-limits to the overseas-based OTAs.
Ms Slattery told Accom News that with OTAs such as booking.com, Expedia and Trivago taking commissions of up to 20 percent from bookings made through their website, more than $3 million of the Victorian Government's latest $16 million assistance package to the accommodation industry could go overseas.
"The commission money will not be spent in communities trying to recover from the coronavirus lockdowns," Ms Slattery said, "and that government money is not doing what it is intended. There is the potential that huge overseas businesses will benefit from the distress of our industry.
"I've made repeated calls to make the vouchers off-limits to the OTAs but so far my pleas are falling on deaf ears. It seems the Government does not want to dictate to the consumer how they should book, which doesn't sit well with me and I don't think it would sit well with the travelling public if they knew so much of their money was going overseas."
Ms Slattery, whose family has been in the accommodation business for 27 years, said she wanted to see "direct bookings" be part of the terms and conditions for Victoria's latest travel vouchers system.
"It is as simple as making it a condition of the travel voucher that, to be redeemable, you can't use online travel agents," she said.
The Victorian Government has announced that a further 80,000 travel vouchers – worth $200 each – will be released to help accommodation businesses recover from the current lockdown there.
Acting Premier James Merlino said his government was showing regional tourism businesses and their workers "that we understand the pressures they face."
Ms Slattery has written to Mr Merlino and tourism minister Martin Pakula asking for a ban on OTAs sharing in the vouchers.
"It's a simple fix to make a small change that will make a big difference," she said. "If it stimulates people into booking direct, that makes a massive difference.
"It upsets me that the Government would spend money on travel vouchers and then let up to 20 percent of it go off-shore in OTA commissions."
Ms Slattery said lockdowns had made many businesses such as her four-star Julie-Anna Inn to become "barely viable let alone profitable" despite Government grants.
With safety nets such as JobKeeper no longer available, the Victorian Government committed more than $500 million through the Circuit Breaker Business Support Package and Regional Tourism Support Package to support small to medium businesses and sole traders most affected by the May-June COVID-19 restrictions in Victoria.
The Regional Tourism Support Package included:
• $11.8 million for the Business Costs Assistance Program Round Two Tourism Supplement through the Regional Tourism Support Package
• $16 million for 80,000 travel vouchers valued at $200 each, building on the success of the Regional Travel Voucher Scheme
• $4.4 million for the Alpine Support Program providing businesses in the alpine resorts and Dinner Plain with up to $15,000 grants.
The Business Costs Assistance Program Round Two assists eligible small to medium businesses most affected by COVID-19 restrictions that were unable to operate between Friday 28 May and Thursday 17 June 2021.
Eligible businesses with an annual payroll of up to $10 million are entitled to receive payments of $2500 or $5000. Additional payments are available to eligible businesses through the Tourism Supplement and the Business Costs Assistance Program Round Two Top-up Payment, bringing the total grant to $7000.
The Licensed Hospitality Venue Fund 2021 program provides businesses holding an eligible liquor licence and food certificate with a $3,500 or $7,000 grant per premises.
Application for the programs closes at 11:59pm on Thursday, 24 June 2021.
The Victorian Government had previously provided a $16.2 million Victorian Accommodation Support Program to directly support tourism accommodation providers who experienced cancellations and provided full refunds for stays between 12-17 February.
Bendigo Motels Association secretary Jen Baxter says her Heritage Motel in Bendigo has just experienced one of its worst months since lockdowns first hit Victoria in March 2020.
"We're open but most of our visitors come out of Melbourne," she said.
"The government has its voucher system in place and we're hoping that they will make the vouchers part of a book direct campaign. The thought of government dollars going overseas is ridiculous," she said.
Read more: