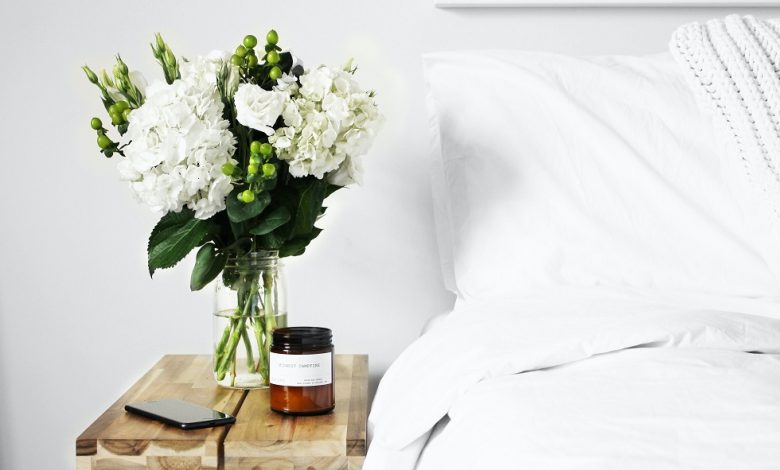 News
Nailing the 'Luxe Factor' with luxury bedding
How to give your guests a luxury sleep experience
As an industry writer, my own personal travel and guest experiences of course influence my thoughts on what makes a luxurious accommodation experience…
What, exactly, gives a hotel room its 'Luxe Factor'.
I have stayed in dozens of accommodations around the globe, from holiday park cabins to motels and beach resorts, as well as 4-5-star luxury hotels. The warm glow of luxury that I look for can be found in any accommodation type. It rarely matters what size, standard, or star rating the accommodation has, for me if a property has the 'Luxe Factor' it has it.
What creates this luxe factor for me? Above all, I demand cleanliness.
The guest room must smell and look sparkling clean! Of course, my first impression is very important, and I look for comfort, a space that is tastefully furnished and provides nice amenities. However, the most important offering for me, when it comes to the 'Luxe Factor' comes down to the bed and its bedding.
A comfortable bed is essential to me because when you strip away every other luxury item, what I am paying for is a good night's sleep. Once an accom has passed the mattress test, I am on to assess its bedding…
On bedding: I want it all!
Clean, soft, crisp and durable, with classic white luxury hotel linen. I want to feel snuggled in a cloud of feathers and I want something sumptuous to keep me warm on a cooler night.
Pillows? Oh yes please. I want lots of pillows in all shapes and sizes.
Turns out, my requirements for a luxe sleep experience are pretty universal. I asked industry specialist and bedding supplier Erin Coman from HotelHome to find out more:
According to Erin, most hotel guests want to feel as if they are the first person who has ever slept in the bed and on the bed linen. On that 'Luxe Factor', she advises: "A genuine feather down mattress topper is always the most luxurious touch in any property."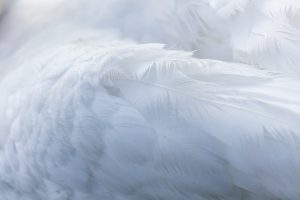 Erin reveals that a property seeking to add instant luxury to their beds should consider using commercial grade mattress toppers: She says: "A genuine feather and down mattress topper is the only real way to take any property to the next level and offer guests that special feeling of luxury hotel comfort."
The best mattress topper should always top a good commercial quality mattress, but Erin says that a genuine mattress topper does make a world of a difference to almost any mattress unless of course, the mattress is lumpy, saggy, and in need of replacement.
She warns: "It is not worth installing a quick cheap fix option because guests will always feel the difference. Yes, guests will notice the flat and hungry, lumpy, or hot synthetic option you have tried to disguise."
Erin also recommends selecting natural fibres and avoid synthetics and elastic straps on mattress toppers.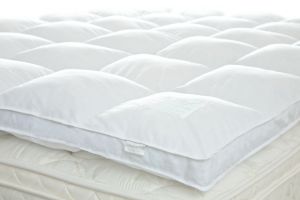 She says: "Natural fibre options, such as feather and down are cooler to sleep on and the topper will keep bouncing back offering longevity and extra comfort. Often elastic straps are attached to lighter toppers to anchor it down. Straps should never be used on a quality mattress topper because it should be regularly rotated and puffed."
Guests today have high pillow expectations, and these can be met without spending unreasonable amounts of money, reveals Erin.
"Try to offer a selection of pillows on the guest bed, provide a combination of soft and medium pillows to satisfy even the fussiest guest. Many of our clients offer guests a combination of pillow sizes from standard and king to majestic king sizes."
However, accom providers must always use commercial quality pillows and bedding, according to Erin. Otherwise, she says they will quickly notice pillows becoming flat and decorative bed coverings looking shabby, with stains that cannot be washed out or unsightly pilling and pulls. She warns: "This is a mistake many properties make, and guests always notice!"
Accom providers should keep a critical eye on their pillows. "Replace old pillows with washable pillow options and always use pillow protectors, especially in a commercial environment. Also look for pillows with a micro ball fill which can be washed on a regular basis."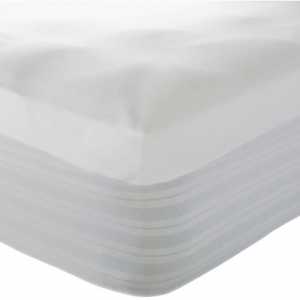 Cleanliness is more luxurious than ever!
Since the COVID pandemic excellent hygiene practices must be the top priority. Erin states that washability of bedding has always been her biggest priority.
She says: "Washability must be considered even before design, colour and price.
"Accommodation providers should be promoting their levels of cleanliness to discerning guests. To create a feeling of confidence, proper bed protection is paramount which can include the use of hot wash waterproof mattress and pillow protectors."
Washability must also include the bed quilt, and for this to be easily washable it must be light but still suit the location and climate.
Erin explains: "A few years ago, budget style properties were installing quilt protectors. They were just a cheaper stain-resistant style product that not only added extra unwanted warmth to the quilt but often trapped stains on the quilt itself. These protectors were also easily torn thus eliminating the purpose of the quilt protector in the first place."
Moreover, she says: "Some properties were not washing the quilts that were inside these covers! Now, with extra attention focused on bed cleanliness, many properties are steering away from the cheap fix option and instead want a good quality washable quilt. A clean quilt that will pass the test when guests look under the sheets."
Finally, she says: "At the moment we are getting lots of enquiries from properties looking for alternatives to a quilt. Some guests may not fully trust the washability of a quilt and others feel it is too hot.
"Our suggestion is, why not consider a cotton blanket?" 
Read more: