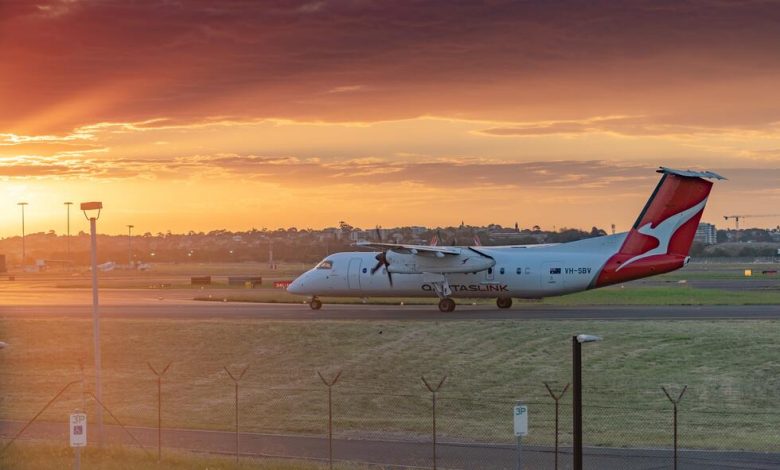 News
Qantas to offer vaccine incentives for Australian travellers
The airline giant's latest campaign aims to boost vaccination rates.
Qantas has launched a new national campaign in an effort to boost COVID-19 vaccination rates across the country.
The vaccine incentive program will operate from now until the end of the year and will enable fully vaccinated Australians over the age of 18 to enter the airline's "mega prize draw." 
As part of the campaign, Qantas is set to offer 10 lucky winners a year's worth of free flights to 60 destinations, including some overseas locations. Winners will also receive free accommodation at one of 345 participating hotels and free fuel. 
"The impact of the pandemic on the travel industry and our own Qantas Group team members means we have a clear vested interest in the success of the vaccine rollout," said Alan Joyce, chief executive at Qantas. 
"For us, getting the vaccine rate up to 70 and 80 percent means thousands of people can go back to work."
Just as exciting as the 10 mega prizes, Qantas has committed to offering smaller prizes for all fully vaccinated Australians who upload their COVID-19 Medicare vaccination certificate to the Qantas app. Travellers can choose between 1,000 Qantas points, 15 status credits or a $20 discount for Qantas or Jetstar flights. 
The campaign comes after Qantas's recent announcement of a mandatory COVID-19 vaccination policy for pilots, cabin crew and airport staff, with new rules to come into play by November. 
"For people unwilling to take the vaccine, we think aviation is not the industry for them," Mr Joyce told the ABC, citing the airline's service of regional and vulnerable communities as a major factor in the decision.
According to Mr Joyce, the successes of European airlines in reaching near pre-COVID levels of travel were a positive sign for the local industry, with vaccines the key to reviving travel and tourism. 
Qantas's vaccine incentive program joins financial incentives offered by several Australian businesses, including Crystalbrook Collection, Australia's largest independent sustainably led hospitality company. Across its hotels and resorts, Crystalbrook Collection will offer upgrades to fully vaccinated guests. 
"The effects of ongoing lockdowns have been devastating to hotels, restaurants and bars and to the people that work within these industries," said Crystalbrook Collection CEO Geoff York. "Vaccination is the key to saving our industry."
Vaccine incentive programs also align with Federal Labor's $300 vaccine incentive proposal, which was dismissed by Prime Minister Scott Morrison. 
It's hoped that additional incentives to promote vaccination uptake will help set Australia on track to achieve 70 or 80 percent vaccination, an important milestone in reducing the need for lockdowns and border restrictions. 
Other articles: 
Qantas and Accor to combine loyalty programs in latest post-COVID development