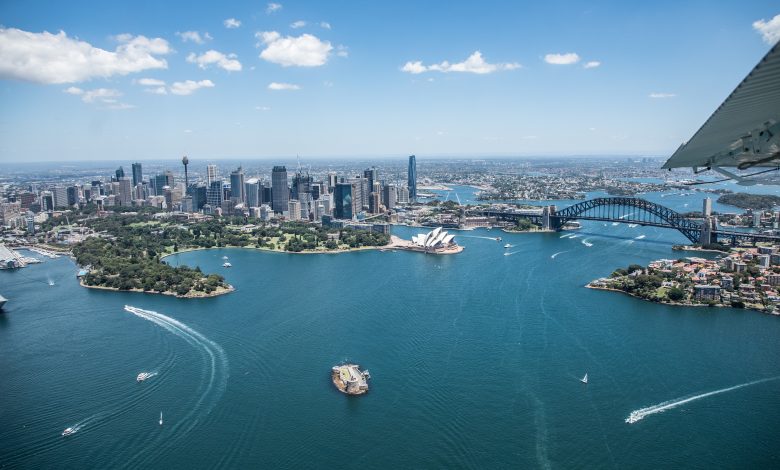 News
NSW to turbo-charge visitor economy with $500 million tourism support package
Premier Perrottet – "We're not going to bounce back – we're going to fly back!"
Announcing a massive support package intended to revive the accommodation, tour operator, business events and live music sectors,  plus funding to lure international airlines back to Sydney, NSW Premier, Dominic Perrottet said after a very dark winter, it's going to be a very bright summer for the state's tourism industry.
Central to the initiative is a $50 voucher for all NSW residents to spend on accommodation anywhere in the state, a pilot for which the premier said will launch this year before the scheme kicks in statewide, in March, as the state heads into shoulder season.
"We know it's going to be a very bright summer after a very dark winter here in NSW and we want our tourism and accommodation sectors to thrive as we head into 2022, " he said.
"We also know it has been particularly difficult  for certain industries over the last 12 to 18 months and accommodation and tourism have suffered significantly, and particularly in the Sydney CBD where many small businesses rely on international tourism and domestic tourism to put food on the table and provide for their families.
"So today is a really important day because today, we are getting in front."
"These vouchers will be incredibly important in getting people out and about and enjoying the best that NSW has to offer, be that here in Sydney, regional NSW, right across the board.
"There's a long journey ahead of us, we've got to open up and open up safely, but we have to make the investments here in our state that are going to drive our economy as we move through this pandemic."
NSW deputy premier, Stuart Ayres said the government would be making a really strong statement to global airlines they are wanted back in Sydney and had allocated $60 to an aviation attraction fund in support of this.
"We want Sydney to be the first international city to reopen in Australia and we want to say to the world that we are open to business and you are welcome to visit our great state," he said.
Mr Ayres said a further $50 million would be allocated to a CBD revival fund which would be expanded to include other metropolitan areas including Parramatta, Penrith, Hurstville and Liverpool.
Business events, he said, will receive $6 million to help get the sector back on its feet and start booking out conference centres and exhibition halls.
The live music sector too will benefit from a $25 million festival support fund.
"This is a huge shot in the arm for the tourism sector. It's lift off time for the visitor economy."
Tourism Accommodation Australia (TAA) CEO, Michael Johnson said the NSW Government's move is certainly very welcome by his organisation and members, and a big step up from the first voucher program launched earlier this year.
"This is a $250 million scheme and one that will definitely benefit the whole state and especially the regions which have done it very tough," Mr Johnson said.
"We had asked for the regions to be included and the fact that the government has taken on our concerns and moved to stimulate regional NSW as well is a very good thing."
Commenting on the funding allocated to tourism operators, convention centres and the live music and festival sectors, Mr Johnson said all of these will act as great drivers for accommodation operators across the state.
"The more we can put on, the better the stimulation," he said.
Mr Johnson also praised the government's plan to allocate funding in order to lure international airlines back to Sydney
"We need to get airlines back into the gateway," he said.
"It's critical with so many new hotels in the pipeline bringing some 5000 rooms into the sector."