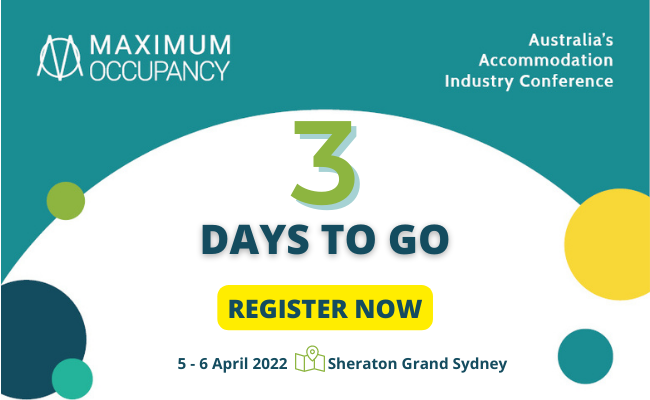 There are now just three days to go before the 'Who's Who' of the hotel and accommodation industry gather in Sydney for the 2022 Hotel & Maximum Occupancy Conference.
Taking place at the Sheraton Grand Sydney from April 5-6, a busy program has been structured to offer 20 sessions across the two days led by a wide cross-section of industry leaders and experts sharing their insights on the topics and issues impacting the industry in today's environment.
Event Organiser and Founder & Managing Director of Fastrack Digital, Adrian Caruso said the program reflects what the industry needs to know now.
"We'll cover topics such as the road to recovery post COVID, the changed traveller and their demands, the talent shortage, revenue management and how to increase a hotel's bookings directly," he said.
Speakers this year include Voyages Indigenous Tourism CEO, Matt Cameron-Smith; Minor Hotels COO, Craig Hooley; Crystalbrook Collection CFO, Nigel Greenway, and Lancemore Group COO, Luke Moran.
The conference has always been able to secure Google Australia Head of Travel, Michelle Allen, and TripAdvisor Hong Kong's Sarah Matthew as two of the major keynote speakers.