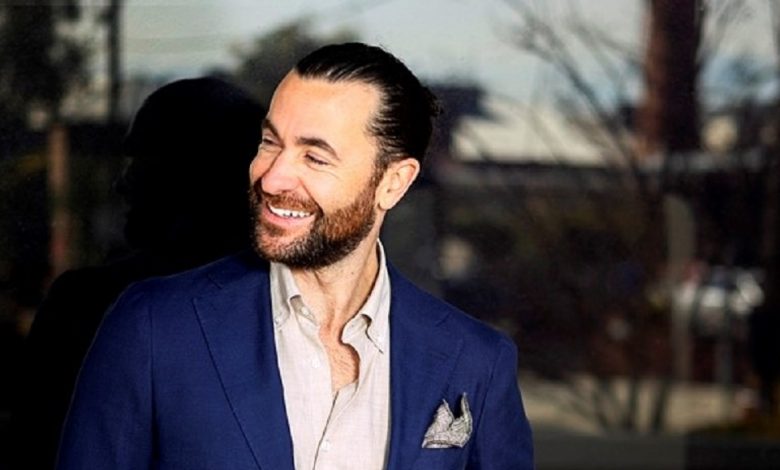 As technology seeps into every facet of our lives, high-tech systems are taking the hospitality industry by storm. It's no secret the pandemic accelerated a digital transformation, influencing people to become accustomed to greater convenience as businesses adapted and deployed digital solutions and virtual customer service.
A barometer for the innovation and changes taking place in technology, now more than ever the hospitality and hotel industries need to address these new consumer expectations, while still navigating tighter budgets and the industry-wide staff shortage.
With innovation at our fingertips, utilising smart technology isn't as complex as it once was, and can transform your business in the long-run with reduced costs, increased revenue and improved guest satisfaction being just the tip of the iceberg. When it comes to operating below the surface, here are six ways technology is shaping the future of hospitality:
Contactless Goes Mainstream
Over the past two years contactless technology has become a buzzword across all industries. It's mainstream, it's the new normal – and thankfully it's fairly straightforward.
Phasing out human-to-human touch points will streamline operations and enable access to a wealth of data that can be used to create seamless, personalised experiences and a fully integrated customer view.
Digital payments and cashless transactions create an environment where from start to finish, a guest can enjoy the freedom of movement without stop points and checkpoints, and also sanctions pre-order or click-and-collect for wine and grocer style delivery, direct from in-house restaurants and cellar doors.
 
Concierge Culture
Fact: people of all ages literally live on their smartphones in today's world, and how you operate at a hotel is no exception.
Guest software – whether web-based or a native mobile app – allows your customers to interact with and purchase goods or services from the palm of their hands, allowing hospitality operators to increase guest revenue and manage their properties without increasing staff. An effective concierge delivers a level of personalised service that becomes one of the leading reasons your customers decide to come back – and rolling this out digitally will enable them access to whatever they like, whenever they like, in a way they're all too familiar with – their mobile devices.
From making reservations at your restaurant, in-room services, ordering food and drink, housekeeping and more – this digitally optimised tool creates a seamless customer journey from the pre-booking phase through to post-stay.
Keep Your Head In The Cloud
The current and future impact of cloud-based solutions within the hospitality industry is colossal, revolutionising the way hoteliers run their businesses and how they interact with their guests.
Cloud POS and inventory management systems offer a single, scalable methodology where every aspect of your business can be managed – ranging front desk, restaurant, reservations, and accounts, all the way through to tracking inventory and stock levels in real-time, assessing menu trends and more.
By implementing cloud-based tech, hospitality operators can offer personalised experiences and capture customer information – such as their preferences, transactions and behaviour, maximising revenue and guest satisfaction.
The Internet Of Things
In an industry as asset heavy as hotels, it's simply easier and more cost-efficient to install connected room strategies as opposed to equipping hundreds or thousands of rooms with the latest piece of hardware or physical items.
This is where smart rooms come in, aka the process of fitting everyday devices with internet-connectivity. From smart occupancy sensors that push menu notifications to smartphones at optimal times when the guests are in their rooms, offering personalised suggestions based on past orders, in-room entertainment and smart-room controls for lighting and temperature control, the bottom-line means greater personalisation, improved sustainability and enhanced guest experience.
Chatbots 2.0
Bots are blossoming in innovation as the AI applications move far past generic responses and basic human conversation.
Within the hospitality space, chatbots can be deployed to several touchpoints, ranging from your web, social media or in-house branded apps. The digital assistants streamline interactions between consumers and your products or services, enhance customer experience and streamline engagement, reducing traditional support costs.
From recommending dishes, suggesting food & drink pairing, processing payments, asking for feedback and announcing events or promotions, Chatbots have the ability to revolutionise your business on a daily basis.
Relief Is In The Air
It's no secret COVID-19 has forced leaders in the hospitality space to rethink what defines outstanding guest experience. Critical to this is making guests feel safe and comfortable throughout every part of your service delivery.
While restrictions and travel bans have eased, the importance of healthy spaces is paramount, especially in the hotel and hospitality industry given the density and sheer volume of people involved.
Upgrading sanitisation systems through various air purification technologies will promote 'clean air', offering a solution that delivers a higher-quality indoor environment and helps support healthy buildings. Ensuring consumer confidence is critical to maintaining the millions of jobs in this expansive industry.
While world events have changed the hotel and hospitality industry in many ways, it's also highlighted just how necessary adopting new-tech into your experience for a successful and sustainable business that's on par with the changing guest expectations.
Understanding how people use technology at home and in their day-to-day life will allow hospitality brands to replicate that experience, resulting in increased customer satisfaction and lower overhead costs.
Hospitality entrepreneur Cameron Northway is the founder of globally renowned drinks agency Sweet&Chilli, hospitality consultancy ATYPICAL and Bondi restaurant and bar, Rocker.