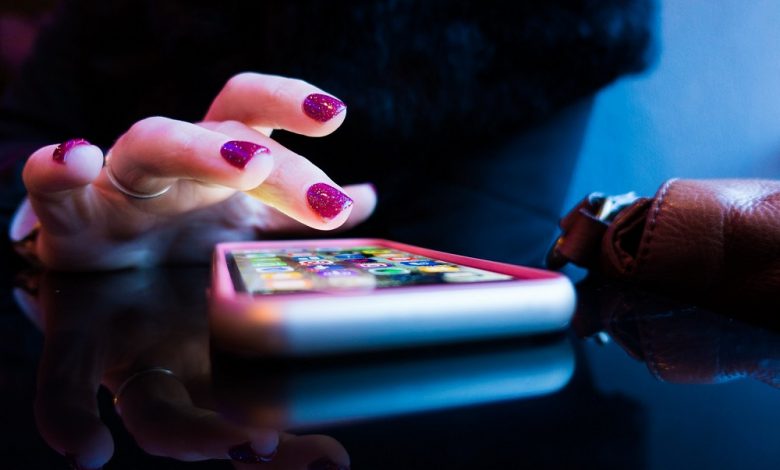 Industry
News
News In Brief
Rewards of the Digital Compendium
An industry essential for an industry where touchless technology is paramount
The efficiency and versatility of Digital Compendiums have been one of the most important technological developments for the accommodation industry in recent years.
They started to become popular even before the COVID-19 pandemic, but their uptake has accelerated because of how efficient and versatile they are for both the property and the guest.
They also save forests because paper is no longer required, they save time and money, and with the issue forced by COVID, they have become essential in an industry where touchless technology is paramount.
Guest compendiums were once almost always printed and placed in bound leather or vinyl-covered volumes inside hotel rooms. They outlined menus, guest facilities and local attractions. But they were expensive and eco-unfriendly, needing reprinting with every major detail change, and they required replacement every time they became dog-eared. They represented a significant investment in both materials and labour when multiplied by the number of rooms at each property.
Digital compendiums can be accessible anywhere, with guests also able to use their own smartphones or tablets to find all the information they will ever need about the property, their room, and local attractions. And because it's their device, guests can take the compendium anywhere they like in their own pocket as they search for attractions around their hotel.
For accommodation managers, eliminating printed compendiums means reduced overheads and increased opportunities for revenue generation and greater guest satisfaction.
Through inexpensive translation software, digital compendiums can also provide all the information of a traditional printed compendium, and more, in any language that the guest prefers.
The technology also allows guests to immediately communicate with a property's reception staff in their own language, to ask questions, or to provide feedback. Details can be updated in minutes and sent to the guests' hip pocket, highlighting such things as new menu items, special offers, and the latest tours, providing the opportunity to increase revenue with a few strokes of the keypad.
The cost is minimum to post mouth-watering images on a compendium, but it can significantly boost a food and beverage revenue.
Digital compendiums save huge amounts of time for staff and guests.
Since information becomes accessible by a push of a button, cleaners no longer have to constantly check the condition of printed compendiums for coffee stains before the next guest arrives. And because the digital version can be filled with every piece of information a guest could ever require, staff do not have to spend as much time answering basic questions, freeing them for other duties.
When guests use digital compendiums, it is far easier for them to order room service, order fresh towels, check gym hours or use services such as baby-sitting arrangements.
The smartphone was introduced 15 years ago and has become a major part of everyday life. Apps are simply far cheaper to use as compendiums than large, printed volumes, and there are also the advantages in sustainability.
All those trees can stay where they are, as an electronic app does the work instead.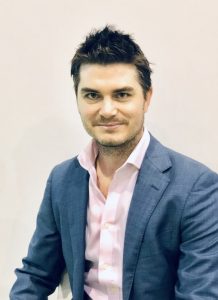 Byron Webster, Executive Director, Australia, SABA Hospitality explained: "Many compendium solutions are now web-based, giving guests easy access to information and content via their own mobile devices. Some solutions also incorporate digital ordering and either live or automated messaging, allowing operators to leverage a single solution and connect with their guests in many alternate ways. By implementing such solutions, operators can automate many processes, and create both efficiency and cost savings.
"Digital solutions can also leverage video, digital imagery, links and other styles of content to provide a more dynamic guest journey. By creating a more engaging experience, driven via the guests own mobile device, operators can ensure they are meeting the expectations of traveller's post pandemic."
For those accommodation providers considering digital compendiums he advised: "Don't think about digitizing the in-room compendium as simply putting your leather-bound document in a digital format. Think of it as an opportunity to implement a digital product suite that enhances the overall guest journey and offers a convenient way for guests to access all the amenities and services that your hotel has to offer.
"In addition, find a solution that offers flexibility. The ability to activate digital services that your guests demand now, and other services they may want in the future.
"Before implementing any new technology, make sure you have a real understanding of your guest demographic and their needs. Everyone is different and likes to consume content in different ways therefore select the solution that is the best fit for you."
AccomNews asked, can televisions double as compendiums? "They can play a role within a broader digital information or marketing framework, but we would certainly not recommend they form an entire strategy," he said.
"Guests only spend a fraction of their overall journey in the room, and generally only use television for streaming or background noise. To generate meaningful revenue, we would suggest operators use a medium that lives and breathes with the guest throughout their entire pre-stay and in-stay experience, giving them access to valuable information and promotional material whenever they like.
"The use of progressive web applications that can be accessed via the guests own mobile device is a cheap, easy and innovative way to distribute information through the entire guest journey and allow guests access to valuable content on their own terms."
What are the most important considerations when purchasing digital compendiums? "First, it's important to implement technology that will meet the needs and expectations of your guest profile," he said.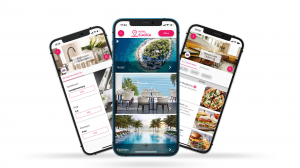 "Secondly, the value of guest-facing technology is tied to uptake. If nobody uses a hotel's digital solution, it may as well not exist, so select a solution that can not only be accessed throughout the entire guest journey but is also easy to access and removes all barriers to uptake.
"We know people are reluctant to download applications onto their valuable phone real estate, so consider web-based solutions that are easily access by scanning a QR code or via clicking a link. Also, live where the guest lives, and leverage their existing behaviour.
"Finally, people are very reluctant to touch foreign objects post the COVID19 Pandemic, so avoid trying to force behaviour such as the use of in-room tablets. Give your guests access to information via their own device, which they know, trust and are comfortable with."