Industry
News
News In Brief
Victory in Victoria as tourists charge back
Easter holidays great boost for business but low staff numbers and supply shortage still cause for concern
After two dreary years of pandemic-produced lockdowns, Victorian tourism is bouncing back, with accommodation properties recording great results over the Easter holidays.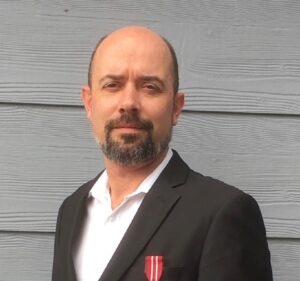 Chris Fozard, the operations manager of the Budget Motel Chain, which represents 55 properties across Victoria, said many of his members reported that they had never been so busy in their lives as they have over the last few months, particularly during the Easter break.
"It's great to hear that after managing to survive over the last couple of years these Victorian accommodation properties are now in a space where they are getting phenomenal returns," Mr Fozard said
"It's fantastic news. The Easter school holidays period was just outstanding.
"Everyone has been locked up for the last couple of years, so they are all enjoying the ability to travel again.
"The main problem for many accommodation providers now though, is that they just can't get enough staff to cope with the numbers of people travelling again.
"You go into Melbourne or the Mornington Peninsula and there are people everywhere."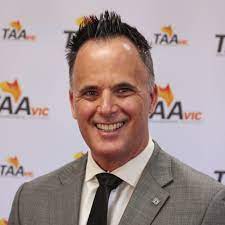 Dougal Hollis, the General Manager of Tourism Accommodation Australia (Vic), said that while domestic travel demand, particularly during holiday periods, remained strong, that demand came with much shorter lead times.
As a result of the pandemic and lockdowns, it seemed that tourists kept their holiday travel options open, just in case there were more lockdowns or border closures.
Last-minute bookings were often the norm.
Mr Hollis told AccomNews that two weeks out from Easter many operators reported only moderate booking levels. These firmed strongly in the days prior to the holiday breaks, though.
He said metropolitan "staycations" were popular for many families, not wanting to join the holiday travel crush, or concerned about rising fuel prices.
"Most operators in popular regional Victorian holiday hotspots reported occupancies at or near capacity," Mr Hollis said, "with growth in leisure demand of circa 25 percent and Average Daily Rate of circa 20 percent on 2019 levels. This led to strong RevPAR performance."
He said that travel into Melbourne from the regions was strong, and that football, theatre and dining were key drivers of visitation.
However, the staffing issues raised by Mr Fozard, remained.
"Some smaller restaurants and hospitality outlets chose not to open during public holiday periods, given related staffing costs and shortages," Mr Hollis said.
"Staffing and linen shortages continued to pose operational challenges for hoteliers, too.  Many, necessarily, were adopting an 'all hands on deck' approach to ensure guest needs were met."
He said most Melbourne CBD properties reported strong trading across April, underpinned by record crowds at the Australian Formula One Grand Prix, with an estimated attendance of 419,114 at the Albert Park over the four-day weekend.
Mr Hollis did sound another note of concern too, saying that the exciting and much needed growth in domestic leisure travel was offset by the diminished corporate travel sector which continues to languish.
The latest STR statistics released show the Australian Grand Prix drove Melbourne hotel rates to record high in April.
Melbourne's hotel industry reported its highest monthly room rates on record, according to the preliminary April 2022 data with occupancy at 65.1 percent, average daily rate (ADR) reaching $238.30 and revenue per available room (RevPar) at $155.14.
The market's occupancy level was its highest since February 2020, while RevPar was the highest since November 2019. 
The night prior to race day (April 9) showed the highest performance levels for the month with 89.2 percent occupancy, ADR at $387.51 and RevPar at $345.68.
The Grand Prix weekend (April 8-10) was the only time during the month when daily ADR was over $300.