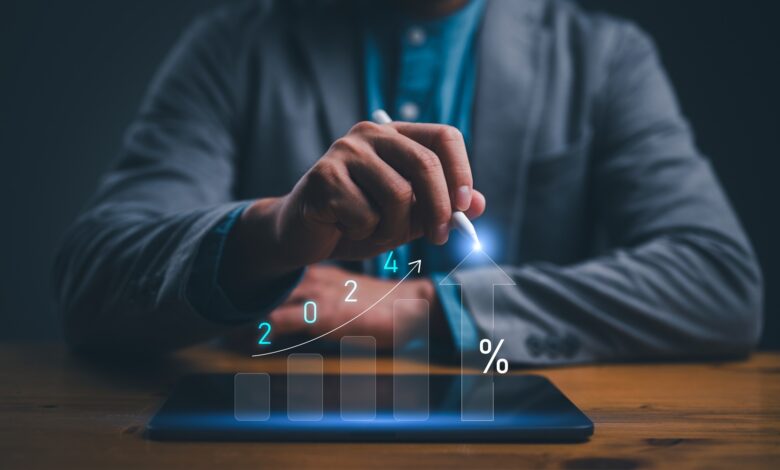 In a landscape marked by rising interest rates, inflationary pressures, and legislative uncertainties, the management rights industry in Australia appears to be standing tall, demonstrating remarkable resilience and adaptability.
This article is a snapshot of a recent industry report featured in Resort News that delves into key insights from insiders in both the permanent and short-stay management rights sectors, shedding light on the industry's robustness, ongoing challenges, and its outlook for the future.
Permanent Management Rights Market
Despite minor disruptions caused by rising interest rates, the long-term prospects for permanent management rights properties remain positive. While the buyer pool may have slightly diminished, multipliers are reaching record levels, indicating strong interest from buyers who recognize the intrinsic value of management rights.
The latest AccomNews print issue is vailable now. Read it HERE
Management rights are purchased based on 'multiples' of net income. These multipliers commonly range between 3.5- and 6-times (x) net income. A multiplier of 5 is equivalent to a 20 percent return on the business investment.
These high multipliers are unique to the management rights industry.
Tim Crooks, Director of ResortBrokers, highlighted the industry's resilience, citing historically high multipliers, such as 7x transactions, and exceptional results in settled transactions.
Crooks noted, "It's the large-netting premium assets with a single body corporate and little to no real estate that are attracting a lot of interest." He cited examples of transactions achieving 7x multipliers, showcasing the strength of the market. Crooks acknowledged that interest rate rises have had a minor impact on multipliers but remains optimistic about the sector's future.
He also mentioned the influx of newcomers from various backgrounds, drawn to the security and appeal of management rights in a strong rental market. The lack of new supply and rising building costs further contribute to the sector's stability.
Decoupling
One notable trend in the industry is the emergence of decoupling, particularly in areas where real estate values have surged. This phenomenon involves separating manager's units from management rights businesses due to increased unit values. Legal discussions and differing opinions surround this practice, with some seeing it as a necessary adjustment to changing market conditions.
Short-Stay Management Rights
In contrast to permanent management rights, the short-stay sector is experiencing robust demand in certain locations, such as Brisbane and Noosa. High occupancy levels, soaring room rates, and rising rents are contributing to the sector's strength.
However, there is a sense of caution among buyers and banks, and the process of finding the right buyer for top assets can be more prolonged.
Alex Cook, Director at ResortBrokers, specialises in the sale of larger short-stay management rights, noted that multipliers at the top end of the market have remained largely unaffected by increased interest rates. He mentions the involvement of corporates like Accor and Minor and highlighted the growing trend of properties going to syndicates.
Market Challenges
The report also addresses challenges such as the decline in interest from traditional "mum and dad" buyers and the impact of investors becoming owner-occupiers on letting pools. Legislative discussions regarding terms and agreements have created some uncertainty but have not significantly dampened the industry's appeal.
Settlements and Transaction Dynamics
Settlements in the management rights industry are taking longer, partly due to body corporate committees taking a more engaged stance in selecting managers for their complexes. Some committees are cautious, making the process more challenging.
However, despite these complexities, confidence in the industry remains high.
Buyer Uncertainty
Industry financier Mike Phipps of Mike Phipps Finance notes a sense of buyer uncertainty in the market, with some assets remaining on the market longer than expected. Syndicated opportunities that previously garnered quick interest are now experiencing slower transactions. Phipps also raises concerns about migration into Queensland and its impact on letting pools.
Industry Strength and Potential
Industry experts emphasise the enduring strength of the management rights market, with strong cash flow and high occupancy levels.
Trevor Rawnsley, the CEO of ARAMA (the Australian Resident Accommodation Managers Association) said despite bad press earlier this year, over interest rates and cutting terms in management rights a high level of demand remained.
The sector offers a unique 25-year guaranteed income, making it an attractive proposition for investors. Despite occasional fluctuations in multipliers, the fundamental appeal of management rights remains robust.
Values and Multiples
While some changes in values and multiples have occurred due to interest rate rises, the market has generally held up well. The middle market segment, traditionally favored by "mum and dad" investors, faces challenges, but the industry remains buoyant with strong multipliers for quality businesses.
Conclusion
In conclusion, the management rights industry in Australia is navigating a dynamic landscape marked by both opportunities and challenges.
Resilience, adaptability, and a strong cash flow continue to define the sector. While certain segments face adjustments, the overall outlook remains positive, with enduring appeal for investors who recognize its potential. The management rights market in Australia remains strong and poised for future growth.
Search for a Management Rights business HERE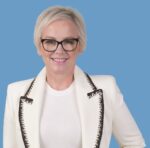 Mandy has over 17 years of accommodation and tourism industry writing experience and is Editor of AccomNews & Resort News, Publisher of SchoolNews & Director of Multimedia Pty Ltd. She is a retired registered nurse with a 25-year NHS career that followed a few unforgettable years in hotel housekeeping.