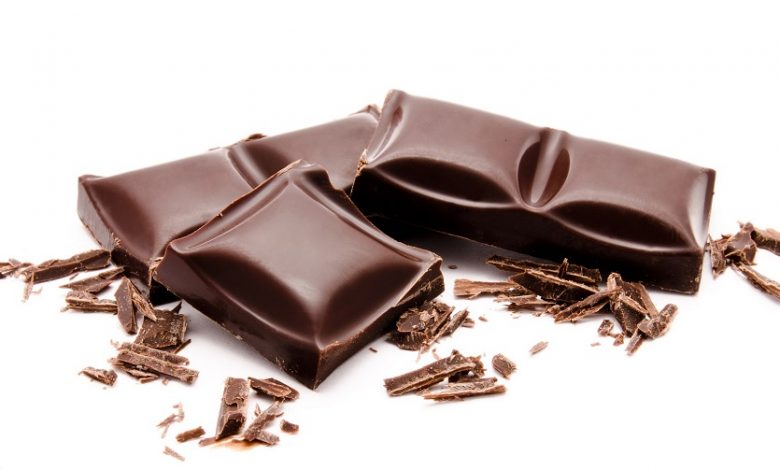 Any hotelier worth his salt knows that one sure-fire way to keep guests sweet is to maintain an impressive variety of in-room snacks.
However, variety is often not the first, and certainly not the only, purchasing consideration for accommodation providers. Presentation, popularity, pricing, and product availability are all key factors to take into account. We asked suppliers and scoured the sector for insights this issue looking for hot tips and cool trends in the in-room snack space to share.
In doing so, what we found was that portion-controlled products in the in-room setting actually translate to thoughtful product choice. Here's why:
To-die-for dine-in displays
When you start to compile a new stock list for your in-room treat offerings, a lot will hinge on storage and display options. First, you will need to factor in whether your rooms have minibars or whether you need to choose non-perishable goods. Do you have a kettle and coffee machine? If the latter, what kind?
If you have a pod coffee machine, make sure you have plenty of pods! Portion control means making sure there's enough for however many guests have booked the room. Speciality teas, hot chocolates, and other hot drinks are a fantastic way to add variety to your snack options.
You can also make selections that reflect the ethos of your brand, whether you want to have a sustainable wellness focus, or want to project homegrown family values with child-friendly staples.
The Trivago Business Blog advises that in a world where competing hoteliers are trying to undercut one another by cutting back on what they see as unnecessary expenses, the hotels that still invest in life's simple luxuries for guests will stand out. A few good quality tea bags and a simple plate of homemade biscuits for a late-night snack, or fresh flowers from the property's garden, can make a lasting impression.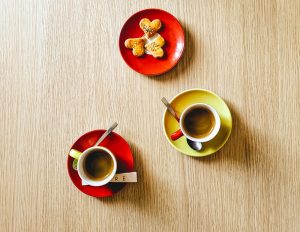 Messages that share your thoughtfulness
If your snacks and drinks will be on display when your guest enters the room, consider the presentation. Including a handwritten note or other welcome message sets an inviting tone and encourages guests to write something lovely in return when they leave a review.
On that note, don't forget to tell your guests they can eat the snacks! While most of us immediately raid the cupboards in search of a mug, guests seem a little more service-shy post-COVID and may assume the in-room treats will be off-limits, mega-expensive, or not expect them altogether. So, if you have complementary snacks available by the coffee machine, make it clear! Likewise, when you have gone the extra mile to source luxury treats or locally sourced delights, tell your guests about it. Include the information on their booking, or on your welcome message. And, of course, make it easy for them to find the pricelist for in-room purchases—if they have to hunt for it, they'll figure they may as well walk to a supermarket.
On the other hand, if you know that guests are here to celebrate an occasion, you can add this to the note—even better you can switch up the snack choice by adding extra chocolates for an anniversary or swapping out chips for strawberries for Valentine's Day.
Thematic displays are another fabulous way to entice guests into a taste test, with savoury options hungry sports fans will clamour for after a big game, or a breakfast themed display for those in-town to attend a busy all-day conference.
Incredible custom snack options
In 2022, specialist suppliers are able to customise snacks and packaging in all sorts of ways: think chocolate moulds and decorative foils with your branding, or artfully designed lolly bags with personalised messaging on stickers, paper tags and cellophane wrappings. Small bed and breakfasts and large-scale hotels alike can raise the bar with bite-size turndown treats, or picnic-sized extravagance, depending on the occasion. Some hotels are even selling full-size versions of their turndown treats in giftshops.
Another way to customise your snacks is to let guests choose what they want in-room before they arrive. Not only is this a courteous option for guests with allergies or intolerances, but guests are probably more likely to sample the goods if they feel they've been laid out especially for them.
Snack baskets with a local flavour, not only promote local establishments but give a hotel a unique vibe. By stocking rooms with an attractive array of snacks and drinks from local businesses, such as small sample wines from local vineyards, or biscuits from local bakeries, a property has the chance to highlight its uniqueness while delighting guests with free stuff – the rewards of loyalty abound.
Consider guest expectations
Did you advertise complimentary, luxury, or otherwise special snacks as part of the booking? If so, your guests may have particular expectations of what will be available to them, so prioritise snack selections to meet or exceed them!
Mini-bar fees are often a contested item on the bill, with a frequent game of 'I never drank that little bottle of Scotch, or what nuts?' at the front desk. Quality complimentary amenities, on the other hand, leave guests feeling they got a bargain when they booked their room.