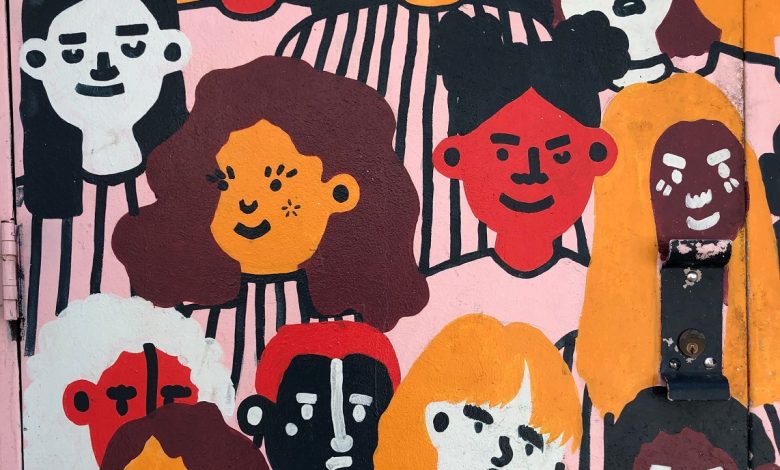 Food & Beverage
News
News In Brief
Research
Op-Ed: The many personas of Australian hospitality guests
How do you turn your guests into regulars? Understand their quirks, habits and traits, and create personalised experiences
Australian hotels' food and beverage (F&B) sector has overcome much change and challenge. From supply chain struggles and labour shortages to operating restrictions and inflation, the only certainty has been uncertainty.
One of the most important – but often overlooked – factors they're navigating is their guests and the way their interaction with hotels, restaurants, and other hospitality venues is changing. 
Our latest AccomNews print issue is available now. Read it HERE
SevenRooms' Direct Discovery and Booking Behaviour sought to understand the Australian public based on their habits and traits, segmenting them as one of five central personas — Special Occasion Diners, Spontaneous Diners, Less is More Diners, Homebody Diners, and Influencer Diners. 
Despite economic headwinds, Australia's hotel and resort market is forecast to grow by 13.3 percent in 2023. However, hotels and their F&B establishments can't sit back and wait for the guests to roll in; they must understand the different personas, their unique habits and preferences, and what they need to do to create the personalised and memorable experiences that turn them into regulars.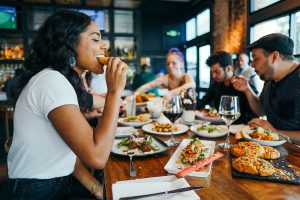 Special Occasion Diners 
'Special Occasion Diner' refers to guests who visit venues for a special occasion, spending ample time researching which venue – and menu – is the perfect fit for the outing. With 33 percent of Australians identifying as a Special Occasion Diner, it's the most common persona. 
To ensure you're appealing to these guests, hotel F&B operators must ensure their owned communication channels are prominent and efficient. This means, ensuring your website and social media are up-to-date and have high-quality photo and video content of your venue, food, and beverages, to showcase what you have to offer. Be prominent on all online channels, as consumers today use everything from Google and social media, to online reviews and more for inspiration. 
Then, by enabling them to book directly, you can make an exceptional first impression and leverage the approved data you need to understand how to meet their needs through personalised experiences that incentive loyalty and make them feel special. 
Spontaneous Diners 
While the hospitality and accommodation sector was hit as hard as any by travel and capacity restrictions, spontaneity is making a comeback. Accounting for 22 percent of Aussies, 'Spontaneous Diners' dine out frequently but rarely book ahead. Instead, they're guided by their feet, the sounds, smells, and ambiance emitted from a venue. 
It's likely these guests are first-timers, but there's an enormous opportunity for hotel F&B operators to turn them into regulars. There's a significant opportunity to turn them into regulars by collecting approved data and using it to build stronger relationships and experiences with and for them. This can be done through, for example, QR code order and pay and virtual waitlist management. 
Once the venue has a diner's information – for example, the types of food and beverages they've ordered, whether they dine in or order from their room – operators can send automated email marketing with upcoming deals and promotions to grab their attention for another spontaneous experience.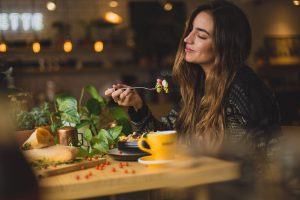 Less is More Diners 
If you can successfully meet and exceed the expectations of special occasion and spontaneous guests, it's likely you can turn them into a loyal, 'Less is More' guest. One in five (22 percent) Australians identify as such. They're a loyal customer, who has a small handful of go-to venues and rarely deviates from them. 
These guests are undoubtedly brand loyal, however, operators must ensure they're offering them personalised and memorable experiences at every visit to ensure they keep coming back. Their loyalty is built on these experiences, after all. This can be achieved by recognising their loyalty, for example offering them a free entree or bottle of wine when they next reserve a room, a discount on their next stay when they dine in, or loyalty points to redeem again at a future visit.
Leveraging approved data is a great way to ensure you're meeting guests' desires, and can also be an opportunity to upsell. For example, if a guest usually orders two large glasses of wine you could offer a discount on a bottle. The more personalised and memorable experiences you can provide, the greater chance you have of keeping these guests loyal.
Homebody Diners 
Almost one in eight (13 percent) identify as 'Homebody Diners'. This refers to someone who doesn't visit physical venues often and would rather order online and enjoy their favourite dishes from the comfort of their own home or hotel room.  
More often than not, these diners use third-party platforms like Uber Eats to order from a venue, rather than ordering direct. Unfortunately, restaurants are unable to gain key customer data through these transactions. Our research reveals that more than three-quarters of Aussies agree that booking directly is better for a venue while 65 percent said third-party booking and delivery apps were too expensive. 
Therefore, it's beneficial for hotel F&B operators to entice guests to order direct, because it's more cost-effective for them in the short-term, and enables you to provide them with more personalised offers and communications in the long-term.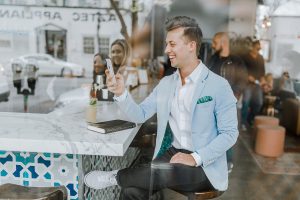 Influencer Diners
'Influencer Diners' like to keep things fresh and they like to keep things social. They're often less brand loyal and are more likely to check out the most exciting new spots in town, booking ahead to avoid disappointment. Social media is their best friend for finding the latest venues. 
Accounting for 10 percent of Aussies, venues must leverage social media. Whether you're posting high-quality pictures of dishes or showing video content of new and exciting experiences guests can expect, the more exciting it feels, the greater chance you have of these diners visiting your venue. A discount on a room if they visit your venue and post about it, could also have strong ROI.
It's almost certain that your guests are a melting pot of every different segment. Approaching them with one-size-fits-all strategies will not meet their unique needs and wants. If hotel F&B operators can deploy technology and strategies that enable them to understand their guests individually, then better cater to their needs, they'll be able to mitigate short-term risks and pursue long-term growth. 

By Paul Hadida, General Manager, APAC at SevenRooms, a data-driven guest experience and retention platform for the hospitality industry