Guest Facilities
Holiday Parks
News
News In Brief
Park magic: Create unforgettable experiences with impressive facilities
Caravan park owners don't have to spend much to make great improvements to their property and to make them stand out from the rest
Camping and caravan parks, once synonymous with battlers on a budget, have been upwardly mobile for years. Many now rival the best resorts in Australia for amenities and entertainment.
They offer fabulous holidays, often at stunning locations, and affordable prices.
Whether you prefer to sleep in a tent, caravan, or cabin, camping and caravan parks are the ultimate means to getting away from it all in Australia's great outdoors.
So how do managers ensure that their caravan park stands out? Margaret Shannon and business partner Rob Jeffress spent $1.8 million in refurbishments at the Tiona Holiday Park just outside Forster on the NSW mid-north coast recently. This lifted it from two stars on TripAdvisor to being one of the top-rated in the region.
Caravan park owners don't have to spend much to make great improvements to their property and to make them stand out from the rest. So many caravan parks are in jaw-dropping locations and it's important that managers maximise the potential of their setting.
Our latest AccomNews print issue is available now. Read it HERE
In the space of 18 months, Ms Shannon, a board member of the Caravan Industry Association of Australia, (CIAA) increased the number of weddings at Tiona from 20 to 70 a year.
Every time Tiona hosts a wedding, the property can count on 30 cabins being booked. There are often two weddings a weekend and sometimes three.
"A lot of holiday parks around Australia are in beautiful settings so it makes sense that they use these amazing locations to their advantage," Ms Shannon said.
Some of the easier improvements to make at caravan parks and make them stand out are…
Pool and outdoor furniture
The patio and poolside are the perfect places to savour the great Australian outdoors. While most people buy patio furniture based on the way it looks, there are many other important considerations for the managers of caravan parks.
The right type of outdoor furniture can create an unforgettable holiday experience for guests. Managers should make the outdoor feel of their properties as welcoming as their rooms.
Families want places where they can relax, enjoy outdoor meals, and take in the view from well-placed seating areas.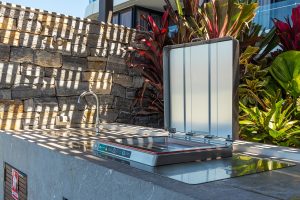 Barbecue areas
Cooking outside, surrounded by nature with family and friends, is an age-old tradition that has been proven to build stronger bonds. The barbecue area at a caravan park can become a focal point and create lasting memories.
Managers should think about installing the latest barbecues designed specifically for community facilities.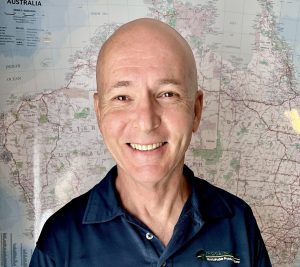 Chris Onslow, National Sales Manager, Greenplate told AccomNews the key to creating great barbecue areas for holiday and caravan park guests is "careful planning and attention to detail".
Here are his tips:
Cooking and eating areas should be designed with convenience and efficiency in mind.
Place the cooking equipment, such as barbecues, in a central location accessible to all guests.
Provide ample seating and dining options. Include a mix of picnic tables, benches, and individual chairs.
Ensure that the cooking and eating areas are well-lit.
Provide garbage and recycling bins to encourage proper disposal of waste.
Offer cooking equipment and utensils.
Incorporate weather protection such as canopies, pergolas, or retractable awnings to provide shelter from rain or excessive sun exposure.
Ensure safety measures such as fire extinguishers, clear signage, and safety guidelines, to promote a safe cooking environment.
On elevating your guests' cooking experience, he says to consider including the following commercial outdoor cooking equipment options:
Communal (multi-user) electric barbecue systems because they are easy to clean and cost-effective.
A wood-fired pizza oven. It adds authenticity and smoky flavours.
A smoker enhances meats with rich, smoky flavours through slow cooking.
When asked what barbecue equipment a holiday park should not be without, he said: "A barbecue of course! Electric, gas, or charcoal options are available. Electric systems are generally very safe and if electric is your choice, ensure it has a high-temperature, energy-efficient hotplate system.
He added: "Also provide cleaning supplies, including grill brushes, scrubbers, and non-toxic cleaning agents."
Communal outdoor kitchens
A kitchen makeover can be key to success for many parks.
The Kingscliff Beach Holiday Park in New South Wales underwent a major makeover in 2018 to capitalise on its stunning location just metres from the sand. In the first hour of taking online reservations after it reopened, more than 600 people secured their spot. The kitchen makeover was integral to the success, as for many, a quality, spacious camp kitchen is a crucial part of the holiday park experience.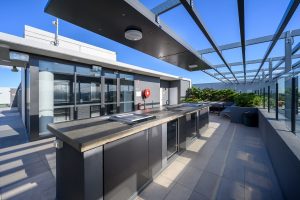 Good camp kitchens come with fridges, freezers, cooktops, conventional ovens, barbecues, and microwaves. Even better ones will include extras like pizza ovens. Vending machines can also provide convenience for guests and added revenue for owners.
On creating outstanding outdoor cooking and eating spaces Paul Conradie, Head of Sales at Christie Barbecues said smaller groups have different considerations than larger parties, so think about the capacity of your park and how your facilities are used.
"For high-volume shared use, locate the barbecue close to multiple sets of tables and seating," he said. "Smaller bench spaces will prevent the benchtop from being used as a table and encourage users to return to the picnic tables once cooking is complete, freeing up the facility for the next group of people. Reducing the benchtop area also reduces the amount of cleaning required.
"Provide a single grill plate with adequate bench space for small parties or individual use for food preparation, utensils, plates, and condiments. Locate tables and seating directly adjacent to the barbecue. Some privacy is valued for celebrations and special occasions, so consider plants or other screening materials, or planting to provide a sense of seclusion while still being able to monitor the facilities."
And on the commercial outdoor cooking equipment that takes guests' cooking experiences to the next level he said: "Our research shows that people love to cook in groups of five or more people, so use high-powered barbecues that can quickly cook food for large groups. Multiple grill plates in a cabinet or outdoor kitchen will increase throughput and reduce installation and ongoing cleaning costs."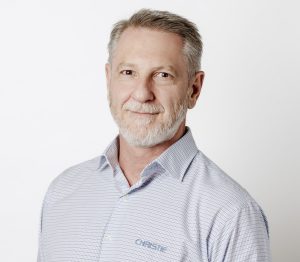 But he warns user safety must be a primary consideration in providing shared barbecue facilities.
"Consider a start button that must be held for several seconds to prevent accidentally starting and leaving the facilities hot. Eliminate any protrusions, fittings, or fixtures (such as water taps or meter boxes) that could be used as a climbing aid for children to access hot surfaces.
"The grill plate or cooking surface must not transfer heat to the benchtop. Recess the cooking surface at least 100mm from the outside edge of the benchtop to ensure that users, particularly children, do not burn their hands on the edge of the benchtop."
In outdoor cooking spaces, we asked, what are the most common complaints. He said: "Poor hygiene is a barrier to use, resulting in an underutilised asset or negative customer experiences. Underpowered, outdated, poorly maintained barbecues will discourage use and increase complaints.
"Guests want facilities that match other amenities in quality and appearance and are easy to operate and clean. Visitors may have different cultural food preferences, so hot plates are ideal because they allow guests to cook everything from stir-fries to good old English breakfasts."
On the latest design trends for barbecues and equipment, he points out that since COVID everyone has embraced the great outdoors and al fresco dining more than ever.
"There has been a significant shift in focus to outdoor kitchens and eating facilities for everyday use, as well as special occasions and outdoor celebrations. Maximising the facilities for large groups who want to celebrate with families and friends often includes washing-up facilities and even fridges."
What about laundry equipment?
While caravan parks have changed over time, kids on holidays remain the same as ever. They get dirty a lot. Well-maintained laundry facilities with high-quality, large-capacity commercial machines are needed to keep the holidaymakers happy and healthy.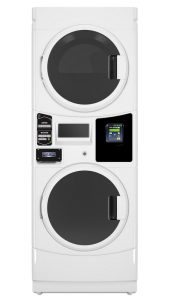 It's worth investing in commercial-grade washers and dryers that are durable enough to withstand constant use while also delivering consistently high-quality, hygienic wash results for guests.
The latest washing machines for caravan parks boast features including liquid dosing technology, gyro sensors to manage vibrations and direct drive motors, making them extremely quiet. Most can be coin- or card-operated.
Never underestimate the value of creating and maintaining a pristine caravan park laundry; it can create the sweet smell of success for your business.
AccomNews reached out to Samuel Nolthenius, National Sales and Marketing Manager, Dependable Laundry Solutions for some insights. "The guest laundry room simply requires the same basic attention as every other facility in a caravan park," he said.
"Ensure you have adequate space with plenty of light and a high level of cleanliness.
His tips on planning a guest laundry refurbishment:
Provide sufficient equipment: Nobody wants to worry about laundry on holidays, and nobody wants to keep checking for an empty machine during peak season. Ensuring an adequate number of washers and dryers to accommodate your guests will equal a great experience for them.
Have modern payment options: Your laundry room must be up to date. Taking the payment method most people have in their pocket ensures convenience for the end users. Tap'n'go payment systems with card readers mounted to each washer and dryer offer a frictionless user experience.
Accessibility: All guest laundries need to be accessible to all guests, including those with disabilities. Consider installing ramps, wide doorways, front load washers, and floor mounted dryers so equipment is within easy reach for all.
On laundry equipment that exceeds guests' expectations he said: "Install commercial front-load washing machines, not only because guests love them, but they also cut running costs.
"Front loaders have a larger capacity than top loaders. Guests appreciate this because saving time is precious when you have a holiday park to enjoy! These machines also feature user-friendly controls with clear displays and simple cycle options, ensuring a hassle-free experience.
 "A laundry refurbishment should also involve upgrading to card reader washers and dryers. While there may be an upfront investment for installing card-operated laundry equipment, the long-term benefits outweigh the costs. Convenience, efficiency, security, and revenue opportunities make card-operated systems a very valuable addition."
Finally, he offered a reminder. "Safety must be paramount when it comes to laundry facilities. A mix of water, power, heat and possibly gas in a small room, can easily become a hazard."
He recommends regular cleaning and checks of the laundry room to prevent trip or slip hazards.
And warned: "The biggest risk to park owners in the guest laundry is a dryer fire, which can be caused by lint buildup, improper maintenance, or blockages. It's important to regularly maintain your laundry equipment, check and ensure there are no leaks, build-up of lint, or other issues that may create a safety issue in your laundry room."

Grantlee Kieza OAM has won three Queensland Media Awards, two Australian Sports Commission Awards and has been a finalist for the Walkley and News Awards and for the Harry Gordon Award for Australian sports journalist of the year. In 2019 he received the Medal of the Order of Australia for his writing. You can find more of his work in our AccomNews & Resort News print magazines.
He has written 22 acclaimed books, including bestsellers Hudson Fysh, The Kelly Hunters, Lawson, Banks, Macquarie, Banjo, Mrs Kelly, Monash, Sons of the Southern Cross and Bert Hinkler.