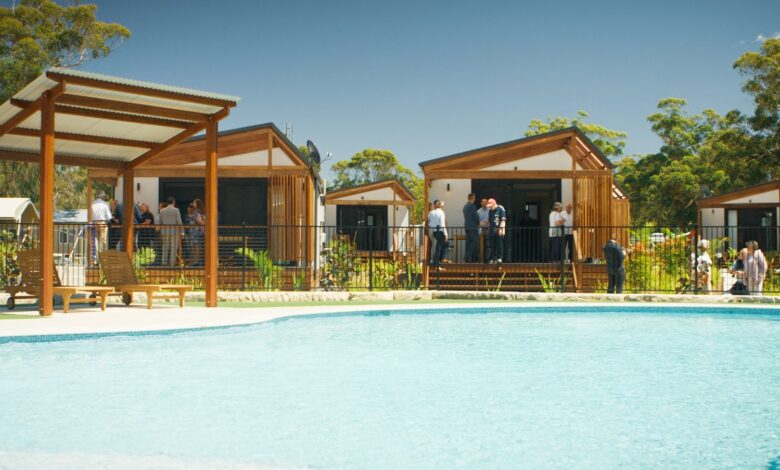 Awards
Holiday Parks
News
News In Brief
Reflections Jimmys Beach named Holiday Park of the Year
Award was presented at the Caravan and Camping Industry Association NSW awards gala held in Barangaroo, Sydney
On Worimi Country an hour north of Newcastle in the picturesque village of Hawks Nest, Jimmys Beach Reflections is operated by Reflections Holiday Parks, a Crown Land Manager which reinvests profit into the nature reserves and parks it cares for on behalf of the NSW public, and the only holiday park group in Australia that is a certified social enterprise.
Read the latest AccomNews print magazine HERE
Minister for Lands and Property Steve Kamper congratulated Reflections for setting the bar by taking out the award for its Jimmys Beach Park.
"It's fantastic to see Crown land holiday parks delivering award-winning holiday options for NSW residents while supporting the state's tourism industry," Mr Kamper said.
Reflections CEO Nick Baker said the Jimmys Beach Park was "not your average holiday park" having clearly demonstrated its commitment to providing a wide range range of accommodation for all budgets, from deluxe cabins to glamping and Tiny Homes, while at the same time maintaining such a strong connection with the camping and caravan market, Aboriginal culture, sustainability, and local community.
"This year Reflections launched our first Reconciliation Action Plan at Jimmys Beach, where we also launched a cultural tourism program in partnership with Crown Lands and an indigenous art trail by Worimi artist Tyson Jolly. This allows our guests and the public to view artwork of local fauna and wildlife and read signage written in the Worimi people's Gathang language," Mr Baker said.
A recent $5 million upgrade to Reflections Jimmys Beach included a new precinct of nine deluxe cabins overlooking an outdoor heated swimming pool, an investment that increased visitor spending in the region by $3.5 million. Sustainability in design was a focus of the new precinct, with features including solar panels on each cabin, and rainwater collected off cabin roofs fed into water tanks for flushing toilets.
Jimmys Beach Reflections Park Manager Peter Creigh said he and his team worked hard to ensure their guests – many who have been staying at the park for four decades – enjoyed a place he described as "a whole world away from everyday life".
"Our beautiful park sits at the base of the Yacaaba Headland and we take great pride in keeping the park, the reserve and amenities in top condition with our weekly, monthly and yearly maintenance schedule," Mr Creigh said.  "We are thrilled to accept this award on behalf of our hard-working team."
Mr Baker said the Jimmys Beach Reflections was a naturally stunning park nestled in coastal bushland that offered a swag of accommodation options as well as two stunning beaches and nature trails to explore.
"Whether it's a family of four pitching a tent on grass near the fire pit or a couple escaping for a romantic weekend in one of our chic tiny homes or safari tents, Reflections Jimmys Beach really has got it all," he said.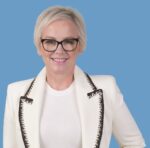 Mandy has over 17 years of accommodation and tourism industry writing experience and is Editor of AccomNews & Resort News, Publisher of SchoolNews & Director of Multimedia Pty Ltd. She is a retired registered nurse with a 25-year NHS career that followed a few unforgettable years in hotel housekeeping.