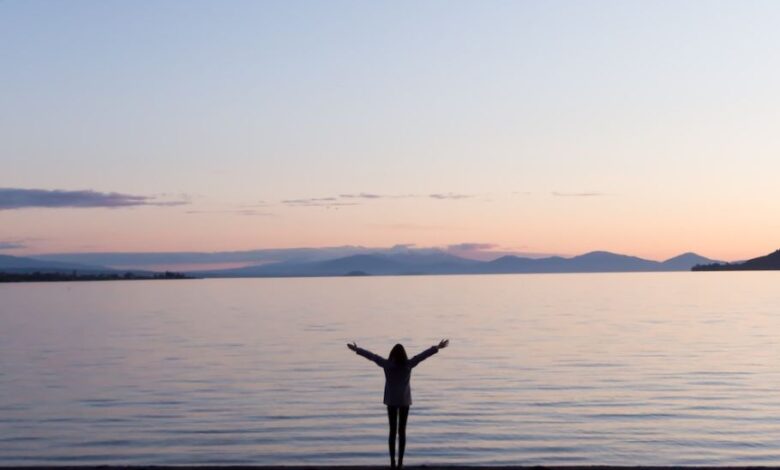 New Zealand
Taupō crowned New Zealand's 'most beautiful' town
The Keep New Zealand Beautiful Awards are Aotearoa's longest-standing environmental awards that celebrate the people & places who Keep New Zealand beautiful
The Beautiful Awards are Aotearoa's longest-standing environmental awards. For over five decades they have inspired, recognised and celebrated the people and places who are putting in the mahi to Keep New Zealand Beautiful.
Keep New Zealand Beautiful CEO Heather Saunderson says: "This year we asked New Zealanders across the country to nominate the people, projects and places that they believe illustrate the height of environmental excellence in Aotearoa. This was an opportunity for communities to rally together and to shine a light on the amazing climate, conservation and environmental education projects that have taken place across Aotearoa in the past year.
"Public nominations were one of the criteria for the selection of our Awards recipients and finalists, so it was fantastic to see the overwhelming passion Kiwis have for the towns and cities they live in, the places they enjoy and the unsung environmental heroes who unite the community together.
"Through the Beautiful Awards, we're able to celebrate the efforts of local councils as well as those made by community groups, schools and individuals who are all striving to maintain and improve New Zealand's environment. This collective contribution is key to maintaining the biodiversity of Aotearoa and to creating a waste and climate-conscious future for the next generations of Tidy Kiwis."
Ms Saunderson said the high standard of entries meant the contest was "very hard" to judge, but Taupō had emerged as the winner.
"Out of all the towns and cities I visited, Taupō ranked amongst the highest for the many climate-conscious initiatives it undertakes, excelling across every other criteria, making it the clear winner of the Supreme Award," Ms Saunderson said.
The judges recognised a range of environmental programmes in Taupō as being instrumental in their final decision. 
Of particular note, they highlighted: 
Taupō's Kai Rescue Programme works to reduce food waste by redistributing food from local cafes and supermarkets into pockets of the community in need.
Taupō's regular community clean-up events aim to tackle litter and bring the community together.
The implementation of their Downstream Defenders which aims to reduce waste in beautiful Lake Taupō.
Addressing waste end to end by encouraging the community to Reduce, Reuse, Repurpose and Recycle.  And their sustainable transport schemes which include e-bikes and hybrid cars for council workers. 
In other categories, '
Most Beautiful Large Town' was awarded to Whakatāne,

Tauranga was crowned Most Beautiful City, Arrowtown was awarded 'Most Beautiful Small Town' and New Plymouth was named Most Beautiful Small City. 

Sarah is a freelance journalist with experience across print, digital and audio. After working for Multimedia Publishing as a contributing writer, she has recently joined the team in a part-time capacity for School News AU and AccomNews.