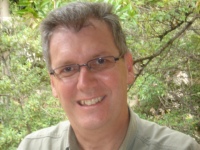 Events
Packer's Vision Applauded
Tony ChartersA survey of the tourism and events industry in the lead up to the national Tourism and Events Excellence Conference reveals over two thirds of the industry support James Packer's vision of Australian tourism.
Broadening Australia's imagery to depict more than just iconic outback images and developing a more sophisticated and cosmopolitan image is an idea the tourism industry endorses.
Convening the upcoming national conference, Tony Charters echoes the industry sentiment to embrace city-based tourism. "The vast majority of our product is based in the cities and there is enormous appeal in contemporary Australian culture," said Mr Charters.
"The tourism and events landscape has radically shifted with increased competition, economic fallout in key markets, natural disasters and the erosion of domestic visitor numbers. Australia has to present a fresh image, alongside a raft of other elements that we need to get right before the industry returns to widespread profitability."
The new national conference, Tourism and Events Excellence is presented in partnership with the Victorian Tourism Industry Council at the MCG Melbourne, 5 – 7 September, 2011.