Industry
Tourism businesses get access to advice, funding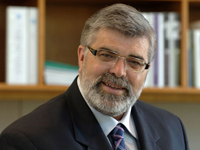 Tourism firms across the country will now have access to comprehensive business support
that will help grow their businesses and keep jobs in the regional Australia, according to minister for innovation, Kim Carr.
Following Julia Gillard's announcement at last month's Future Jobs Forum that the Enterprise Connect program will be extended to the national tourism sector, tourism firms can now apply for business support through Enterprise Connect.
Senator Carr said the expanded Enterprise Connect program will see business advisers assisting tourist accommodation providers, tourist attractions, tour operators, travel agencies and businesses offering local food and beverage tasting experiences.
"Enterprise Connect will provide tourism businesses with access to tailored, independent business advice, advisory service funding, workshops, market intelligence and valuable industry contacts and connections," Senator Carr said. "We will help tourism businesses innovate, collaborate and identify new growth markets."
The minister for tourism, Martin Ferguson, said the national rollout of Enterprise Connect's tourism service is evidence of the National Long-Term Tourism Strategy at work. "By improving productivity and competitiveness, tourism businesses will be able to capitalise on new ideas for growth. Enterprise Connect is a valuable resource. It's effectiveness in assisting business has been proven time and again, and I encourage all eligible tourism businesses to apply," Mr Ferguson said.
Over 8000 Australian businesses have accessed Enterprise Connect services across a range of industries including manufacturing, defence and clean technologies.
A National Tourism Industry Network will be established within Enterprise Connect to coordinate services and direct support to growing the competitiveness of the tourism sector. This builds on Enterprise Connect's Queensland Tourism Service, established in May 2011 to assist flood and cyclone-affected Queensland tourism businesses.
For more information on Enterprise Connect visit www.enterpriseconnect.gov.au or call 131 791.
Meanwhile the minister for immigration and citizenship, Chris Bowen, and the minister for tourism have launched a guide to using the 457 visa program for the hospitality and tourism industries. The Guide to the 457 program for the tourism and hospitality industries will assist employers to use the skilled visa program and will be backed up by special information sessions.
Mr Bowen said the Department of Immigration and Citizenship was holding information sessions in all states and territories for interested employers in the tourism and hospitality sectors. "These sessions, starting in Perth and running in each capital city through to mid-December, will walk employers through each step of the 457 program," Mr Bowen said.
The announcement follows discussions with industry leaders at the recent Tourism Employment Roundtable, hosted by Mr Ferguson, where migration initiatives were discussed to help meet critical skill shortages in this important industry.
"With the tourism industry contributing nearly $34 billion to Australia's GDP, it plays a vital role in Australia's economic growth," Mr Ferguson said. "However, despite its strengths, the tourism industry is facing a shortage of skilled labour in regional areas."
Mr Bowen said migration programs represented one solution to the labour challenges faced by industry.
"The 457 visa program provides employers with an avenue to sponsor experienced tourism professionals from overseas. Not only can these professionals fill critical skills gaps, they can train young Australians looking for a career in the tourism and hospitality sectors," Mr Bowen said.