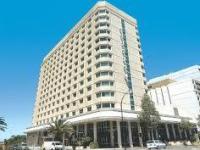 Tourism Asset Holdings Ltd have decided to sell the Novotel Langley Perth despite the city's very high occupancy rates.
In a move to capitalise on the increasing investor demand for hotel assets located in WA, TAHL has signed Jones Lang LaSalle Hotels to exclusively market the hotel for sale. The 4½-star Novotel Langley Perth has 253 contemporary guest rooms and three new additional guest rooms under construction that are due for completion in May 2012.
Craig Collins, CEO of Jones Lang LaSalle Hotels Australasia, said Perth hotels recorded the highest RevPAR (revenue per available room) growth of any Australian city over the past year, underpinned by the continued strength of the mining and resources sector.
"TAHL has received significant, unsolicited buyer interest and inquiry for some time now about the Novotel Langley Perth," TAHL chief executive, Matthew Eady said.
"The sale of this asset will allow TAHL to continue to rebalance its portfolio weighting," he said, "whilst still retaining six West Australian hotels given our ongoing belief in the region and the resources sector."
TAHL also owns the All Seasons Hotel chain which has properties in Albany, Bunbury, Geraldton, Karratha, Kalgoorlie, Kununurra and Perth.