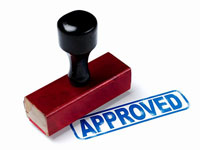 Five five-storey buildings containing 585 apartments has been approved for the Palm Beach Tourist Park by the Gold Coast City Council.
The council granted approval for the five-storey buildings proposed for the site by the Pryke family that has owned Palm Beach Tourist Park for 40 years.
Shops will be located on the ground level of three of the five buildings and will front the Gold Coast Highway. There will also be 2ha of public parkland and a plaza area.
GCCC's planning committee also approved a four-storey apartment complex in Surfers Paradise that includes a communal open-space area on the roof, with entertainment deck and barbecue facility, along with an entertaining area on the ground floor adjacent to a canal.