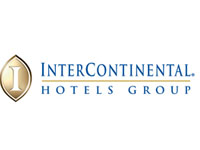 News
Sydney Big I a technology hotspot
InterContinental Sydney is now one of the city's most advanced technology 'hotspots' for both business and leisure guests following the completion a High Speed Internet Access project by Asia Pacific's solution specialists, McLaren Technologies.
Commissioned by InterContinental Sydney, McLaren recently oversaw the implementation of a new technology framework to complement and build on the hotel's existing top end Nomadix and data systems.
McLaren Technologies managing director Matthew White said the result is a selection of flexible billing options – for both wired and wireless Internet access – to best cater to the needs of InterContinental's different hotel guests.
"As one of Australia's leading luxury hotels, the InterContinental Sydney caters to all manner of guests with differing online needs, and our priority was to ensure that the hotel's Internet billing options truly reflect that diversity while remaining simple and easy to use."
InterContinental Sydney's Director of Information Technology Ben Wrigley said McLaren understood and delivered on the hotel's vision to provide flexibility in regards to connectivity access.
"McLaren's customised approach to our technology infrastructure has allowed for several new billing options to be presented to guests," said Mr Wrigley. "Clients now have the option to log on as a new guest connecting for the first time, an existing guest either in-room or as part of a hot spot plan, or as part of a group account – ideal for those visiting as part of a larger event or conference.
"These billing options are complimented by presentations relating to the hotel's facilities which can be selected by guests dependent on their individual needs."
Components installed at the InterContinental Sydney include two Nomadix AG5600 in High Availability, a Cisco network and two of McLaren's own home grown solutions – the McLarenHotspot Manager server and the McLaren HSIA guest portal.