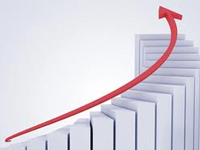 The challenges and opportunities facing the accommodation and housing industries throughout Australia continues to require constant review as state and federal governments look to develop plans and strategies to prepare for the growth during the next 30 years.
The challenge for policy developers and planners is to look on the positive side of the opportunities and lifestyle changes and needs as we continue to slowly recover from the international GFC and look at the how our economy will continue to move forward and what expertise can be considered as sound incentives. We at ARAMA with our members feeding operational issues into our leadership team are working on the practical programs of legislative reform that are moving through the state and federal parliaments on a myriad of lifestyle aspects.
There is a strong political focus on setting a long term agenda to provide for strong economic growth to encourage investment in Australia's diverse tourist and holiday industries with a major focus on accommodation planning and management based on international and domestic patronage. Overlaying the economic planning programs to maximise accommodation opportunities for Australia wide destinations, is the planning for the population increases throughout Australia and the increasing desire of Australians to embrace 21st century lifestyle living in medium and high density complexes – strategically located in major cities and regional centres.
Queensland premier Campbell Newman in his planning program has announced that, "We are going to make sure that we undertake the intergenerational report planning because current predictions put Queensland's population at almost eight million people by 2050, up from 4½ million in 2011."
The premier reported that the government was already hearing that our population will age significantly in the next 40 years, with the number of over 65s almost trebling to 1.66 million. Such growth will have a massive impact on health, education, housing and transport services, all aspects to be examined this year in the development of the 30-year Queensland Plan taking a long term approaches to management. As a result, ARAMA has been busy within its workshop meetings with members to gather the comments for the future to respond to the numerous opportunities to be involved in the various planning programs.
We are responding to the review of the State Planning Act, the review of tourism accommodation opportunities including 30 year leases to open up national parks to more visitors, tourism and events legislation. We are also contributing to the Fair Work legislation, workers compensation review, Body Corporate and Community Management Act legislation and regulations and vocational education and training as well as the raft of environmental legislation such as waste reduction and recycling processes. The modern business environment requires all businesses to not only be proficient and efficient in the day-to-day commercial operations but to be across the economic and environmental realities of lifestyle living in both the short and long term complex aspects.
In providing a strategic service on behalf of its members in being proactively involved in the dynamics of policy development and change that is continuous in today's global economy, ARAMA is very conscious of the needs of all the industry stakeholders. The development of legislative policies and regulations under which they operate are very complex to initiate but they are also very complex in terms of the implementation. ARAMA members are challenged every day in seeking to provide not only services to their owners and residents but they also have to manage interpersonal issues as well as commercial issues and day-to-day maintenance and care.
We hope, however, that by committing significant time and expertise to the planning and development process, that we can continue to make a continuing significant contribution to the responsible management of holiday and permanent accommodation facilities and that through our ongoing education platforms, we can see continuous improvement as we strive to deliver on the 30 year horizon.
The complexity of future planning may be time consuming but we are hopeful that our contribution and the experience that we have gained within our industry over the past 30 years, will stand us in good stead to learn by experience and be prepared to build on the expertise that has been developed in the legislative reviews for the benefit of strata and community living.