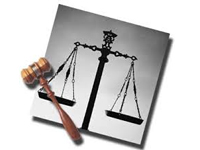 On the 2 April this year the Court of Appeal in Queensland delivered a judgment against the operators of serviced apartments in Brisbane, which should cause managers to reflect upon processes and systems connected with the routine maintenance and cleaning of apartments.
In this particular case, an Adelaide mother, Robyn Wright, received a judgment of approximately half a million dollars together with interest and costs against the operators of Bonapartes Serviced Apartments at Spring Hill.
The Court of Appeal heard that Ms Wright and her family, who were holidaying from Adelaide, had booked an apartment that Ms Wright considered to have been left in a "filthy" condition. Examples were given to the court about the general unsatisfactory nature of the apartment such as the location of toe nail clippings, hair, wrappings and mould. Ms Wright commenced cleaning the apartment herself and in the process she received a needle stick injury that had pierced a rubber glove that she was wearing at the time. This needle stick injury caused Ms Wright to encounter a serious psychiatric impairment, namely an anxiety disorder from which she never recovered.
At the time, the apartment operators had hired their own cleaners to undertake a standard $44 clean of the apartments.
The Court of Appeal found that the condition in which the premises were left, led to a foreseeable risk of injury and in those circumstances it was found that the operators breached their duty of care.
This case is important because it demonstrates that the operators of holiday apartments need to ensure that their cleaning contractors are reputable and that their systems of cleaning are thorough and professional. It is no defence to simply suggest that the obligation for proper cleaning falls upon the contracted cleaners. In reality, the common law position is that the operators have a "non –delegable duty of care" to any guests or invitees who may use the apartments.
Managers should always check the credentials of their cleaners or cleaning contractors and if necessary, obtain references from other parties who have used the services. They should also ensure that they have a system of regularly inspecting the cleaning services that are being undertaken to satisfy themselves that a consistent level of cleaning services are being offered.
The obligations upon apartment operators extend not only to the common law duty of care (that was examined in this particular case), but are also regulated by the National Work Health and Safety Laws.
The new National Work Health and Safety Laws came into operation in Queensland on the 1 January 2012. These provide a substantial set of obligations upon managers not only in relation to units that are under their direct control but also in respect of common property areas, to ensure that the premises are free from any potential risk to the health and safety of persons or workers who may occupy the premises.
The new legislation sets out a series of penalties for breaches of the act which can range up to a maximum of a $3,000,000 fine for a corporation or five years imprisonment for an individual.
While a penalty of this nature would usually only be considered by the courts in a case of blatant negligence leading to serious injury or death, it is still timely for managers to ensure that their systems are properly established and adequately supervised.
It is also imperative that managers speak with their insurance company or insurance broker to ensure that they have maximum insurance protection in the event of an adverse liability finding. It would also be appropriate for managers to consider engaging the services of an independent workplace health and safety auditing company to undertake an audit of their activities on a yearly basis.