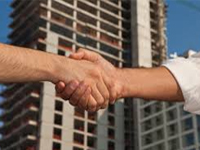 I am going to start this article with a rather bold statement. Here I go. Right now is the best time we have seen in several years, and the best time we are likely to see for several years to come, to invest in management rights on the Gold Coast.
In particular, I'm referring to holiday management rights. Being a management rights agent based on the Gold Coast, I'd expect a few allegations a bias or 'talking the market up'. Fair enough, but before you get stuck in, here me out.
The Gold Coast has a somewhat unfair, but nonetheless partly justified, reputation as an Australian hub that suffers from 'boom and bust' more than most.
Many would argue that the country's economic fluctuations are exaggerated in the GC market. When times are good, they're really good but when times are bad, well, they're not so good.
Although I think this reputation is overspun by the media (along with the so-called 'bikey' problem… ladies and gentleman, I work on the Gold Coast everyday and I have honestly never even seen a bikey), it's hard to deny that the post-GFC years have seen a slowdown of market activity and a reduction in business/property values when compared to the boom years that preceded the GFC.
However, if we are to agree that there is indeed a cyclical nature to the Gold Coast market, we must also agree that there is a bottom to this cycle. We must agree that there is a moment in time when there is little in front of us apart from opportunity for growth. Well, I think that time is now. In actual fact, I think the time has been upon for a few months now… fortunately there is still time to jump on board!
The real estate market is always a good indicator of general market conditions and, importantly for us, a good predictor of things to come in the management rights market. After all, new people to the industry often look to sell their house before buying management rights. Speaking with real estate agents on the Gold Coast, the mood is positive. Clearance rates at auctions are the highest they've been for years. The huge amount of stock held by receivers (Q1, Oracle, Soul, Southport Central) is dwindling. Median sale prices have stabilised in most suburbs. The market appears to have bottomed out.
The holiday market has seen a real resurgence. All you need to do is take a walk through some of the Gold Coast's tourist spots, and you'll see how well the GC is doing. I went for lunch on Tedder Avenue on a Tuesday recently and couldn't get a seat in two restaurants! The continued fine weather and weakening of the dollar will have played its part but in my view Australian tourists have simply re-embraced their favourite holiday destination.
As we all know, the value of a business is derived from its net income over the last 12 months. With almost all operators I speak to on a daily basis reporting improving occupancies and in many cases improving rates, the simply fact is that in a year's time holiday management rights businesses will show better net profits and will therefore be worth more. Choose wisely, buy now and see some instant capital gain.
This must be put into the context of another interesting phenomenon. The sale of permanent residential management rights on the Gold Coast has been solid for the last two years. Indeed, it has far outstripped the sale of the holiday alternative. Coming off the back of the GFC, buyers seemed focused on the perceived security of permanent MRs.
We are now faced with a situation where many permanent MRs have exchanged hands recently and are not likely to return to the market for some time. There are simply fewer good permanent complexes around. Those that do come to market know that they are highly sought after and will typically seek absolute top dollar. In other words, we are experiencing a stock problem.
At the same time, the supply of holiday management rights to the market is high. We are still in a situation where there are more businesses on the market than there are buyers. For this reason, those looking to sell their holiday MR know their business has to be perfectly presented and sharply priced. As a buyer, there is far better choice and far better scope for capital growth in this sector.
And buyers are just starting to realize this. I have been helping several buyers look for permanent MRs on the Gold Coast for some time who are now starting to broaden their search to holiday MRs. They can see that the returns are superior, that there is more growth potential and that they are more likely to find something that matches their requirements.
The key to buying in an astute manner is to try to foresee what the future holds. Not an easy task, but if you look at the trends of the past you can make some fairly well founded guesses. The fact of the matter is that six or seven years ago, holiday management rights were the most sought after on the Gold Coast. Following the GFC, this reversed. Well, as times continue to improve and market confidence gathers momentum, I believe the trend will flip again.
It goes without saying that settled sales are the best gage of a change in market behavior. Our Gold Coast team has achieved several significant sales of holiday management rights in recent months, including The Sebel in Coolangatta, Magic Mountain in Nobby's Beach and Moorings on Cavill in Surfers Paradise. Combined with a handful of other holiday properties currently under contract, this would seem to back up my point that the tide is turning.
Right now, there are some fantastic holiday businesses on the market on the Gold Coast, all showing great returns and with room to grow. Supply is definitely on the buyer's side at the moment, but this will not last. As soon as people catch wind that holiday management rights are on their way back, multipliers will increase and prices will go up. For the astute purchaser, now is the time to buy a holiday management rights on the Gold Coast.