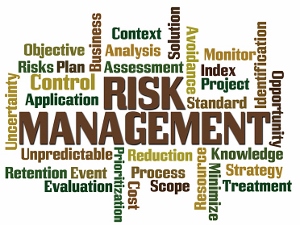 For an accommodation provider, risk management is one of the major fundamentals of conducting business and, at the forefront, is insurance – in itself a minefield.
Insurance requirements can be largely divided into:
• Property
• Public liability
• Management liability
• Loss of business
• Disaster
Bearing in mind, each of these can overlap into each other areas.
Property
One of the most important issues when insuring your business assets is the establishment of an adequate sum insured for the property after a partial or total loss.
The setting of an adequate sum insured should be considered when taking out a policy, not at or after a loss – after a loss its then the job of an assessor to determine the full replacement value prior to the loss so that the insurer can determine if any underinsurance penalty should apply.
The policy limit needs to take into consideration a number of factors, such as:
• Small, as well as large, damage
• The actual replacement value of buildings, out buildings, perimeter fences, paths, car parks, underground services, allowing for escalation of building costs during the rebuild process.
• Replacement cost of contents, plant and equipment, allowing for the effects of inflation, cost increases and currency fluctuations on imported equipment.
• The maximum level of stock likely, if a loss occurs at a peak period or while a stockpile has accumulated.
• Costs of fire extinguishment.
• Demolition of damaged property and removal of debris, site clearing, clean up of contaminants, transport and disposal of high hazard contaminants such as asbestos.
• Temporary protection of undamaged property and temporary repairs to minimise further loss.
• Administrative costs to restore records.
• Architects, engineers, surveyors and other professional fees in the reconstruction of the building.
• Increased building costs as a result of government requirements – local, state and federal (such as upgraded fire prevention measures, flood risk minimisation, heritage preservation orders, disabled access etc).
Steven McInerney a broker for MGA Insurance stresses, "It is vitally important that if you are unsure how and what to include when establishing a replacement sum insured that you seek the services of an insurance broker who can enlist a licenced valuer to provide an accurate report."
Public liability
Needless to say that in today's increasingly litigious society the need to protect a business against personal harm has never been greater. An accommodation provider may think a claim is completely baseless or without merit but it will cost time and money to defend successfully, no matter how good risk management procedures are.
Public safety in an accommodation complex is paramount. Despite all the risk management processes in place, accidents do happen. Public and third party insurance is inescapable. The key issues are:
• How many aspects does the policy cover and is it adequate?
• Is the amount of cover adequate?
In each of these cases, most accommodation providers would have to respond in the negative.
Mr McInerney says, "Liability issues have the potential to disrupt the business over a long period of time, taking the focus of the business owners attention away from their core responsibilities."
Management liability
What many accommodation managers do not realise is that their personal assets can be put at risk by many claims. The insurance industry has seen a need for non-corporate businesses and their managers/directors to be covered in the same way as larger corporate bodies have been in the past. Consequently the advent of management liability insurance has become available to almost all types of business and covers a wider range of risks than those normally associated with directors and officers cover.
The benefits of having management liability over in today's business world are obvious and have been highlighted by many high profile cases in the media recently. A management liability policy will help with the legal costs associated with defending allegations of misconduct in areas such as occupational health and safety or sexual or other types of discrimination. Such allegations may have no truth in them whatsoever but, as many companies have found in recent times, the cost of defending them can easily run into hundreds of thousands of dollars.
Some of the covers offered by management liability policies in today's insurance market are as follows:
• Crime cover – This section is designed to protect the company for dishonest acts by its employees.
• Employment practices – Protection against claims arising out of employment practices (harassment and unfair dismissal being two common claims).
• OH&S investigations and defence costs – This cover protects the entity and the directors against costs associated with occupational health and safety and workers compensation investigations.
• Statutory liability – Designed to protect the directors against costs associated with any regulatory body.
Mr McInerney remarks, "Many business owners wrongly think that as long as they have public liability cover in place, they are fully protected against actions from third parties. Public liability covers simply won't respond to directors and officers management type claims."
Business interruption (loss of profits cover)
Loss of business can occur as a result of a number of factors such as fire, theft, technological break downs, accidents or anti-terrorist measures that are beyond the control of the accommodation provider. Policies to cover such eventualities are highly complex and beyond the boundaries of this article.
Disaster
Accommodation providers in Australia are probably subject to more minor and major disaster risks than most other countries. These range from bush fires through droughts, floods, cyclones and even civil unrest and obtaining insurance coverage for these is not at all easy.
As has been evident in the past, the detail is in the fine print – such as when is a flood a flood?
The fine print differs from area to most-at-risk-prone area as do the conditions and cost. And there are countless examples where cover has not been sufficient or totally negated by conditions laid down within a policy.
These are the areas that are hardest of all for accommodation providers to prepare for risk management. It is one thing to prepare for a cyclone in a cyclone-prone area like Mission Beach but how does one anticipate and plan for an earthquake in Newcastle or civil protest in Brisbane?
The key is for insurance brokers to provide you with a total, costed assessment of what you, the accommodation provider, needs in the way of protection but you also need to know just what you need to protect.
Mr McInerney says, "An insurance broker is your advocate when placing cover, using their experience and skill in negotiating terms and conditions with the insurers."