Tourism
Longer runway means more hotel guests in Tasmania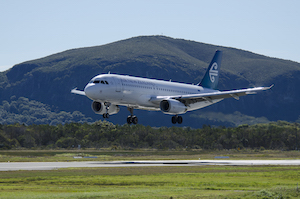 The Australian government's decision to approve the extension of Hobart Airport's runway will encourage more international visitors to visit Tasmania, triggering more hotel guestroom nights according to the Accommodation Association of Australia.
"Airports are one of the most key infrastructures for the tourism industry, and this decision will result in the creation of more jobs in the growing tourism industry."
Although Tasmania's tourism industry is renowned for its premium food and wine, the state also hosts AFL matches and other sporting events.
According to the 2015 Tasmanian Visitor Survey, for the year ending December 2015 Tasmania had 996,400 interstate visitors, up eight percent from the previous year, and 211,800 international visitors, up 20 percent from the previous year.
"With Hobart Airport being able to accommodate larger aircrafts from March 2018 into the foreseeable future, the number of visitors to the region can only grow exponentially.
"As such, sustainable investment into hotel rooms may be necessary to ensure the supply of accommodation meets the demands of the visitors.
"The accommodation operators of Tasmania applaud the decision to extend the runway and thank the government for making the commitment to upgrading the capacity and infrastructure of this key airport."