Industry
$1.2 trn strata property sector says "jobs, safety and growth" at risk of compromise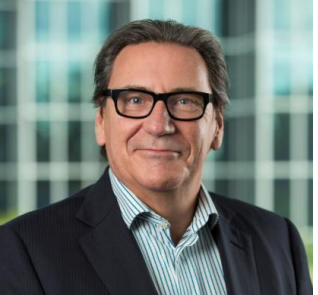 Leaders of Australia's $1.2 trillion strata sector are calling on the major federal political parties to announce bans on unsafe building materials before the July 2 federal poll and in turn create thousands of new jobs by supporting Australian made products.
Some industry leaders are adamant that elimination will lead to more local jobs and economic growth, along with the protection of property owners and manufacturers.
"Cost over quality is an unfortunate principle that too many within construction have taken on recently and it is costing property owners on one hand, and Australian manufacturers on the other," Strata Community Australia CEO Kim Henshaw said this week.
Strata Community Australia (SCA) is the peak industry body for Australia's strata property sector and Mr Henshaw says those affected deserve an urgent federal response.
"Beyond the obvious safety risks for property owners with flammable cladding, faulty electric cabling and asbestos laden concrete board widespread in construction, unsafe building materials are costing owners shocking amounts of money and it needs to stop."
"In Victoria alone, experts estimate the financial burden of owners having to rectify defects has reached $15 billion, and with thousands more buildings around the country suspected to house similar unsafe materials, that figure will only grow."
Mr Henshaw says it would be impossible to miss the impact this issue has had on Australian building standards and he calls for local construction manufacturers to be supported.
"We understand first-hand what unsafe imports are capable of doing to strata property owners and the near extinction of locally made materials is a very ominous sign for our many thousands of stakeholders," Mr Henshaw said.
"As one of the key stakeholder groups, we have followed this issue at every turn and are clear on the fact that tightening regulations for building materials would avoid the major manufacturing job losses seen in places like South Australia."
Recent reports paint a grim future for the steel industry in Australia, with the Arrium Steelworks in Whyalla teetering on the edge of collapse and Mr Henshaw says if this repeats across other industries, Australian property will struggle to safely house residents.
"Federal leaders have the opportunity to shut the door on dangerous products and open another that leads to home-grown job growth, so we call on leaders of all parties to consider the value of this action."
"Currently, some regions have the unenviable stats of 85% of buildings being defective on completion, and without the necessary attention, this could be a reality for the entire nation."
"This is costing owners millions and countless jobs in manufacturing and we want to see this issue given the attention it merits."
Mr Henshaw says a Senate Inquiry initially slated to deliver findings on the spread of unsafe building materials in September of last year, has again been delayed until September 30 this year, and owners need action to come sooner.
"The action we're recommending Federal leaders to immediately consider is a ban on the known offending products in Australia, with penalties for all involved in the supply chain and use of the products on building sites."
"Without a clear end in sight for the Senate Inquiry's completion, Australia is dragging the chain on this issue and for the benefit of jobs and growth, we ask for it to be made an immediate priority."