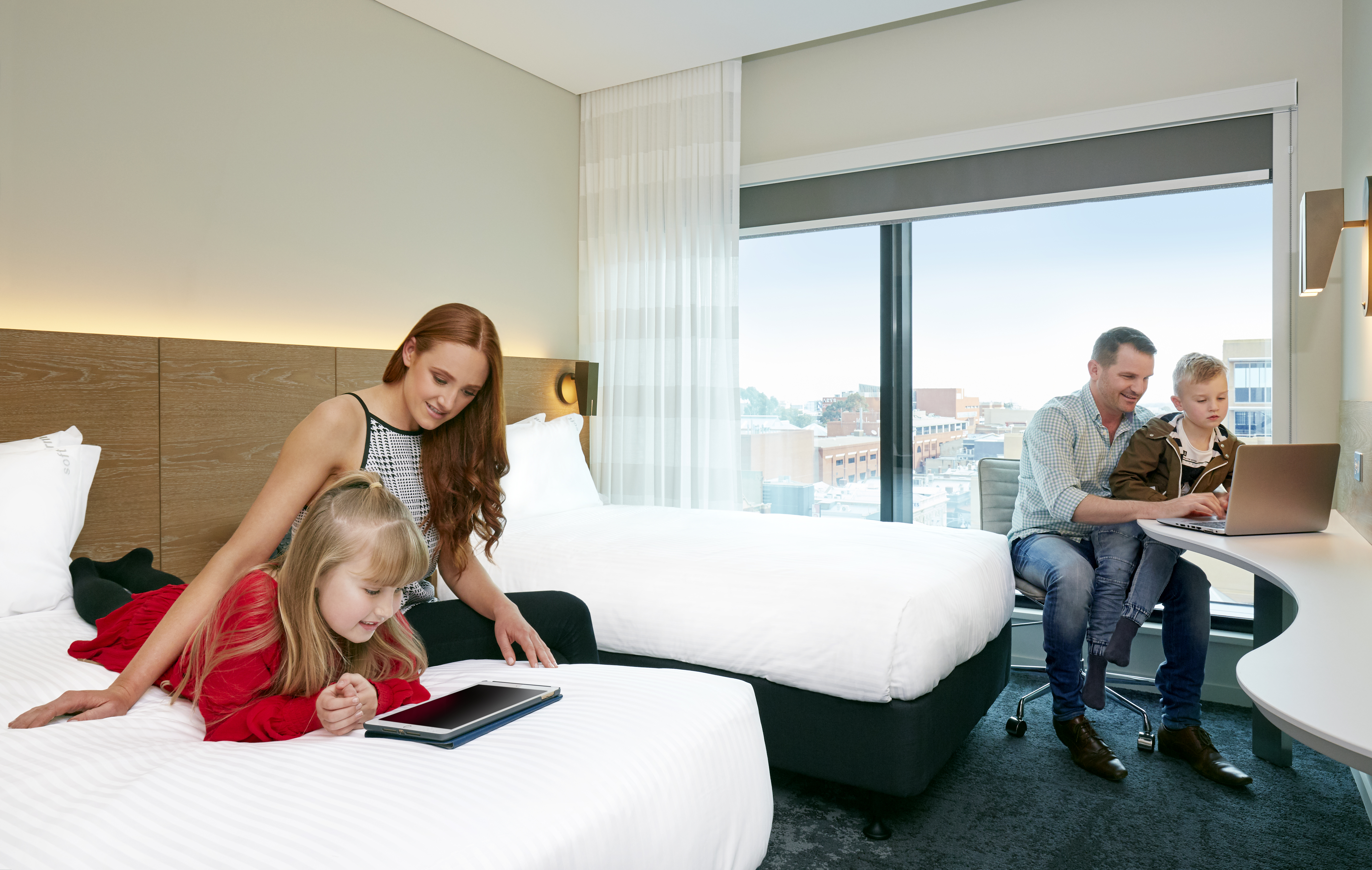 News
PHOTOS: Holiday Inn Express opens trusted format in Adelaide
Last year's reveal of the new Holiday Inn Express Adelaide City Centre was a first for the IHG's hotel brand in South Australia.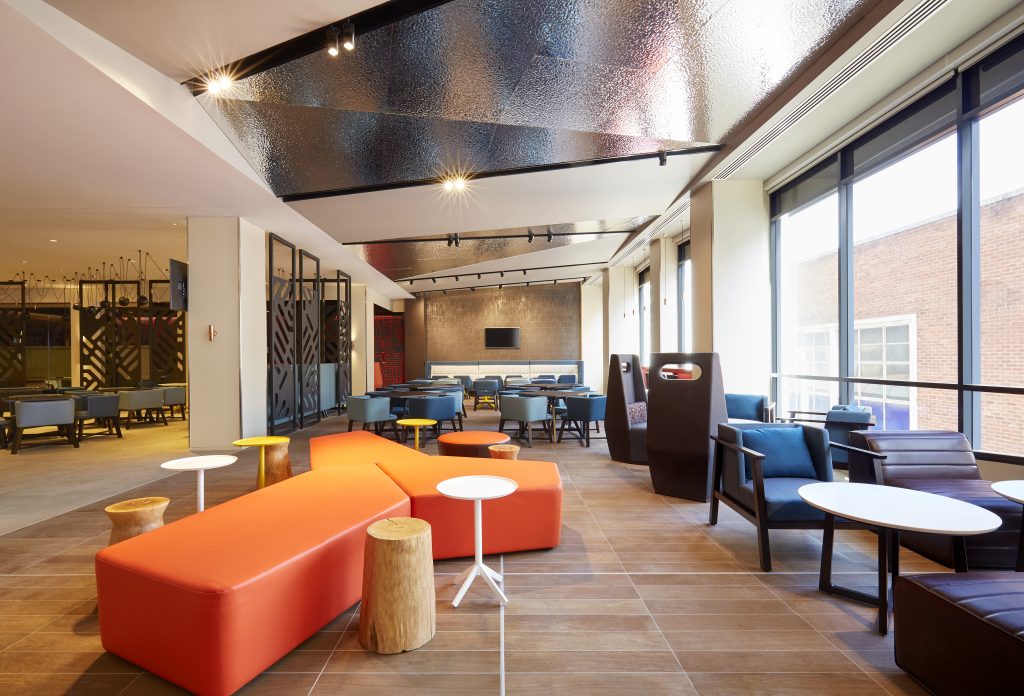 This is the third Holiday Inn Express that has been opened in Australia by Pro-invest Group, following the launch of their Sydney and Brisbane properties. The extraordinary nine-level, 245-room hotel garnered intrigue when it was unveiled in Adelaide city's north west corner; a location chosen to capitalise on Adelaide's renewed interest and investment in this particular quarter.
Presiding over the ceremonial ribbon cutting at the official opening, mid-2017, was Pro-invest Group chief executive, Ronald Barrott. He said:
"Our hotel offering is ideal for those business or leisure travellers looking for smart hotel solutions in the heart of the CBD. It's also well timed, with the opening of the new Royal Adelaide Hospital and the Adelaide Convention Centre's East Building, in addition to the pending Riverbank development, Adelaide Casino expansion and the current laneways project."
With the Holiday Inn Express brand being relatively new to the Australian industry, perhaps we should define their brand's point of difference – all rates include – comfortable beds, a superb choice of pillows, free uncapped wifi and a free Express Start Buffet Breakfast or Grab and Go option.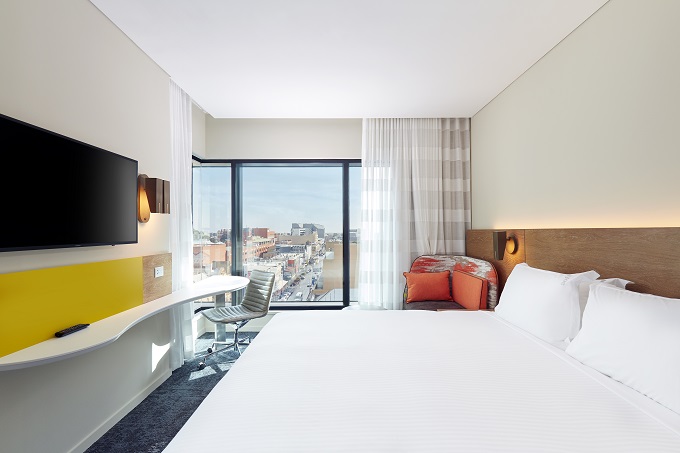 The hotel manager, Kirra Stott proudly confirmed that Holiday Inn Express brand "offers guests more where it matters most, from a convenient location in the heart of the city and exceptional facilities through to free 'Express Start' buffet breakfast and wifi. So, we stay true to our 'stay smart' philosophy to offer our guests everything they need and nothing they don't".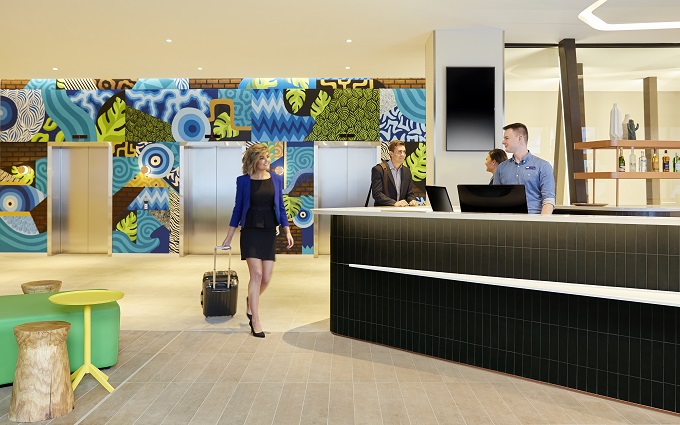 Kirra spent the last eight years working in the hotel industry with IHG hotels across Queensland, New South Wales and now South Australia. She studied a bachelor of international hotel and tourism management at the University of Queensland and then proceeded straight into IHGs post graduate program where she began working for Holiday Inn Surfers Paradise, and then moved across to the Crowne Plaza brand before spending four years working for InterContinental at both Sanctuary Cove on the Gold Coast and in Sydney.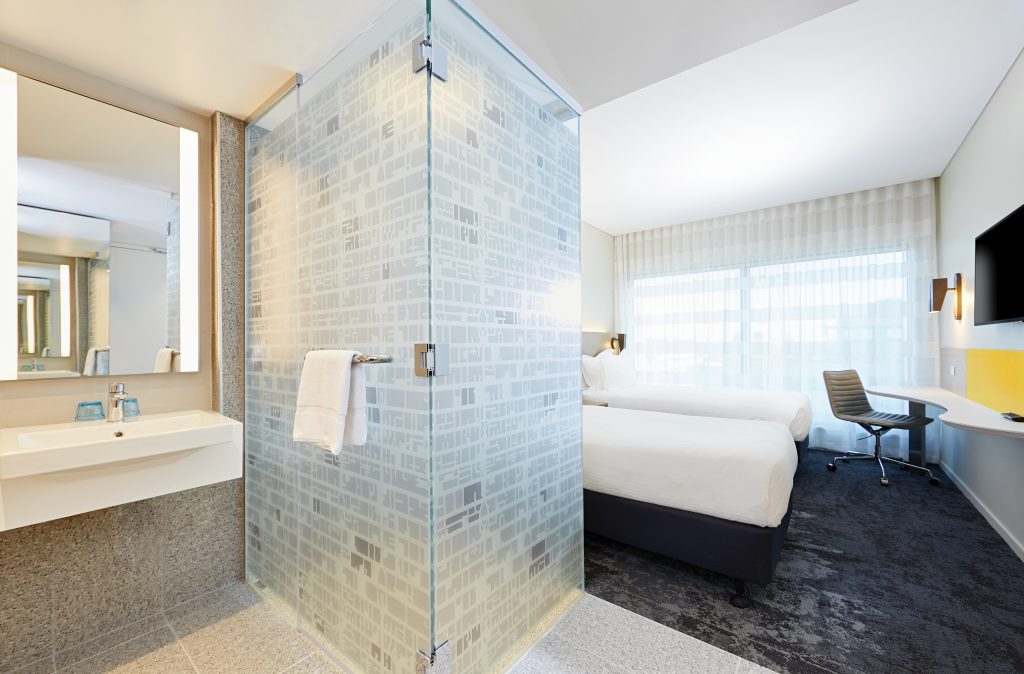 She told us:
"I love this industry, and there is so much to look forward to here in Adelaide, I am very proud to be a part of it."
On board with the Holiday Inn Express Adelaide City Centre, since April 2017, Kirra has enjoyed being part of the team that witnessed the building evolve. She revealed: "For me the most significant stand out moments were; topping out the building, completing the fit out and I will certainly not forget the excitement we felt after we installed the branded signage, and before the doors opened on August 28 and we welcomed our first guests."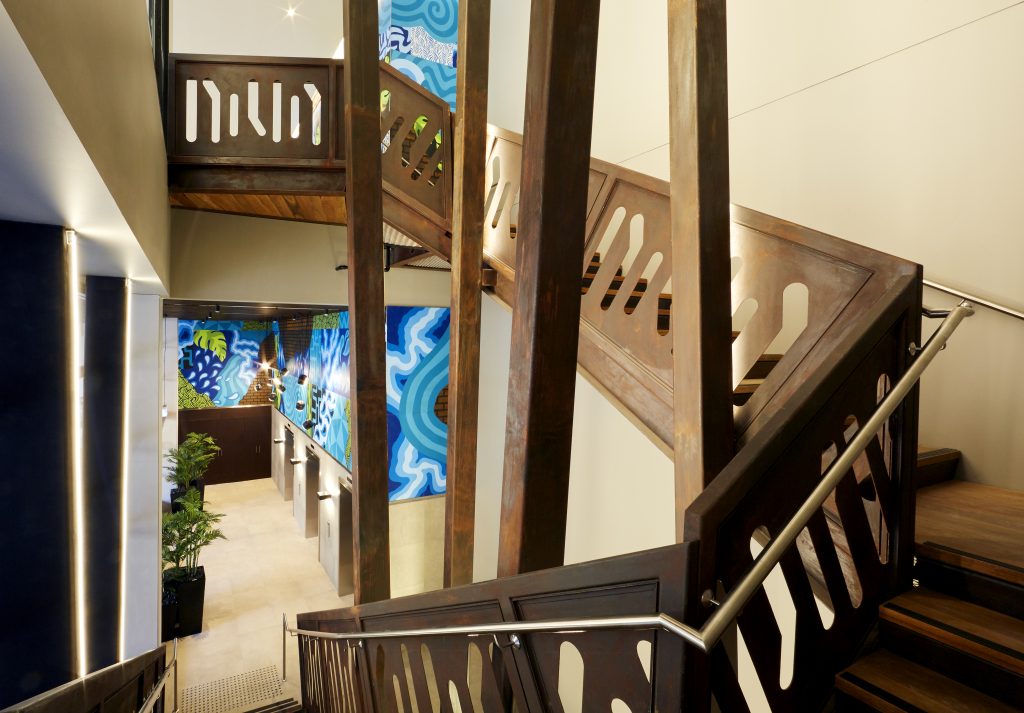 The hotel has a clean, modern, urban look and feel; designers have cleverly used jigsaw shapes and pops of yellow, orange and blue to create warm and interesting spaces and cool open calm spaces. Furthermore, Kirra described, undeniably the biggest design feature of the hotel: "Our stunning, street art inspired installation on the ground and first floors envelopes the grand staircase which is fabricated with oxidising steel and raw hardwood steps.
"This artwork was created by Azzurro, a local Adelaide street artist who painted the 43 panels offsite and then installed them in the days before we opened the doors".
Total guest satisfaction means that an environment must please and work well for its use however according to Kirra it was also vital to gather the perfect team. "Every member of our team needed to possess the right attitude and a variety of skills to deliver all that the Holiday Inn Express brand promises" she stated.
"Throughout my career it has been significant for me to ensure that we support the growth and development of the next generation of hoteliers by partnering with tertiary education bodies, role modelling positive leadership behaviours and being transparent leaders who are open to discussing what our careers look like to help guide and encourage people into the hotel and hospitality industry."     
Other issues that Kirra knew that she had to perfect before opening was: making sure that that a strong PMS was in place and that it was working 100 percent correctly to ensure smooth guest interactions and arrival and departure processes. She added: "Of course perfecting the delivery of a true Express Start buffet breakfast for our guests was a top priority because it is such a cornerstone of both our brand and any hotel stay."
Kirra told us that the reaction from guests and the Adelaide hotel market to the new hotel has been terrific so far. She said: "Being the first new product in the Adelaide market since 2013 we offer a fresh and modern hotel for travellers into the Adelaide market. We are most excited to continue to build awareness of our brand in this region and within South Australia too.
"As we continue to deliver great guest experiences and showcase what the hotel and our people can deliver it is great to see many more of those guests returning and becoming loyal brand advocates!"