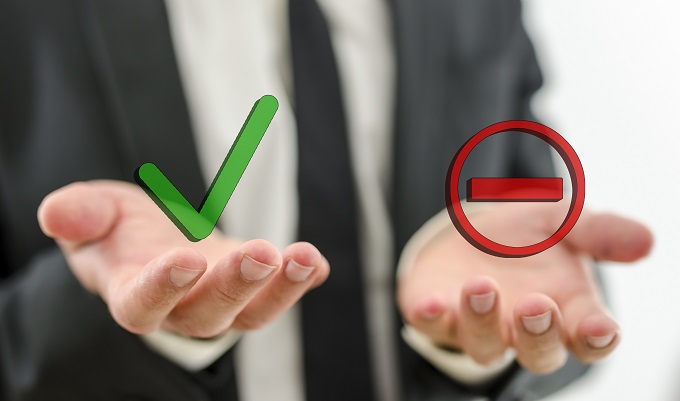 Taking care of business can pay dividends for accommodation houses offering suite deals.
The corporate marketplace presents huge opportunities that even the smallest accommodation providers should be targeting.
There is a fair cross-over of desires and needs between leisure and corporate guests, but don't miss out on valuable guest opportunities. When it comes to business guests, carefully consider what they have on their list of priorities, both individually and as a corporate event attendee.
High speed (free!) internet connectivity
Fast internet is probably the most important modern hotel service for all travellers but especially those on business. It is vital that they can easily and effectively communicate, collaborate, and share with colleagues back at the office.  There's nothing more annoying than attending a business conference at a hotel, sitting down to answer emails and finding there's no free wifi.
Location
Are you close to transport links? Good parking? Business guests want handy locations. You can't always help your landscape, so if your entrance is hard to find make sure your website has easy-to-follow directions. Are your facilities accessible to all? Not every businessperson is able walk flights of stairs or roam through a maze of conference rooms. Make sure you have adequate signage and wheelchair access.
Workspace. All business travellers need some peaceful nooks to work in, so provide a variety of small and large spaces beyond your guestroom, separate from the hustle and bustle of a lobby. These hotspots should be equipped with wifi, and essential items like deskspace and lamps, so guests can work or host meetings on the hop.
Facilities
Do you have conference/classroom facilities? If so, how big and how adaptable are they? An ideal conference facility has a spacious, clean layout as well as a pleasant aesthetic, good acoustics, access to catering, refreshments, fresh air, and bathrooms.
Essentials for conference event rooms…
Provide good lighting as windows can be problematic and distracting in a conference room but people do work better when exposed to nature, so get the balance right and make sure the lighting in the room can be controlled to suit the use of screens and allow presenters to adjust the level of light in the room. Indoor plants or natural decorations can bring a calming element to an otherwise stark business room.
Air-conditioning and heating are, of course, must-haves! Always ensure the comfort of your corporate guests and do not forget to provide water, hot and cold beverages and snacks. Oh and don't forget an air purifier, clock, and coffee machine. Comfort is king and keeping business guests awake during conference events is always much appreciated. 
Technology. A technology checklist includes many of the following must-haves:
Smartboards – the combination of a digital whiteboard, computer, and a projection screen that connects to a printer, so all the notes can be printed at the end of the meeting – efficiency and convenience at its finest.
Speakerphones – having speakerphones that can project loudly across the conference room is imperative.
Digital presenters – modern digital presenters, where a video camera replaces the old Fresnel lenses, and 3D projections are the result.
Peripherals for a monitor – cables and adapters or wireless resources, such as Apple TV, all need to be ready to go.
Video conferencing system – high-tech video conferencing systems make sure everyone is on the same page.
Commercial projectors.
Speakers and microphones – speakers should be kept in the ceiling, spaced for even sound throughout the facility, microphones should either be placed at either end of the table, near the projector screen, etc., or at each chair depending on the expected use of the room.
Multiport USB chargers – everything else pales into insignificance if guests can't charge!
Furnishings. A furniture checklist includes many of the following must-haves:
Office furniture that works comfortably, both in their guest room and in conference and meeting rooms these guests require a proper desk and office chair. They must be well positioned close to multiple power points, and internet cables.
Screens for privacy and soundproofing.
Conference tables: round tables signal equality; a horseshoe is perfect for training and a long table is a great multi-purpose option. Or consider combination pieces that fit together to give your conference organiser/meeting leader options.
Rubbish? Often overlooked, a bin will encourage people to clean up after themselves and keep the room tidy.
Chairs to make sure that everyone is sitting nicely in plush comfort. Keep it professional and matching or glam it up with mixed styles, you also must consider how easily these chairs can be stored.
Furnishings must be practical, durable, lightweight and storeable.
Other top tips to set you off on the best corporate track…
It might be just a conference or meeting to you but corporate guests may have to spend several hours in this space, so never slack on design. Make sure your brand's personality shines through in style, colour and ethos.
Whether your style is classic, modern, quirky or completely out-there, your boardroom needs to be fitted out with stylish furniture and equipment, and personalised with custom artwork and accessories.